ECNL 2020 Coaching Symposium set for January 24-26 in Las Vegas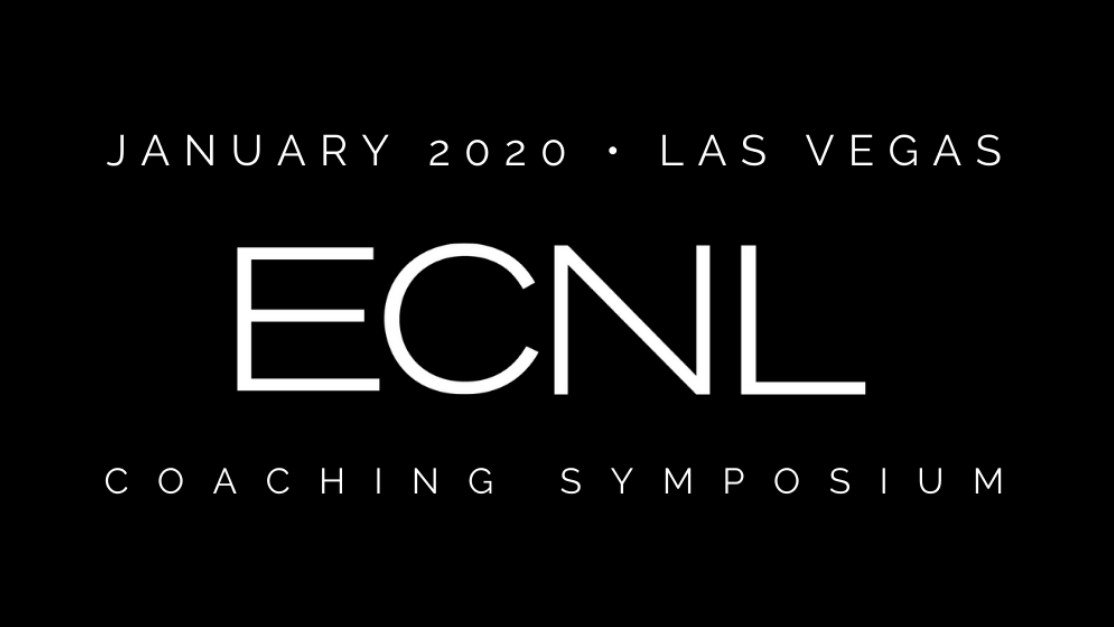 RICHMOND, VA (October 23, 2019) – The Elite Clubs National League will hold its 2020 Coaching Symposium in Las Vegas, Nevada at the Aria Resort and Casino from January 24-26, 2020. The fourth annual event will continue to feature top coaching and leadership experts from all over the world.
Ceri Bowley is the Head of Coaching Support at City Football Group, who have an unrivaled global presence, with clubs and affiliated teams in Europe, Asia, North America, South America and Australia. Prior to his role at CFG, Ceri worked in academia as a Course Leader and Senior Lecturer of undergraduate and graduate soccer degrees, at the English FA as Coach Mentor and Educator, and a number of youth Academies in England and Wales as a coach, performance coach (psychology) and consultant. Ceri is a UEFA A Licensed Coach and a PhD in Coaching Science and Sport Psychology.
James Kerr is the best-selling author of international best-seller "Legacy: What the All-Blacks Can Teach Us About Business and Life," studying the world's most dominant sports team of all time. Kerr brings powerful and practical lessons in leadership and culture from the All-Blacks and translates them to all sports.
The 2020 ECNL Coaching Symposium is part of the league's coach and club development platform, a key component in the league's mission to Raise the Game by elevating standards in youth soccer. The event is open to coaches of both male and female youth soccer players, inside and outside of the league.
"Over the last 4 years, the ECNL Coaching Symposium has become one of the most unique and valuable learning and developmental opportunities in the country, and the 2020 event will raise the bar again," said ECNL President Christian Lavers. "The range of presentations this year will provide world renowned expertise in leadership, methodology, culture development and more.
We look forward to an event that challenges, provokes, and stimulates discussion for all coaches and leaders."
Held in conjunction with the ECNL Coaching Symposium, the ECNL Winter Meeting for both Girls ECNL and Boys ECNL Member Clubs will take place Friday, January 24, 2020 and Saturday, January 25, 2020 respectively. Any coach is welcome to register, subject to event capacity.