East Coast Soccer League adds 14 clubs for inaugural season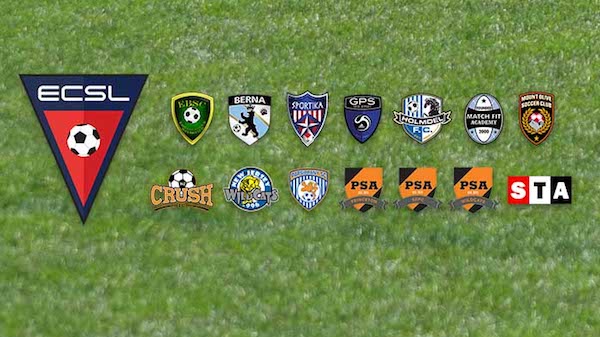 (Via US Club Soccer) – Fourteen clubs have been added to the East Coast Soccer League, forming a strong base ahead of the league's inaugural season in 2018-19. The founding members are some of the region's top clubs in New Jersey.
East Brunswick SC (N.J.)
FC Berna (N.J.)
FC Sportika (N.J.)
GPS NJ (N.J.)
Holmdel FC (N.J.)
Match Fit Academy (N.J.)
Mount Olive SC (N.J.)
NJ Crush (N.J.)
NJ Stallions (N.J.)
Parsippany SC (N.J.)
PSA (N.J.)
PSA SDFC (N.J.)
PSA Wildcats (N.J.)
STA (N.J.)
"We're delighted to be able to provide teams from across the East Coast Soccer League territory with the best possible US Club Soccer-sanctioned league play," said Curtis. "Our relationships within US Club Soccer will enable us to deliver local, regional and national pathways, providing teams of all levels with developmentally appropriate levels of competition."
The East Coast Soccer League features both club-based and team-based pathways for its 9-U through 18/19-U members. The Metropolitan division, for example, is a club-based league platform modeled after the NPL structure. Just last week, US Club Soccer announced a new NPL in the Northeast: the East Coast NPL.
+READ: Girls ECNL unveils dates, locations for 2018-2019 National Events
On the team-based side, the East Coast Soccer League will have a Premier League level – the competition structure US Club Soccer formed to foster team-based opportunities. In this league, there are Northern and Southern Regions, and the qualifiers will meet for a Final Four competition with winners earning slots to the National Cup Mid-Atlantic Regional. Below that Premier League level, the East Coast Soccer League is offering Championship Divisions, also with Mid-Atlantic Regional implications.
The East Coast Soccer League is committed to extending US Club Soccer's player identification and development opportunities to its members and is already making plans to host Player Development Programs (PDPs) for 2005-06 girls and 2006-07 boys in the fall. PDPs are regionally based programs conducted within the id2 umbrella.
East Coast Soccer League technical staff are equipped to organize U.S. Soccer Federation grassroots coaching courses, including the "D" license and in-person 11v11, 9v9, 7v7 and 4v4 courses. In addition, discussions are already underway for the league to host a LaLiga Formation Methodology course.
The East Coast Soccer League is owned and operated by the New York Club Soccer League, which is led by its President, Gary Grossman, and Technical Director, John Curtis. As is customary with other leagues, competition decisions will be made collaboratively by club directors and US Club Soccer to ensure the best environment is provided to East Coast Soccer League players and families.