Seacoast United selected to join U.S. Soccer Girls Development Academy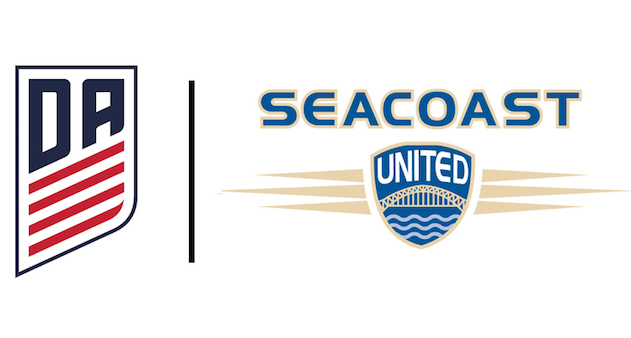 HAMPTON, NH (Via Seacoast United) – Seacoast United has been selected to join the U.S. Soccer Girls' Development Academy program for the 2018/19 season. As the only club in northern New England affiliated with the U.S. Soccer Development Academy for both boys and girls, Seacoast United has a history of developing great talent in the region.
Seacoast United was one of the first 11 of the 64 original clubs selected to be a part of the Academy program when it was first formed by the US Soccer Federation in 2007. The Girls Academy now adds to the offerings available to players within the New England region, and strengthens the Seacoast United player development pyramid.
The Development Academy prioritizes meaningful training and games as part of its 10 month season. Each Academy team plays approximately 25-30 league games, including games played at Showcase events. Players will receive various talent identification opportunities through both league play and at Showcase events.
"This is a fantastic opportunity for all female athletes within the New England region to be a part of the highest level of youth soccer in the country," said Ian Burgess, Seacoast United Chief Operations Officer. "The environment is second to none and the opportunities to play and train in front of National Technical Scouts and Youth National Team coaches is something that has only been available to our boys' program until now," Burgess continued. "With the growth of our facilities and investment in our coaches, we believe this was an inevitable pathway for our girls' program."
Seacoast United will enter teams in the U13/14, U15, U17, and U19 age groups for the 2018/19 season, with preseason taking place in August, and league schedules beginning in September.
"We are proud of being a founding member of the Boys' Academy and in doing so, have the ability to replicate this on the girl's side. This sets us apart from any other club in the region," said Iain Scott, Seacoast United Director of Soccer Operations.
"The US Development Academy Program fosters an environment where players will be challenged every time they set foot on the field; not only in training, but also when competing against some of the best players in their age group across the country," Scott added. "We are so excited to be able to offer a program of this standard to all female players across the region and look forward to growing the program starting this fall."