Dure: Will Twitter and TMZ swamp women's soccer?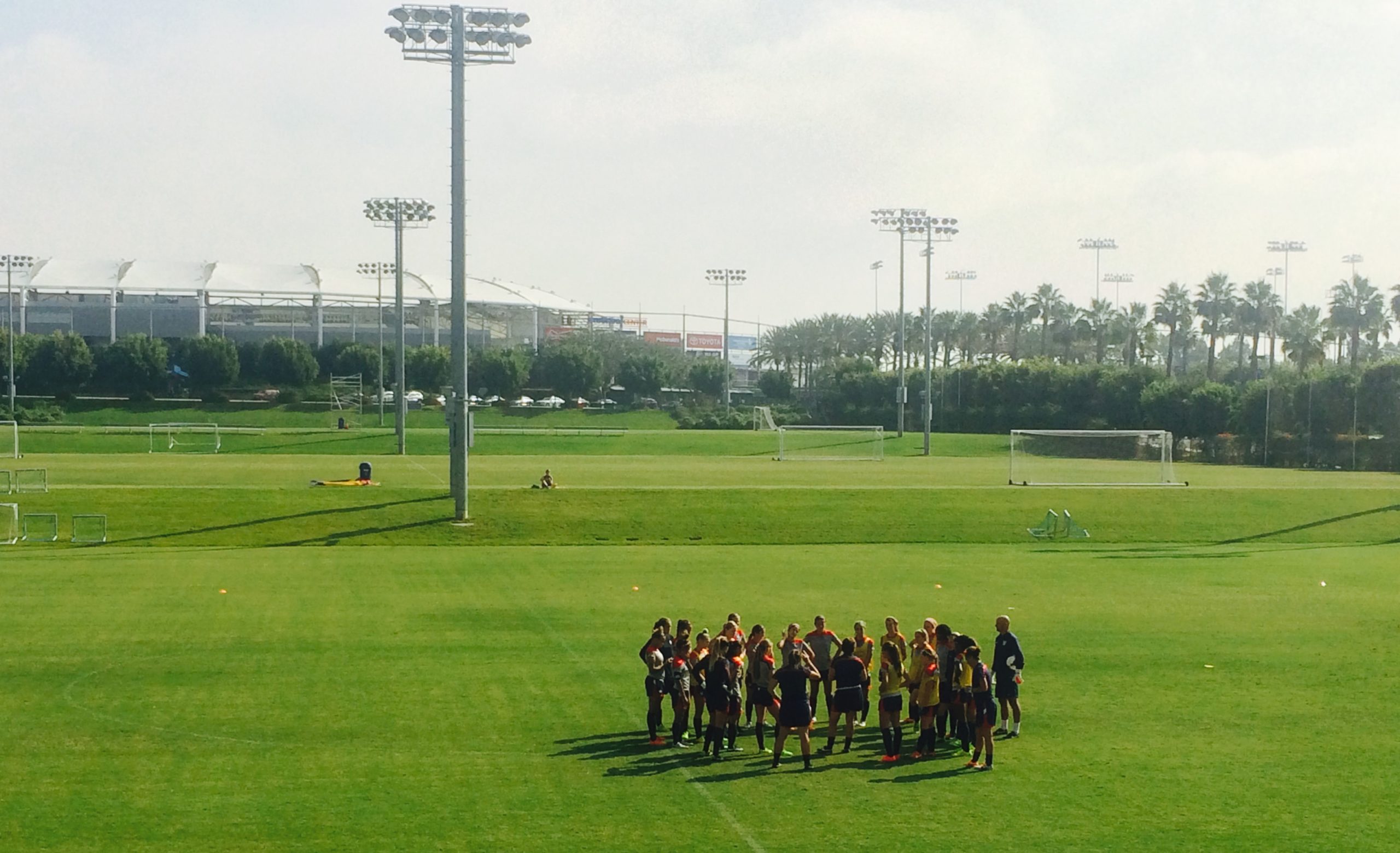 When the U.S. Women's National Team burst into public consciousness in the 1996 Olympics and 1999 Women's World Cup, it did so in a nation whose general population and media really didn't know what to make of them.
What we made of them were heroes. The national media, soccer-knowledgeable or (mostly) not, couldn't get enough of these plucky All-American women who had thrice beaten the world (even if no one noticed in 1991). Some generally reasonable journalists even suggested that soccer in the USA was the inverse of basketball — that a women's soccer league would be the NBA to Major League Soccer's WNBA.
Times have changed. Expectations are more realistic. The gatekeepers of the media have been eroded. Social media has exploded. The heroes of the national team are sometimes antiheroes instead.
+READ: Players exposed on Twitter may find college coaches passing them by
So as my alma mater (Duke) prepares to host a panel on women's soccer and the media, they'll have plenty to talk about:
1. Players on social media. They may be talking up their sponsors, sharing motivational tips and training ideas, teasing each other, or announcing their weddings. Whatever they're doing, this generation has a major presence on Twitter and Instagram.
Julie Foudy, who played before social media was a "thing," likes the insights we can get as fans following the most interesting players, but she's also happy that her teammates were able to board a bus and talk to each other rather than putting their heads down and immersing themselves in their phones.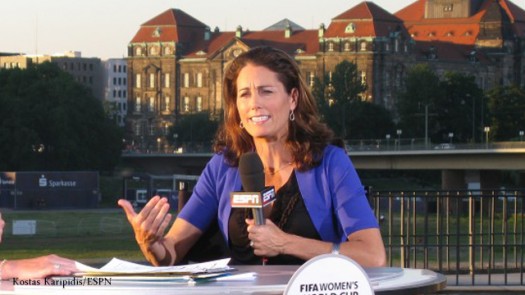 "I am also grateful my bad singing at bars never got video'd or posted on Twitter … although Mia [Hamm]'s bad dancing on Vine would have been fabulous," Foudy said.
2. Sophistication and cynicism. In the 1990s, the closest thing the national team had to instant analysis was USA TODAY's player ratings.
"I think we were pretty good about it — read it if you want, don't read it if you don't want and don't get upset about it," recalls longtime team captain Carla Overbeck.
When the U.S. women lost to Germany in the 2003 World Cup, the general reaction from the media was one of disbelief and sympathy. How unlucky they were! A few people raised tactical questions about an often-predictable attack, but shrugged them off. (That includes me. In my defense, the FIFA technical report credited then-coach April Heinrichs with a couple of tactical adjustments that nearly worked.)
Today, fans and journalists dissect coach Jill Ellis' decisions in real time. Pundits question the "wingless wonder" midfield that pushes playmaker/forward Lauren Holiday and attacking midfielder Morgan Brian deep in center midfield, with proven box-to-box midfielder Carli Lloyd nominally responsible for one of the flanks.
+READ: Is everything going to be fine now that the USWNT won Algarve Cup? Well…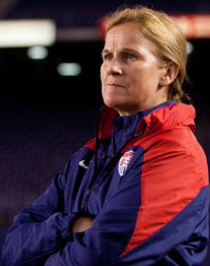 Sometimes, that growing sophistication turns into cynicism. Ellis, it seems, can do little right. Whether she chooses Sydney Leroux or Christen Press, she'll be wrong. She's experimenting too much … or too little. Toss in everyone's favorite conspiracy theories about why Tom Sermanni was dismissed to make way for Ellis, and you have a whole lot of negativity.
And off-field decisions can draw media firestorms. Witness the frenzy after Wednesday's announcement that Abby Wambach would not play in the NWSL this season to focus on the Women's World Cup, raising fundamental questions of fairness and U.S. players' commitment to growing pro soccer.
Yet Foudy also sees something positive in all the criticism: "I used to get mad in the past when there was not a healthy discussion about tactics, systems, what was good, what was bad. I knew it meant people were not paying attention enough to comment. This means people care. They are watching. I love it."
3. Hope Solo. The game-changing goalkeeper has singlehandedly tossed aside a lot of the conventions of women's soccer in the media. She got plenty of attention for ripping coach Greg Ryan's decision to bench her in favor of Briana Scurry in 2007, and she doubled down by throwing several ex-teammates under the bus in her 2012 memoir.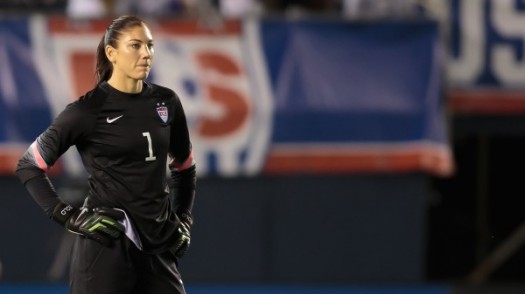 Along the way, she has launched some memorable Twitter tirades: at everyone from the Washington Freedom's PR person to player-turned-broadcaster Brandi Chastain, the latter in response to TV commentary she couldn't have heard. (Disclaimer: And yes, at me.) She also accused Boston Breakers fans of racism, prompting an evidence-heavy rebuttal (including some history of WPS' efforts to market itself on Twitter) from then-Boston GM Andy Crossley.
The Breakers incident also showed how professional leagues have changed the landscape. As in the men's game, fans may cheer for a player on the national team and jeer that player when she shows up in opposition colors for an NWSL game.
+READ: Hope Solo admits to 'horrible choice' in 'Good Morning America' interview with Robin Roberts
Add it all up, and the women's soccer landscape is one of increased scrutiny. And it never stops.
In 1999, we all knew Mia Hamm was married to a Marine helicopter pilot. After the 2003 World Cup, she married baseball star Nomar Garciaparra. In the years in between, she did speak with CNN about her divorce in passing, but it's safe to say we'd hear more about it today if Alex Morgan or Hope Solo went through a similar situation. Today's media landscape would have horrified Hamm, the reluctant superstar.
Players will have high profiles on Instagram for happy occasions (Leroux's recent wedding to MLS star Dom Dwyer) and TMZ for less-happy occasions. And the mainstream media will keep tabs on it all — ESPN picked up Leroux's social-media video of her efforts to keep Dwyer from snoring.
You marry him. pic.twitter.com/S6VBEzUbDS

— Sydney Leroux Dwyer (@sydneyleroux) February 15, 2015
Whether that publicity is positive or negative, the players might just chime in. The veterans from 1999 and 2003 aren't likely to engage in any social media skirmishes (recent activity from Michelle Akers notwithstanding), and they said little to nothing in response to Solo's memoir. The younger generation, on the other hand, has embraced its status as resident badasses and social-media thought leaders.
They're out to silence the doubters and critics who didn't exist in the old days — as Jeff Kassouf recently described them, they are "a team that over-relies on confidence and disproportionately uses media narrative as motivation."
+READ: Michelle Akers reveals her USWNT snub: "It is frustrating not to all be on the same team"
Yet that attitude isn't too far removed from the attitude Overbeck recalls from her playing days:
"You have to be strong mentally. You have to remember how good you are and not let outside issues creep in. I think our team was very good that way, we were very cohesive. Some people would try to get some dirt from teammates, and they wouldn't believe how well we got along. A lot of that bond formed before we had money and had some issues — we were such a close group."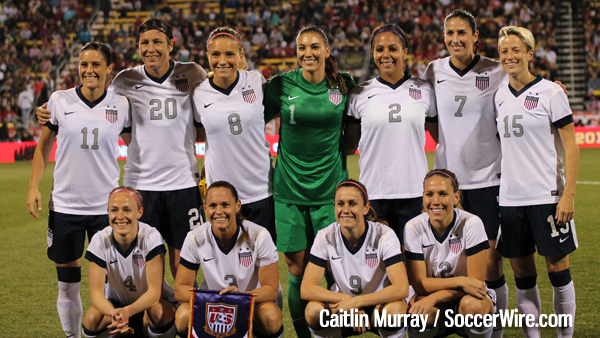 The danger, Overbeck says, is when outside opinions still weigh heavily in the mind: "If a team bases its worth on what they read about themselves in the paper or on Twitter, you could be trouble."
Dealing with the frenetic pace and heavy volume of new media is one of women's soccer's growing pains. But growing pains don't come without growth, and Foudy has some ideas for what we can scrutinize next:
"Now there needs to be scrutiny about how women's programs are being supported all over the world. We saw the latest FIFA statistics. The number of member associations with teams and with teams who are funded is far too low," she said. "We need people asking questions. Women should be able to play in their country and too many do not have that opportunity."