Drexel men's soccer program unveils 9-player recruiting class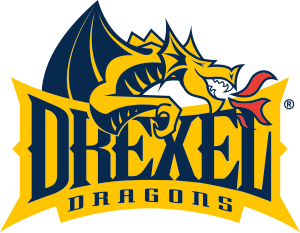 PHILADELPHIA – With the 2019 season just a month away, head coach Doug Hess and the Drexel men's soccer program will be welcoming a class of nine incoming student-athletes.
The Dragons will be looking to build on their 2018 resurgence year that saw the team claim a City 6 Championship, their first national ranking since 2013, and earn the most improved one-year record in Division I with a 9-5-3 campaign.
"We are thrilled to have this fine group of young men join us in University City and our Dragon Family," Hess said. "They bring a wealth of experiences and varying backgrounds that will continue to challenge and raise the bar of our program. My staff and I believe this group will continue the trend of our last couple recruiting classes, allowing us to compete in the CAA and beyond."
Philip Burckhardt is a local product from Philadelphia who attended Springside-Chestnut Hill Academy. There, he led the team to back-to-back Pennsylvania Independent Schools state titles in 2017 and 2018, as well as the Inter-Academic League championship in 2017. A two-time First Team All-League performer as well as All-Philly and All-Pennsylvania, Burckhardt led the team in scoring both seasons, scoring 21 goals and assisting on eight in his senior campaign and 28 goals with 11 assists during his junior season, where he also was named the league MVP. As a member of the Lower Merion Rats, Burckhardt played a big role in capturing both the USYS National League Regular Season Championship, as well as the EPYSA State Cup title. His Rats team will be partaking in both the USYS Region I Championships and Nationals this summer. Burkhardt is currently tied for leading goal-scorer in National League play. The son of Astrid and Oliver Burckhardt, Philip has yet to determine a major.
HESS ON BURCKHARDT:  Philip has that uncanny, un-coachable knack for arriving in the penalty box at the right time. He has consistently scored goals in both high school and club soccer, and we are eager to see this transfer to the collegiate level. Philip is a worker and has a desire to continually get better.
Mark Cantor makes the short trip up I-95 from Bel Air, Md., where he attended C. Milton Wright High School. A member of the Baltimore Armour United States Soccer Development Academy, Cantor helped the team to three playoff appearances over his three seasons with the club. During the 2017-18 academy season, Cantor started 25 of the 28 games he appeared in that season as a holding midfielder. Armour finished third in the Atlantic Division and was the #11 overall seed in the country going into the USSDA playoffs. Serving as captain this season, Cantor started in 15 of 15 matches played prior to suffering a season-ending injury. Armour finished second in the Atlantic Division this season and was the #18 overall seed for playoffs. Cantor spent two seasons playing with current Drexel freshman Ben Detweiler, and three with fellow incoming freshman Yassine Elkahoun. Cantor played one year of high school varsity soccer with C. Milton Wright, falling in the Maryland Class 3A state final in that season. The son of Cindy and Scott Cantor, Mark intends to major in finance and real estate at Drexel.
HESS ON CANTOR: Mark is the type of midfielder every team needs – he works box to box with a tireless engine and embraces the defending moments in the game. He is a simple player and leader through his play. While Mark will sit out this year, we are excited to work with him through his rehab and reinstallment in the game.
Colin Davis is another local standout from Horsham, Pa., where he attended Hatboro-Horsham High School and played two seasons of high school soccer before joining the Philadelphia Union Academy. As a member of the Union Academy, Davis' teams have qualified for USSDA playoffs both seasons, finishing second and third, respectively, in the Atlantic Division. They were the #20 overall seed in the recent USDA playoffs. The left-footed center back led his Philadelphia Ukrainian '01 club team to the Region I USYS Championship in 2017 and onto USYS Nationals later that summer in Dallas, Texas. The son of Jamie and Steve Davis, both former collegiate athletes themselves, Colin is undecided on a major.
HESS ON DAVIS Colin is solid central defender that has been in a fantastic training environment the past couple of years with the Philadelphia Union. He possesses a left foot and a strong passing ability, while showing good moments of leadership at the back. 
Yassine Elkahloun arrives at Drexel from North Potomac, Md., where he graduated from Quince Orchard High School. Elkahloun spent three seasons with the Baltimore Armour academy team, helping them to playoff berths in all three seasons. This year was his most prolific season, as the forward's 11 goals led the Armour in scoring and helped secure the #18 overall seed in the United States Soccer Developmental Academy playoffs. He also played for McLean Hotspur, winning the 2016 national championship. A four-year letterwinner at Q.O., Elkahloun was an Academic Honor Roll student. The son of Nadia and Abdel Elkahloun, Yassine intends to major in business at Drexel.
HESS ON ELKAHLOUN: Yassine is a big, strong forward that is coming off his best season in the DA. He possesses a solid left foot and has shown some craftiness on free kicks. A gap year has prepared Yassine well for college soccer and we look for him to compete within our forward unit right away.
Valtteri Hiilloskorpi is a Tampere, Finland native and graduate of Sammon Keskuslukio High School. He played club soccer for Ilves from 2006-16 and again in 2019, TPV in 2017 and Haka in 2018. With Ilves this season, Hiilloskorpi led the team to a third-place finish in the Finnish U18 national league. Seven times, Hiilloskorpi suited up with the Finnish youth national team. The son of Hannele Hiilloskorpi and Jari Inkinen, Valtteri intends to major in sport management at Drexel.
HESS ON HIILLOSKORPI: Valterri is a tireless outside back.  He shows good range and the ability to affect the game forward from the outside back position without passing on his individual defending moments. Valterri also shows versatility in his ability to play also as both a right or left winger.
Rafael Ramos Mariano will come to Drexel will two years of eligibility remaining after spending two seasons at Marshalltown Community College in Iowa. A native of Sao Paulo, Brazil, Mariano was a two-time all-conference selection at Marshalltown, earning Player of the Year and Defensive Player of the Year in 2018. The holding midfielder captained his side in both 2017 & 2018, leading the Tigers to an NJCAA national best 0.51 goals against average along with 14 shutouts on the way to the NJCAA national tournament and a final #5 national ranking during his sophomore campaign. Mariano earned the highest academic distinction from the Unite Soccer Coaches Association of America, Scholar Athlete of the Year. He had previously been named a First Team United Soccer Coaches Junior College All-American, as well as a First Team United Soccer Coaches Scholar All-American. The award is given annually to the soccer player who has displayed the highest level of achievement both on the field and in the classroom. He anchored the nation's best defense, playing all positions on the back line over the course of the season, allowing only 11 goals all season and none in the national tournament. In addition to his defensive efforts, Ramos also chipped in two goals and had an assist, and buried the winning penalty kick in the district championship to send the team to the national tournament. The son of Maria and Goncalo Mariano, Rafael intends to major in marketing at Drexel.
HESS ON MARIANO: Rafa is quite simply a coach on the field. His soccer acumen is extremely high and he is always seeking solutions defensively. Rafa is composed on the ball, strong in the air defensively, and competent anywhere in the back five of the team.  His experience, leadership and ability will bring a lot to our team.
Michael McKeown is a Gloucester Township, N.J. native who attended Highland Regional High School. A four-year member of the Philadelphia Union academy team, McKeown led that team in goals in back-to-back seasons in 2015-16 and 2016-17. In just one season of action with his high school team, McKeown was a First Team All-State performer as named by the Soccer Coaches Association of New Jersey, as well as earning First Team accolades at the county and conference levels. He led his Highland team with 18 goals and three assists. After his high school season, McKeown joined the Player Development Academy of the United States Soccer Development Academy. There he scored three goals in 17 appearances and chipped in six assists, helping PDA to a first-place finish in the Atlantic Division and garnering the #14 overall seed in the USSDA Playoffs. The son of Christine and Edward McKeown, Michael intends to major in business at Drexel.
HESS ON McKEOWN: Mike is a physical presence on the front line; big, strong, and pacey. He has the tools to translate and fit in college soccer right away and we look forward to working with him. Mike has ability with both feet and a strong desire to compete.
Elliott Swigert hails from Oakland, Calif., where he graduated from Oakland Tech. He also spent time overseas, attending Escola Betania-Patmos in Spain and International Gymnasium Reinsdorf in Germany for one year each. In addition to his schooling, Swigert has significant international playing experience. He helped his team finish second in the U19 Sachenpokal Tournament in Germany in 2018, and was voted the best player at the Stadtwerke-Cup des FC Mecklenburg Schwerin in 2017. Selected to the US Soccer Market ID Training Center in 2015, Swigert also holds a Goethe C1 German Certificate for advanced language skills. The son of Youn Kim and Chris Swigert, Elliott intends to major in product design at Drexel.
HESS ON SWIGERT: We first saw Elliott at our Fall ID Clinic and were extremely impressed with his level of comfort on a ball, as well as his ability with both feet. He has a solid soccer IQ and the ability to play in multiple positions as a result of that. 
Max Thesing arrives on campus from Westerville, Ohio, where he graduated from Wellington High School. Thesing played with the Columbus Crew SC Academy from 2014-18. This past season he started 20 times for the U19 Academy side and earned 22 appearances in total, registering a goal from his left-back position. Thesing was a part of a fifth-place finish in the Central Division that earned them the #3 wildcard spot in this past year's USSDA Playoffs. A year prior, he was a part of a Crew Academy team that finished third in the country for the USSDA Championships. During his first season with the club, he earned the USSDA Best Style of Play award. The son of Sonya and David Thesing, Max intends to major in business.
HESS ON THESING: Max is a steady left-footed left back. He does an excellent job of servicing and supporting play upfield in attack with strong competency on the ball and a good passing range. Max has a box-to-box mentality and comes from a solid MLS Academy background.