Drexel men's soccer program adds Shane Rineer to coaching staff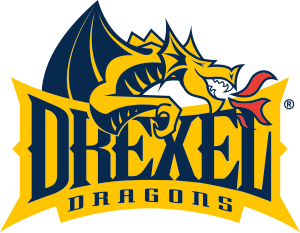 PHILADELPHIA (Via Drexel University)– Drexel Men's Soccer Head Coach Doug Hess has announced the addition of Shane Rineer to his coaching staff for the upcoming 2019 season. Rineer will serve as the top assistant coach on Hess' staff and brings a wealth of experience and success across many levels of NCAA soccer.
"I have known Shane for quite some time now and have always been impressed by his professionalism, coaching acumen, and recruiting prowess," Hess said. "Shane has some fantastic coaching experiences he brings to our program and will add value to what we do here in University City."
Rineer comes to the Dragons after a season with the Colgate Raiders, who won the Patriot League title and beat No. 22 New Hampshire in the first round of the NCAA Tournament before falling at No. 1 Wake Forest in the second round. The Raiders went 13-5-5 overall and posted a .699 goals against average as a team, 16th-best in the nation.
"I really enjoyed my time at Colgate, and I want to first thank [Colgate head coach] Erik Ronning, the players, and Colgate Men's Soccer for a great year," Rineer said upon arriving at Drexel. "I also would like to thank Coach Hess and his staff for providing me with the opportunity to come back to Philadelphia and work with the Drexel program. I am excited to get started coaching and mentoring the players at Drexel."
The role at Drexel will be a return to the Philadelphia area for Rineer, who was the head coach at Haverford for seven seasons prior to his joining the staff at Colgate. Rineer guided Haverford to three NCAA Tournament appearances, three Centennial Conference Tournament championships and an 87-38-12 overall record during his seven years there. In 2015, Rineer led the Fords to the program's first ever NCAA quarterfinals appearance, part of a program-record 18-win season.
A two-time Centennial Conference Coach of the Year, Rineer was also named the NSCAA Mid-Atlantic Region Coach of the Year and a finalist for national Coach of the Year following the 2015 season. He mentored 36 All-Centennial Conference selections during his tenure at Haverford including 12 First Team All-Centennial selections and a pair of All-Americans.
Prior to his time at Haverford, Rineer held posts at Amherst, Villanova and Eastern. He also has extensive club coaching experience. A 2006 graduate of Eastern with a bachelor's degree in early childhood education, Rineer earned All-PAC honors as a player there in 2004 and 2005. As a sophomore and senior, Rineer's team won the PAC title and went to the NCAA Tournament.
Rineer joins a Dragon team that is on the rise. Coming off a 9-5-3 season and City 6 championship, the Drexel men's soccer team posted the biggest turn-around in all of NCAA Division I men's soccer with a 47% change in win percentage. The Dragons return 20 players from this past season's roster in the fall of 2019.