Coastal Carolina University men's soccer adds 16 players for 2019 season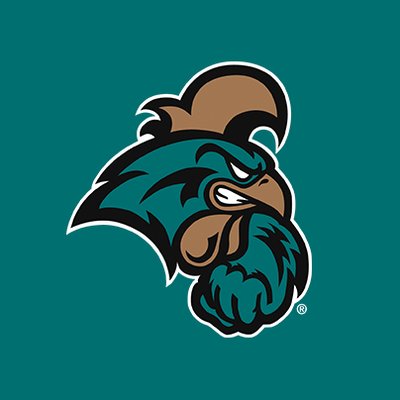 Head Coach Shaun Docking has added 16 newcomers to the 2019 edition of the Coastal Carolina University men's soccer program.
Eight of the 16 players will enter CCU as transfers. Claudio Repetto (Genova, Italy) transfers to CCU from Grand View University (NAIA). He scored 18 goals and had nine assists during his two years at Grand View. Repetto also has experience playing in the Serie D league where the forward is currently third in goals scored for the USL2 while playing with Ocean City Nor'easters.
Nicholas Itopoulos (Durban, South Africa) has transferred to CCU after starting 29 games for Salem University over the past two seasons. He is a defender and brings a physical presence to the Chants back line.  He is currently tied for fifth in starts this season with Med City FC in the NPSL where he serves as team captain.
Marcelo Lage (Middleton, Maine) earned 17 starts during his freshman season at George Washington University. The defender logged 1,557 minutes on defense and was a member of the Atlantic 10 All-Rookie Team following last season.
Transferring to CCU from Boston University will be Austin D'Anna (Hernando, Fla.). He is a versatile attacking player that has started 22 of 31 games at Boston University, scoring five goals and assisting in one other. He also received Patriot League Offensive Player of the Week honors.
Albert Ciroli (Udine, Italy) is a former NAIA All-American at Baker University. The goalkeeper is also a two-year starter for Duluth FC of the NPSL.
CCU reached back into the talent pool at Tyler Community College where they have landed Michael Boakye (Hartford, Conn.). He played in the midfield where he played over 40 games and was part of two NJCAA national championships.
Luke Muhlbauer (Rheinland-Pfalz, Germany) played at Morningside College (NAIA) last season and the final transfer is midfielder Danny Cabrera (Windermere, Fla.). He transfers to the Chants from South Florida, where he sat out his first season there. He will have four years of eligibility remaining. He has plenty of experience. He was invited to national team camps in Frisco, Texas and Carson, Calif. He has also played with Orlando City DA.
Sam Snait (Llantwit Major, Wales) will line up at forward and adds to CCU's theme of tall players. He stands 6′-4″ and plays with an attacking style from the front line. Emile Rzepecki (Belfort, France) is an outstanding midfielder prospect. He has picked up eight selections and 5 caps with the French youth national team. He has been developed by a top French youth academy FC Sochaux and has experience in the CFA2 French league.
Defenders Kasper Skraep from Denmark and Archie Filliter (Cary, N.C.) have joined the team as defenders. Skraep was called to the Danish Men's National Team in 2018. Filliter is a captain for Louisburg CC and helped his team to first place and a 16-2-2 record last season. This season he is playing with Wake FC in the USL2 league.
Thomas Zinngrebe is an addition in the goal for the Chants. The Bethesda, Md., native stands 6′-4″ and brings athleticism and composure in the box to the position.
Martin Rydingen (Tromso, Norway) and Antonio La Gamba (Rochester, N.Y.) will add some presence in the midfield to the 2019 Chants. Rydingen has also played some in a defender position and may be used in both. He has gained valuable experience playing in the Norwegian Third Tier league which should help him adjust to NCAA Division I soccer. La Gamba spent two years in Italy training with some of the top Italian youth teams that compete in the Serie D league.
For the second consecutive season the CCU coaching staff has picked up one of the top area talents in Conway's Jason Kemble. The Conway High School standout was able to join the team in the spring and has been working on his development with the team since then. He is a former teammate of current CCU Chant Luke Williams.