Dr Pepper Dallas Cup U13-U19 Day 2 Recap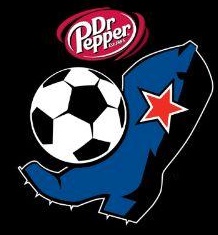 Under 13
England's Kent Schools picked up their second win in group play with a 5-2 victory over Toros FC. Five different goal scorers got on the goal sheet for the English side as they look to be in a prime position in Bracket A.
McAllen Rayados 04B collected three points in the standings with a 6-0 win over Canada's Strikers FC BTB Soccer Academy. Christopher Sanchez notched a hat-trick in the game to help propel his team to victory.
In Bracket D, San Antonio FC Pro Academy defeated Club Mana 04', 3-2. The match saw all of the action come in the second half with the first goal of five did not come until the 50th minute. Abraham Lincon scored two goals in the match.
+READ: Dr Pepper Dallas Cup U13-U19 Day 1 Recap
Under 14
At MoneyGram Park, Hiroshima FC pulled out a 1-0 win over Californian side Albion SC 03 USDA Academy. Ryo Tanada tallied the lone goal of the match in the 58th minute.
New York's World Class FC 03 USSFDA faced off against England's Kent Schools FA in Bracket B action. The New York side had a very quick start with Thomas Tulgar scoring within the first minute of the match.
Queretaro FC Gallos Blancos and West Coast FC 2003 both earned a point in Bracket E after a 1-1 draw. Jalen Calloway scored first in the match for West Coast FC, but David Rodriguez scored the equalizing goal in the 64th minute for the Queretaro side.
California's FC Golden State PDA 2003 defeated Mexican side Angeles Soccer Elite, 2-0, at MoneyGram Park. Marvin Gamez and Juan Bonola scored the two goals for FC Golden State.
Under 15
Last year's U15 runner-up Tigres collected their second win in Bracket B with a 5-1 win over Paso Del Norte FC Dallas. Tigres gained the momentum with a 1st minute goal from Lorenzo Lopez and never looked back.
German side Fussballschule Millerntor FSM 02 bounced back after a rough first match with a 4-1 win over New Jersey's TSF Academy 2002B Blue. Tim Hoffmann, Felix Westphal, Williams Noukpetor, and Lukas Schewe.
Under 16
Denmark's Barcelona Training BTA and New York SC B01 both earned a point in the Bracket A standings with a 1-1 draw at MoneyGram Park. Nikolaj Srbinovski was the goal scorer for Barcelona Training in the 10th minute. New York SC's Jake Creus leveled the game in the 31st minute.
In Bracket E, Houston Dynamo Academy defeated FB Prepa Tec MTY, 4-3. The high scoring affair saw Houston Dynamo academy overcome a 3-1 deficit to win the game. Seven different goal scorers got on the board in the match.
California's La Esperanza earned their first three points in Bracket F with a 2-1 win over Mexican side CF Monterrey Rayados. Despite the first goal scored by CF Monterrey's Pablo Gonzalez in the 18th minute, La Esperanza answered back with a goal in the 23rd minute by Leonardo Rubio. Isaac Carbajal tacked on the second goal in the 68th minute which proved to be the winning goal.
+READ: Dr Pepper Dallas Cup Gordon Jago Super Group Day 2 Recap
Under 17
Robert Lewis bags a hat trick against Pipeline SC Black in Monday's match marking five goals in two games and helping Liverpool FC Foundation go to the top of the table with six points.
Arlington SA 2000 Boys Red took on Crescenta Valley SC B00 in Bracket D. Arlington SA's Hernan Zelaya Blanco Jr scored an equalizing goal in the 52nd minute, but David Rodriguez found the back of the net shortly after giving Crescenta Valley the 2-1 win.
Santa Clara Sporting 00B Green played Canada's Oakville 2000A Rep Team in what turned out to be a thrilling game. The match was leveled at 0-0 until the 89th minute when Santa Clara Sporting got a winning goal from Javier De Los Santos Jr. and gave his team their first three points in Bracket H.
Under 18
SC Del Sol 99 Boys beat Tiro Sports 3-1 at Richland College. Going into Tuesday, three teams are sitting at 3 points in Bracket D.
Deportivo Cafessa and Albion SC B99 Academy each earned a point in Bracket F in a 2-2 draw. Both teams sit behind Baltimore Celtic SC 99 who racked up a win in their first match.
Rio Rapids SC 99 won the first game of Bracket C play with a 2-1 win over Strikers FC North.
Under 19
At Richland College, FC Dallas Youth 98B West beat Mexico's Cuervos FC in a tight 1-0 match. FC Dallas currently sits atop the standings in Bracket A with 4 points.
In Bracket B, teams are trying to catch Solar U17/U18 USSF DA who secured their second win in group play over FC Dallas Youth 98B Premier.
Bracket C in the U19 age group is a tight race with two teams sitting at 4 points and one with 3 points in the table. Truro College U19 and Sereno 99 Boys Chelsea White settled at a 1-1 draw to each earn a point, making it 4 points thus far in the tournament.