Disney Soccer Showcase set to kick off with Boys Weekend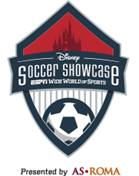 Around 350 of the top boys teams from around the country, and some from all over the world, will compete in the Disney Boys Soccer Showcase from December 27-30 at the ESPN Wide World of Sports Complex in Orlando, Florida.
Along with some elite level international sides traveling in from Italy, Japan and Canada, this year's event will feature domestic teams from 32 states, including a wide collection of U.S. Soccer Development Academy squads and more than 150 reigning State Cup champions.
Age groups will range from U-15 to U-19, in addition to separate Development Academy divisions at the 02/03, 01/00 and 99/98 levels. The US Youth Soccer National League will also continue the 2016-2017 season playing alongside the Disney Showcase, providing the more than 200 college coaches that have registered to attended the event with an expansive sample of the top leagues around the country.
+Read: US Youth Soccer National League to resume play in Orlando, Fla.
Attending college programs represent all levels of collegiate soccer, including a host of NCAA Division I squads, coming from conferences such as the Southern Conference, Atlantic Sun, Mid-American, Big East, Atlantic Coast (ACC), Patriot League, Colonial Athletic Association (CAA), Ivy League, Atlantic 10, Northeast, Conference USA, Western Athletic (WAC), Big South, Big 10, Sun Belt, Missouri Valley, Horizon League, American Athletic (AAC), PAC 10 and Mountain West.
One of the most intriguing divisions at the Disney Boys Weekend will be the 98/99 Academy Division, which will feature Italian club AS Roma going up against The Soccer Institute at Montverde Academy (SIMA), one of the top high school programs in the country – and USSDA sides Dallas Texans and Weston FC in Bracket A. Four other USSDA teams – Boca United Academy, Chargers SC, Concorde Fire and Solar Chelsea FC – will compete on the other side of the division in Bracket B.
USSDA clubs Baltimore Armour, Chargers SC, Charlotte SA, Concorde Fire, Dallas Texans, Solar Chelsea SC, Triangle Futbol Alliance and Weston FC will make up the 02/03 Academy Division.
The 00/01 Academy Division will include USSDA clubs Baltimore Armour, Boca United, Chargers SC, Concorde Fire, Indiana Fire Academy, Kendall SC, Solar Chelsea SC and Weston FC.
Reigning US Youth Soccer National Champion sides McLean 00 Green (U-17 National League), Loudoun 99 Red (U-18 National League) and Pipeline SC Black (U-19 Showcase Red Division) will also make the trip to Orlando, as well as more than two-dozen US Youth Soccer Regional champion squads.
Two teams that are coming off championship runs at the 2016 US Club Soccer NPL Finals will be at Disney as well – New York sides Manhattan SC Villa (U-17 Showcase Black Division) and New York SC 98 (U-19 Showcase Red Division).
States that will be represented by one or more of the teams competing at the Boys Showcase in Orlando include: Alabama, Arizona, California, Connecticut, Delaware, Florida, Georgia, Illinois, Indiana, Iowa, Kansas, Kentucky, Louisiana, Maryland, Massachusetts, Michigan, Minnesota, Mississippi, Missouri, Nebraska, Nevada, New Jersey, New York, North Carolina, Ohio, Oklahoma, Pennsylvania, South Carolina, Tennessee, Texas, Virginia and Wisconsin.