Development Academy: D.C. United, Bethesda-Olney U-15/16s remain neck-and-neck after stalemate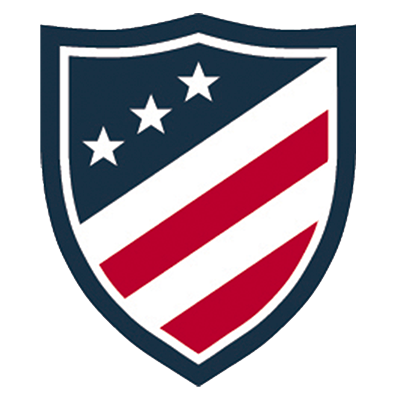 One of the top storylines in the U.S. Soccer Development Academy this weekend was D.C. United meeting Bethesda-Olney for a pivotal game between teams that are neck-and-neck for the final Wild Card spot in the U-15/16 age group. What could have been a momentous match for either of the crosstown rivals resulted in a stalemate, with the teams playing to a thrilling 3-3 draw on Saturday.
[player_box id=47455 leftright=right]Before the match turned into one of the Academy's most exciting contests of the year, it appeared Bethesda-Olney had safely put the game out of reach when Justin Lobe netted a 52nd minute goal to make the score 3-0. Matthew Di Rosa and David Eijbergen had spotted their team with a 2-0 lead at halftime, and Lobe's strike soon after the intermission appeared to be a knockout blow.
[player_box id=46654 leftright=right]However, United quickly responded in the 57th minute with a goal by Brandon Williamson. In the 77th minute, second half sub Collin Jouan found the net to cut the lead to one, and in the 80th and final minute Carson Jeffris scored the critical equalizer to complete [player_box id=43228 leftright=right]the comeback.
[player_box id=43477 leftright=right]As a result, D.C. United still holds a slim lead for the 11th and final Wild Card slot after following up Saturday's outing with a scoreless draw against New Jersey Cedar Stars Academy on Sunday.
"The boys showed great character and resilience coming back to even the match after being down 3-0," said D.C. United coach Jonathan Frias. "There were some great performances and some great goals in a very competitive match. Against NJCSA, the group played well for the majority of the match. There were many scoring opportunities but we couldn't put the ball in the back of the net. The focus this week in training will be to continue to work on destabilizing our opponents in the final third and develop more composure in front of the goal."
[player_box id=44593 leftright=right]Also on Saturday morning at Evergreen SportsPlex, the D.C. United U-17/18s rallied from two down to earn a 2-2 draw against Bethesda-Olney. Ibrahima Kouyate and Sassan Zarei put Olney ahead 2-0 by the 40th minute, but an own goal by Olney in the 44th put United back in striking distance. Donovan Pines found the equalizer for United in the 86th minute. United remains in second place in the Atlantic Division firmly in playoff position following a 2-0 win over NJCSA on Sunday. Meanwhile Bethesda sits in fifth place, still within reach of taking over a Wild Card spot with a strong showing in their final six games.
Elsewhere in the Development Academy's East Conference, the PWSI U-13/14 side, D.C. United U-13/14, Richmond United U-13/14, Richmond United U-15/16, Baltimore Bays U-15/16 and Baltimore Bays U-17/18 each earned wins as well.
See below for full results from the Potomac area, as well as updated standings and playoff pictures…
U-13/14
| | | | |
| --- | --- | --- | --- |
| Apr 25 10:00am | | | |
| Apr 25 1:45pm | | | |
| Apr 26 1:30pm | | | |
| Apr 26 3:00pm | | | |
| Apr 26 4:45pm | | | |
U-15/16
| | | | |
| --- | --- | --- | --- |
| Apr 25 11:15am | | | |
| Apr 25 12:30pm | | | |
| Apr 25 2:30pm | | | |
| Apr 26 12:45pm | | | |
| Apr 26 2:30pm | | | |
U-17/18
| | | | |
| --- | --- | --- | --- |
| Apr 25 9:00am | | | |
| Apr 25 10:00am | | | |
| Apr 25 12:00pm | | | |
| Apr 26 10:30am | | | |
| Apr 26 12:00pm | | | |
Standings
Playoff Picture