David Barbour hired as Technical Director for FC Copa Academy Millstone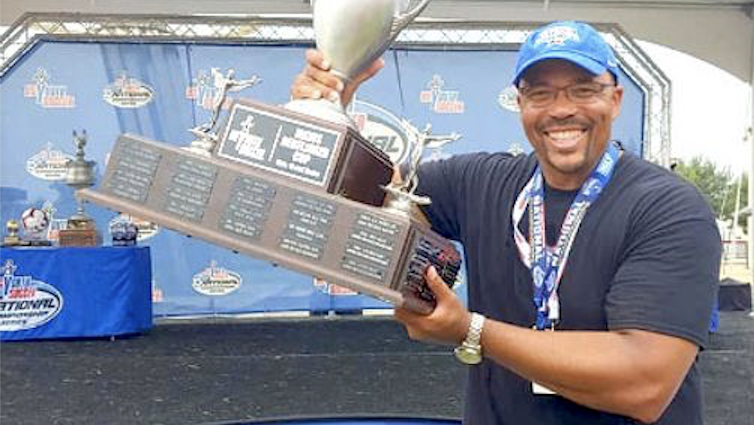 METUCHEN, NJ – FC Copa Academy has announced the hiring of David Barbour as Technical Director for FC Copa Academy Millstone.
Barbour will be responsible for all technical programming for FC Copa players from the academy program level through all training programs. He will work with the FC Copa coaching staff to incorporate Copa's philosophy into all FC Copa Millstone programs, and lead the overall partnership with Millstone United.
Barbour brings a wealth of knowledge and experience to the FC Copa family with over 25 years experience coaching at the youth academy level. Prior to joining FC Copa, Barbour coached at SJEB Rush. At Rush, he won the 2018, U16 Girls National Championship along with back to back US National League, Red Division wins in 2017 and 2018.
Also with Rush, he won four NJYS State Cup Championships, three of those titles were back to back-to-back wins with his 2002 Girls Academy team, who were ranked No. 1 in the nation all three years that he was at the helm, according to GotSoccer. His 2002 Girls team was also named one of the top 10 Teams of the Decade by NJYS between the years 2010 – 2019.
​
Prior to his time with Rush, Barbour served as the Director of Coaching for NJ Rush, the Director of Training for NJSA04 Highland, and was the Co-founder and Director of Coaching for Real NJSC. He also served as a Goalkeeper Coach for the Saint Joseph's women's soccer team and was head coach for the New Jersey Wildcats W-League team.
arbour holds a USSF National D License, the BFUT Coaching Diploma, Level 4 (Brazilian License) and the International Coaching Association (ICA), Fitness and Conditioning License. Through his years of coaching Coach Dave has developed and coached over 100 players who have continued their soccer careers in college and professionally.
"David brings a wealth of experience and professionalism to FC Copa," said FC Copa President and Executive Director of Coaching Roberto Aguas. "We are thrilled that David has joined us. He has played an integral role in the launch of our new FC Copa Academy location and our excellent partnership with Millstone United. I've known and have coached against teams David has coached, and he has always shown a dedication to true education of the game."
"I'm very excited about the opportunity to work with FC Copa. With the Club being established over 16 years ago, there is clearly a rich history of success," said Barbour. "FC Copa is a major contributor to the soccer community in New Jersey and is professionally organized in a way where I am certain I will prosper as a coach and director."