Dallas Cup U13-U19 age groups complete group play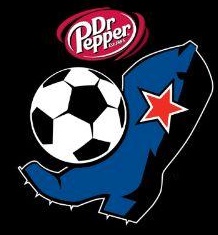 Under 13
FC Golden State 2004 East concluded their Bracket B group play with a 2-0 win over FC Dallas Youth 04 Boys. The Californian side finished undefeated in their group and conceded just one goal in the three games.
FB Prepa Tec MTY and TSC Hurricane 04 played the final game of Bracket E. The match ended 0-0 as neither side was able to get on the scoreboard. With the point in the standings, each side finished on 7 points, but FB Prepa Tec MTY is through to the quarter-finals due to goal differential.
Under 14
Bethesda U13 Academy continued their undefeated run at Dallas Cup with a 4-2 win over Forrest Hill Milford.
Oklahoma FC OFC 03 3-2 win over Vaughan U13 OPDL wasn't enough as Queretaro FC finish top of Bracket E with one point above Oklahoma.
Delfines S.D defeat FC Dallas 03B Central 1-0 in both teams last game of the tournament.
Under 15
Maebashi FC U25 win over Bethesda SC South 02 wasn't enough as they fall 3 points behind bracket leaders Solar U14 USSF DA.
Prepa Tec MTY defeat CZ Elite BU15 2-1 but still finish bottom of the Bracket F due to goal differential.
Under 16
Albion SC B01 Academy Albio's draw against FBSL Tuzos Academy 01 was enough to push the Californian team on to the quarter-finals.
Estudiantes CSC goal in the 90th minute draws the score level against New Mexico side Rio Rapids SC 01.
West Side Alliance WSA 01 B tie against Pipeline SC Black didn't affect WSA as the remain top of Bracket E to continue their race for the title.
Under 17
Prepa Tec MTY defeated Coral Gables Soccer Toros 5-0 to cap of their group play. It was huge win for the team as they climbed to the top of the table thanks to goal differential and will be moving on to the quarter finals.
Queretaro notched their third win in group play defeating Sereno 00 Boys White 2-0. The Mexico side scored 11 goals while conceding just 1 in their three games.
Under 18
TSF Academy 1999B took their first loss of the 2017 Dallas cup falling to England's Birmingham City FC, 3-1. Despite the loss the New Jersey side landed at the top of the table having been the only Bracket A side with two wins.
Solar Chelsea 99B defeated Florida side Coral Estates SC Strikers 2-0 to move to the top of the table in Bracket C. They will take on Baltimore Celtic SC 99 in the quarter-finals.
In the final game of Bracket E group play, AZ Arsenal 99 Premier continued their winning ways with a 1-0 win over Paso Del Norte. They will match up against SC Del Sol 99 on Fridat out at MoneyGram Park.
Under 19
Liverpool FC Foundation punched their ticket to the quarter-finals with a 3-1 win over California Rush 98B. They ended group play knotted at 7 points alongside FC Dallas Youth 98B West, but will be moving through the quarter-finals thanks to their +5 goal differential.