Dallas Cup Day 4 U13-U19 Recap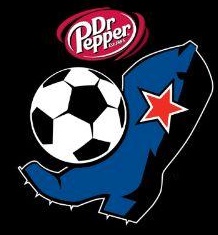 Under 13
George Wilkinson scored a pair of goals for Kent Schools in their 3-0 win over Angeles Soccer Elite. The English side went undefeated in group play scoring 13 goals total.
FC Golden State 2004 East earned three points in the standings with a 1-0 win over Dallas Texans USSDA U12. Jordy Aviles was the lone goal scorer in the match.
In Bracket D, San Antonio FC Pro Academy won 5-0 over Fc Dallas Youth 04B Premier to give them an undefeated record in group play. They finished Bracket D play with an impressive +8 goal differential.
Cedar Stars Academy punched their ticket to the quarterfinals with a 4-0 win over FC Dallas Youth 04B East.
Under 14
Hiroshima FC continued their impressive group stage play with a 2-0 win over Diablos Tesistan FC. The Japanese side have yet to concede a goal at Dallas Cup.
Local side FC Dallas U13 Academy continued their strong defense in their win against World Class FC '03 Boys USSFDA. Justin Che, John Gall, and Timothy Ospina got on the score sheet in the 3-0 win.
Bracket D group play concluded with Tigres moving on to the quarterfinals thanks to their 1-0 win over CDA Slammers FC. Francisco Lozano scored game's only goal in the 50th minute.
Queretaro FC Gallos Blancos secured Bracket E with their 3-0 win over Vaughan U13 OPDL. Juan Robles scored a brace in the match.
Under 15
Last year's U15 champions Eintracht Frankfurt defeated Club Mana 4-1 at Richland College. Larion Kosuchin scored two goals in the match. The three points in the standings pushed the German side back through to the quarter-finals.
Last year's U15 runner-up Tigres also secured a spot in the quarterfinals after a 2-2 draw against La Roca Premier '02. The point in the standings was enough for Tigres to win Bracket B.
Bracket C group play concluded with Solar Chelsea 02B ending up on top. They scored 11 goals in their three matches and did not concede a goal. The strong Texas side will enter the quarterfinals coming off of a convincing 5-0 win on Wednesday.
Ricardo Pepi bagged a hat-trick for FC Dallas U14 Academy in their win over Club Division 02B. The FC Dallas side had an unprecedented +24 goal differential in their 3 games, having scored 25 goals and conceding just 1.
Under 16
Solar Chelsea 01B Elite stay top of bracket A with a 2-0 victory over New York SC B01.
Arman Samimi Scored the only goal as Albion SC B01 Academy beat FC Dallas Youth 01B Premier 1-0. With the win, they secured the Bracket B title.
After a tough battle between Pipeline SC Black and FB Prepa Tec MTY, Kyle Dengler scores later winner in the 81st minute to give Pipeline the victory.
Under 17
A 1-0 victory over Minnesota Twinstars Academy keeps Liverpool FC Foundation top of bracket A.
Kristian Frroku's brace gives SC Del Sol 2000 Boys 3-2 win over FC Dallas 00 Boys
Baltimore Amour U15/16 USSDA coast over TSC Hurricane 00 Elite as Mark Cantor and Teddy Ndje help their side to a 2-0 victory.
Jake Carenza injury time goal came a little too late as Oakville 2000A Rep Team fall short as Dominik Demcak doubled the lead in the 87th minute giving STA MUSC 2000B NPL a 2-1 win.
Under 18
Jack Monach's hat trick helps give LA Galaxy OC B99 a big win over Liverpool FC Foundation.
Strikers FC North 99/00 first half aggressive attacking strategy paid off as they defeat Coral Estates S.C. Strikers 3-2.
Cade Von Heimburg goal in the second half pushes Solar Chelsea 99B to a 1-0 victory over New Mexico side Rio Rapids SC 99.
Emmanuel Raya's 90th minute goal made the difference giving SC Del Sol 99 Boys a 2-1 win over FC dallas 99B East.
Under 19
Strong 2nd half for Dallas Texans 99B Red Dallas as they comeback and defeat Next Level 98 with a 4-3 win.
Jack Beer finds the back of the net in the 75th minute giving New York B98 a 1-0 win over Mexican side Prepa Tec MTY.
Solar Chelsea 98B 4-2 win over FC Golden State moves them into first place in bracket E.
Dallas Texans move to top of Bracket G as they coast over Paso Del Norte Olympia FC 1 with a 2-0 win.