Dallas Cup provides vital experience, game time for U.S. U-20s' RBNY youngsters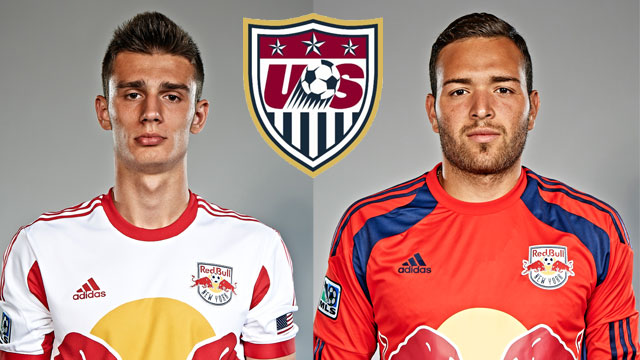 Although the New York Red Bulls Academy produces top young talent, its impact on the first team is seldom felt as the MLS club fields an experienced roster in "win-now mode."
That's inspired the Red Bulls to propose fielding a USL PRO squad that could begin play next season.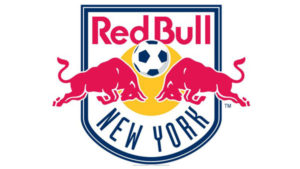 However, until the third division side is up and running, youngsters at the club have to turn to international matches to gain valuable playing experience. For Matt Miazga and Santiago Castaño, this month's Dallas Cup provided exactly that.
The United States U-20 National Team defeated Tigres, Eintracht Frankfurt and River Plate in the group stages of the prestigious Texas tournament and moved past Fluminense in the semifinal, but fell just short in the cup final, losing 2-0 to River Plate.
"I got three important games and we played well, but unluckily we lost the last game, kind of gassed out, but overall it was a really good experience," Miazga told SoccerWire.com.
With the Red Bulls senior team needing depth after a slew of injuries to their backline, Miazga's trip to Dallas was initially delayed, but he took part in all of the U.S.' remaining games.
"It's always an honor to represent your country," he said, "and any time you get called up to be one of the best players in the country."
Castaño featured in two matches, the second game of the tournament and the semi-final, helping the U-20s to the title game.
"It was tough. It wasn't my time to play in the final, but I'm ready for bigger things, bigger steps. And it's one step at a time and earning my way to the first spot," Castaño said.
Miazga is a little bit closer to the first team, having played six minutes this season already and with further chances to play more in the weeks ahead as veteran center backs Armando, Ibrahim Sekagaya and Jamison Olave accumulate cards and injury knocks.
"I feel like I'm physically ready. I'm very confident in my abilities and just waiting for an opportunity and waiting to contribute," he said. "When the chance comes I'll try to take it, but whatever happens, happens. It's the coach's [Mike Petke] decision if he puts me in or doesn't."
Castaño is further down the depth chart, with Ryan Meara and Luis Robles ahead of him. National team call-ups represent the only chance, other than sporadic reserve games, to learn his craft on the pitch.
"It's always good to have some minutes, especially at the national team level. It gets me going, it helps me improve and get more experience," said Castaño.
Also for him and his teammates, the high level of play at the Dallas Cup provided "a lot of experience we're not going to get in a 100 training sessions, like [U.S. U-20 head] coach Tab Ramos told us. It was good to have these competitive games," noted the Red Bulls' third-choice keeper.
Miazga is also in an interesting position. Having represented Poland at U-16 and U-18 level, he noted that it provided a good experience as well. If the U.S. continues to call him into camp, he says he will continue to represent the Stars and Stripes.
However, he still hasn't made a final commitment to either nation, with FIFA rules allowing for a change in allegiance should he decide as much down the road.
"I've been in contact with Poland, but right now the U.S. has been calling me up mostly so I've been playing with the U.S, but I'm still undecided with my future," he said.
While the two burgeoning talents will continue to develop within the Red Bulls Academy, playing against the club's first teamers in training and getting minutes with the reserve team, for both players sights are set on the upcoming U-20 World Cup in 2015.
"I think that's the next step. We need to take it one step at a time for qualifying, get our stuff right for qualifying and go from there," said Castaño.
Miazga added: "If we qualify and I get the chance to play in the U-20 World Cup, it would be a dream come true and a great opportunity for me."