Dallas Cup: Loudoun 98 Red wins bracket, FCV/SYC Strikers Blue and Bethesda 01 place second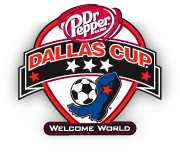 Potomac area teams had a strong overall showing at the 2015 Dallas Cup with one team finishing first in its bracket and moving on to the knockout stage, and two others placing second in their brackets at the prestigious international showcase tournament.
Representing the Club Champions League, Loudoun 98 Red won Bracket E of the Dallas Cup U-16 Division and advanced to the quarterfinals where they lost a close match 2-1 to host club FC Dallas.
Placed with Liverpool FC America 99 from Northern Texas, Jaguares Nuevo León of Mexico and Southern California side Simi Valley SC Eclipse, Loudoun went 2-1-0 in the group and moved on via tiebreaker over Liverpool FC.
US Youth Soccer 2014 Boys Competitive Coach of the Year Mark Ryan's squad won their first group match on Sunday 3-0 over Simi Valley on a 2nd minute goal by Dorion Dixon and a brace by Jacob Labovitz who scored in each half. Labovitz found the net in the 12th minute finishing off a cross from Dixon and again early in the second half beating the goalkeeper in a 1v1 situation. Midfielder Stephen Foss provided the assist on a cross to set up Dixon's upper-90 strike.
Opening Ceremonies at the Cotton Bowl #RepTheRed @loudounsoc #dc36 pic.twitter.com/vsbL6rLDvQ

— Loudoun 98 Red Boys (@Loud98Red) March 30, 2015
On Monday morning, Loudoun overpowered Jaguares Nuevo León 4-1 in a match that would prove to be pivotal in helping them win Bracket E on goal differential. Once again Loudoun jumped out to an early lead on an 8th minute goal by Labovitz set up by a cross sent in by Foss. Forward Giovanni Vasquez extended the lead just three minutes later, and in the second half notched an assist on a free kick headed in by Emin Karic which put the game out of reach. Recent University of Virginia verbal commit Colin Shutler (2016) saved his second penalty kick of the tournament in the win.
Following a tournament-wide off day on Tuesday, Loudoun lost its final group match 1-0 Liverpool FC America 99 with the game's only goal coming on an early PK for the Texas side.
Labovitz scored another early goal to put Loudoun ahead in the 6th minute on Wednesday in the quarterfinals against Bracket D winner FC Dallas Pre-Academy, a U-15 side playing up an age group for the MLS affiliate host club. FC Dallas equalized midway through the first half on a free kick goal and scored the game-winner on a PK late in the second half to advance to the semifinals.
Another elite level Northern Virginia U-16 side, FC Virginia/SYC Strikers Blue had an impressive run at the Dallas Cup as well going 2-1-0 and placing second in Bracket H. After falling to the eventual undefeated group champion Seattle United 98 Copa 2-0 on Sunday, Strikers Blue rallied for wins in their next two matches. They beat Prepatec La Soccer from Monterrey, Mexico 3-0 on Monday and edged out Andromeda FC U-15 Pre Academy 3-2 on Wednesday.
Dondre Robinson, Will Duggan Jr., Daniel Hulett and Kareem Gharbi were among the leaders of the FCV/SYC attack during group play. Strikers Blue wrapped up their Dallas Cup trip with a 3-1 win in a friendly against New Zealand side Waitakere City FC on Friday, finishing the event with a 3-1-0 record.
Great soccer from our new friends in New Zealand Safe travels #dallascup pic.twitter.com/J4X2Eu48gK

— SYC Strikers Blue (@SYCStrikersBlue) April 3, 2015
Two Maryland teams, Baltimore Celtic SC 98/99 and SAC Real also competed in the Dallas Cup U-16 Division. SAC Real finished third in Bracket F with FC Dallas 99 Premier, going 1-1-1 in the group which was won by Development Academy side Crossfire Premier from Washington state. SAC improved their result in each group match, falling to Crossfire 3-1 on Sunday, tying FC Dallas 99 Premier 2-2 on Monday and beating Mexican side Dorados Inter Chih 4-3 on Wednesday.
Baltimore Celtic opened the tournament with a 3-0 loss to Aztec FC Premier, beat Semillero Academia 4-2 on Monday and fell 2-0 to Dallas Texans 99 South in their Bracket G finale on Wednesday. Celtic earned a 4-1 win in a friendly against Simi Valley SC Eclipse on Thursday to close out the event with a 2-2-0 record.
Bethesda 01 represented Maryland in the U-13 Division and finished just one standings point behind Bracket D winner United FC 01 Black of Southern California. They defeated Cordica Seleccion of Mexico 1-0 in Sunday's opener, fell to United FC 2-1 on Tuesday and capped off group play with a 3-0 win over Liverpool FC America 02.