Dallas Cup Day 1 U17, U19, Super Group Recap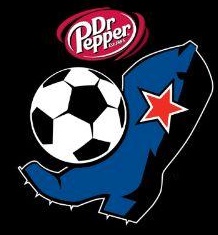 (Via Dallas Cup) – The 37th edition of the Dallas Cup began on Sunday. See below for a recap of the action at the U17, U19 and Super Group levels.
+Read: Dallas Cup Day 2 U13-U19 Recap
Under 17
Bracket A
Solar Chelsea 99B Red took defeated England's LFC Foundation U17s, as the match ended 5-1 in favor of the team from Texas. Four different goal scorers were part of a steady attack that lead to the victory (Carlos Flores 29th; Nickolas West 38th; Daniel Lopez 51st; Alistair Person 68th, 72nd). LFC Foundation saw two players sent off in the second half.
Bracket B
FC Dallas Youth 99B Gold won their opening match against Florida's Gulf Coast Texans 99 with a narrow 1-0 victory. FC Dallas received their lone goal from Angel Ibarra in the 56th minute and that would be all they needed to escape with the win.
Bracket C
FC Dallas Youth 99B Premier got goals from Trey Marchino (37') and Bonifacio Zarate (53') in a 2-0 victory over Canada's Caledon Bulldogs.
Bracket D
In another USA vs. Canada matchup, Dallas Texans 99B Red and Richmond Hill Raiders 1999 each earned one point in their opening match as they notched a 1-1 draw. Dallas Texans scored first with a goal scored by Dillon May in the 25th minute. Richmond Hill Raiders answered in the second half with a goal from Reshaun Walkes in the 48th minute.
Bracket E
Prepa Tec MTY's Sebastian Garza Villagomez scored the only goal in the match against Solar Chelsea U15/U16 USSF to lead his team to a 1-0 victory.
Bracket F
In Bracket F, Tiro Sports U17 matched up against Andromeda FC 99B. The match ended in a 0-0 draw as neither side could get on the scoresheet.
+Read: Dallas Cup Day 1 U17, U19, Super Group Recap
Super 17's
Bracket A
Tigres played their opening match against Utah Soccer Alliance 99 Premier and were able to pull away with a 2-1 victory. Utah Soccer Alliance started the scoring with a goal from Juan Carlos Vazquez in the 10th minute. Tigres' Jesus Garza scored the match's next two goals in the 33rd and 35th minute. The second half saw zero goals scored and Tigres earned the three points.
In the other Bracket A game, England's C.O.E. U17 defeated Aztecs FC Premier, 1-0. The game remained scoreless until the 86th minute when Romario Cox scored the game winning goal for the English side.
Bracket B
Maebashi FC U17 won their opening match against Placer United 99B Gold. Maebashi FC got goals from Kazuki Takahashi (7', 73'), Shu Takahashi (40'), and Syuya Arai (77'). Placer United's two goals were scored in the first half by Clayton Smith and John Devlin. The match ended 4-2.
Loudoun SC 98 Red defeated Club Lobos BUAP to kick off their Dallas Cup bracket play. Club Lobos was able to build up a 2-1 lead thanks to goals scored by Jose Hernandez and Ismael Fernandez, but Loudoun SC bounced back. A pair of goals scored by Loudoun's Reece Cooke in the second half secured the 3-2 victory for Loudoun SC.
Bracket C
Toronto Lynx SC and Dallas Texans USSF each earned a point as the game ended in a 1-1 draw. Toronto's Ryan Hardy and Dallas Texans' Edward Bass were the goal scorers in the match.
FC Golden State BU 16 got a hard fought victory over Queretaro FC Gallos Blancos in a game that ended 1-0. FC Golden State got their one goal from Roberto Garcia-Varagas in the 34th minute and that would be all they needed to earn three points in the standings.
+Read: Jefferson Cup U10-U14 Girls Weekend concludes in exciting fashion
Under 19
Bracket A
Bracket A action got kicked off with a 0-0 draw between Dallas Texans U18 USSF and LFC Foundation U19's.
Out at MoneyGram Park, TSF Academy X earned three points with a 2-0 victory over Mexico's Rayados Waller. Kevin Santamaria scored both goals in the match (12', 50')
Bracket B
Texas teams continued a strong first day at the tournament as Solar Chelsea SC U17/U18 USSF defeated England's Birmingham City FC COE, 2-0. Jose Larin started the scoring with a goal in the 10th minute and in the second half, his teammate, Luis Mendez scored a goal in the 55th minute.
Prepa Tec MTY won their opening match 3-1 over New Jersey's Cedar Stars Academy Newark, 3-1. The game was scoreless going into the second half, but that is when Prepa Tec MTY took over. Goals from Diego Barahona (55'), Israel Hernandez (60'), and Marcelo Talamas (78') secured the victory for the team from Mexico. Cedar Stars Academy's Celio Martins scored a consolation goal in stoppage time.
Bracket C
A couple of high scoring games took place in Bracket C action. FC Dallas Youth 98B Premier defeated Lewisham & Southwark College 6-1. Gerber Chavez scored a hat-trick in the match and they also received goals from Matthew Gonzalez (2) and Austin Day. At MoneyGram Park, FC Golden State White earned three points with a win over Leg-A-Z Soccer Caimans. The match ended 4-0 thanks to a big day from Gabriel Costa.
Bracket D
England's Knowsley Youth won their first match of the tournament with a win over Dallas Texans 98B White. Knowsley Youth's Declan Daniels set the tone in the match as he scored in the 1st minute. Another first half goal from Michael Taylor put the English side up 2-0. The second half saw the Dallas Texans team pull within one thanks to a goal from Evans Wiggle in the 58th minute, but another goal from Daniels in the 67th minute put Knowsley Youth up 3-1 and that would be the final score.
Bracket E
Dallas Texans 98B Dallas defeated Truro College U19, 2-0. In the 28th minute, Cory Wright got the scoring going and another first half goal from Cody Spitzer would be all they needed to secure the victory and the three points in the standing. Bracket E also featured a game between Dixie Athletics 98 Black and California Rush 87/98. California Rush got goals from five different players (Anthony Vergara 29'; Ruben Arellano 33'; Adrian Veliz 35',49'; Hector Hernandez 61'; Maximilliano Valdivia 90') in a 6-1 win. Kibwe Dyer scored the lone goal for Dixie Atheltics in the 30th minute.
Bracket F
Barking Abbey Football Academy won their opening Dallas Cup match against Dallas Tigres 98B Gold, 2-1. This match was scoreless until the 70th minute when things got interesting. Each side scored a goal in the 70th minute. Barking Abbey Football Academy's Masungi Jordan-Zola scored, as well as Dallas Tigres' Roberto Gonzalez. Seven minutes later, Jordan-Zola scored again and that would be the difference in the match.
Bracket G
United Services Portsmouth FC won a very exciting game against Houstonians FC 98 Red. Liam Bush scored the opening goal for United Services Portsmouth, but Houstonians FC's Carlos Canales scored an equalizer in the 38 minute. The match remained knotted until stoppage time when Bush scored again to give his team the win. At MoneyGram Park, FCUSA Texas 98B defeated Wisconsin's North Shore United, 5-2. Five different players scored for FCUSA Texas in this high scoring affair.
Bracket H
A back and forth match took place at Richland College between Houston Dynamo Monterrey and South Africa's Ikapa United. Each time Houston Dynamo Monterrey took the lead, Ikapa United always had an answer. The score remained level going into stoppage time, but that is when Dynamo's Oziel Rocha scored the winning goal as the match ended 4-3.
+Read: U.S. Soccer Development Academy East Conference Recap: Week 16
Gordon Jago Super Group
Bracket A
Fulham FC faced off against Germany's TSG 1899 Hoffenheim in the first game in Bracket A. Fulham FC jumped out to a 3-0 lead with goals scored by Joshua Walker, Joshua Smile, and Stepehen Humphrys. However, the resilient group from Germany did not quit as they fought back to tie the game with goals scored from Meris Skenderovic, Nicolas Wahling, and the equalizing goal scored by Lukas Hoffmann in the 81st minute. The match ended in a 3-3 draw.
Bracket B
In Bracket B action, Real Salt Lake matched up against Japan's Kyoto Sanga. Real Salt Lake's David Ramos scored two first half goals in the 29th and 38th minute. Kyoto Sanga's Tomoya Wakahara answered with a goal of his own in the 43rd minute, but that would not be enough as the second half proved to be scoreless and the match ended 2-1 in favor of Real Salt Lake.
Bracket C
Middlesbrough FC overcame a two goal deficit to defeat Queretaro FC. Queretaro's Jose Moreno and Jose Gomez each scored in the first half and they went into halftime with the 2-0 lead. Middlesbrough came out of the half as a different team and they got a pair of goals from Ben Liddle (50', 51') and Mitchell Curry (67', 85'). The match ended 4-2. Middlesbrough is tied with Brazil's Fluminense at the top of the Bracket C standings.