Comunicaciones, Santa Ana reach CONCACAF U-13 Champions League final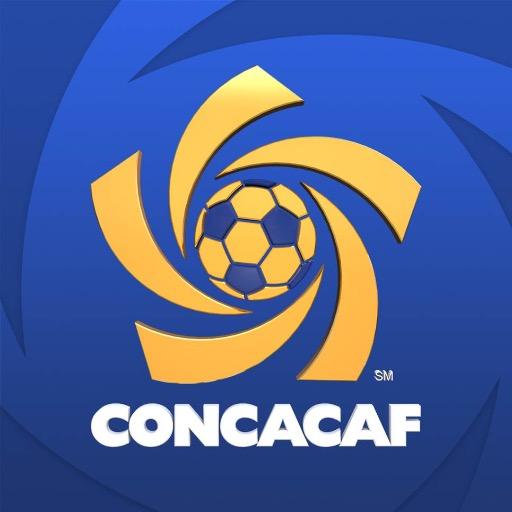 MEXICO CITY – Comunicaciones and Santa Ana will meet for top honors in the CONCACAF Under-13 Champions League after posting wins in the semifinals on Friday at the Universidad Intercontinental.
The all-Central American final – plus the third place match — will be disputed on Saturday at the same venue.
Following a scoreless first half, Comunicaciones scored all of its goals during 16-minute, second-half stretch in a 5-0 win over Sporting Kansas City. Ivan Arana (42', 46') and Carlos Lemus (53', 55' pen) each struck for a brace, before Dennis Orantes (58') punctuated the scoreline.
Earlier, Armando Rojas (9') found the back of the net in the first half as Santa Ana edged Alajuelense, 1-0. The Salvadoran side has yet to concede a goal in five games
Here's the schedule for Saturday
MATCH FOR THIRD PLACE
Alajuelense v Sporting Kansas City
FINAL
Santa Ana v Comunicaciones
CONCACAF.com takes a glance at the results and standings.
Scotiabank CONCACAF Under-13 Champions League
Universidad Intercontinental – Mexico City, Mexico
July 23-30, 2016
FIRST ROUND
Group A
Buhos de Hermosillo (Mexico) 3-3-0-0-14-1-9
San Juan Jabloteh (Trinidad & Tobago) 3-1-1-1-4-5-4
Harbour View (Jamaica) 3-1-1-1-6-10-4
Real Esteli (Nicaragua) 3-0-0-3-3-11-0
July 23, 2016
Buhos de Hermosillo 7, Harbour View 0
Real Esteli 1, San Juan Jabloteh 2
July 24, 2016
Real Esteli 0, Buhos de Hermosillo 4
San Juan Jabloteh 1, Harbour View 1
July 26, 2016
Buhos de Hermosillo 3, San Juan Jabloteh 1
Harbour View 5, Real Esteli 2
Group B
Comunicaciones (Guatemala) 3-1-2-0-5-3-5
Alajuelense (Costa Rica) 3-1-2-0-4-2-5
Vancouver Whitecaps (Canada) 3-1-0-2-3-5-3
Menor Tijuana (Mexico) 3-0-2-1-4-6-2
July 23, 2016
Menor Tijuana 1, Alajuelense 1
Comunicaciones 2, Vancouver Whitecaps 0
July 24, 2016
Vancouver Whitecaps 0, Alajuelense 2
Comunicaciones 2, Menor Tijuana 2
July 26, 2016
Menor Tijuana 1, Vancouver Whitecaps 3
Alajuelense 1, Comunicaciones 1
Group C
Santa Ana (El Salvador) 3-2-1-0-5-0-7
Sporting Kansas City (USA) 3-2-0-1-4-2-6
Pungarabato Guerrero (Mexico) 3-1-1-1-3-3-4
Chorrillo FC (Panama) 3-0-0-3-1-8-0
July 23, 2016
Pungarabato Guerrero 3, Chorrillo FC 1
Sporting Kansas City 0, Santa Ana 2
July 24, 2016
Sporting Kansas City 2, Pungarabato Guerrero 0
Santa Ana 3, Chorrillo FC 0
July 26, 2016
Chorrillo FC 0, Sporting Kansas City 2
Pungarabato Guerrero 0, Santa Ana 0
Group D
Herediano 3-2-1-0-3-1-7
Impact de Montreal 3-1-1-1-4-3–4
Instituto Cedrus (Mexico) 3-0-3-0-4-4-3
ADFA Ahuachapan (El Salvador) 3-0-1-2-1-4-1
July 23, 2016
Instituto Cedrus 1, Herediano 1
ADFA Ahuachapan 0, Impact de Montreal 2
July 24, 2016
Impact de Montreal 0, Herediano 1
ADFA Ahuachapan 1, Instituto Cedrus 1
July 26, 2016
Herediano 1, ADFA Ahuachapan 0
Instituto Cedrus 2, Impact de Montreal 2
QUARTERFINALS
Buhos de Hermosillo 0, Alajuelense 0
Alajuelense advances on penalty kicks, 4-2
Santa Ana 1, Impact de Montreal 0
Armando Ramos 49'
Comunicaciones 2, San Juan Jabloteh 0
Christopher Martinez 53'; Allan Perez 60'
Herediano 0, Sporting Kansas City 1
Tyler Freeman 42' pen
SEMIFINALS
Alajuelense 0, Santa Ana 1
Armando Ramos 9'
Comunicaciones 5, Sporting Kansas City 0
Ivan Arana 42', 46'; Carlos Lemus 53', 55' pen; Dennis Orantes 58'