Columbia University brings in six newcomers for 2022 women's soccer season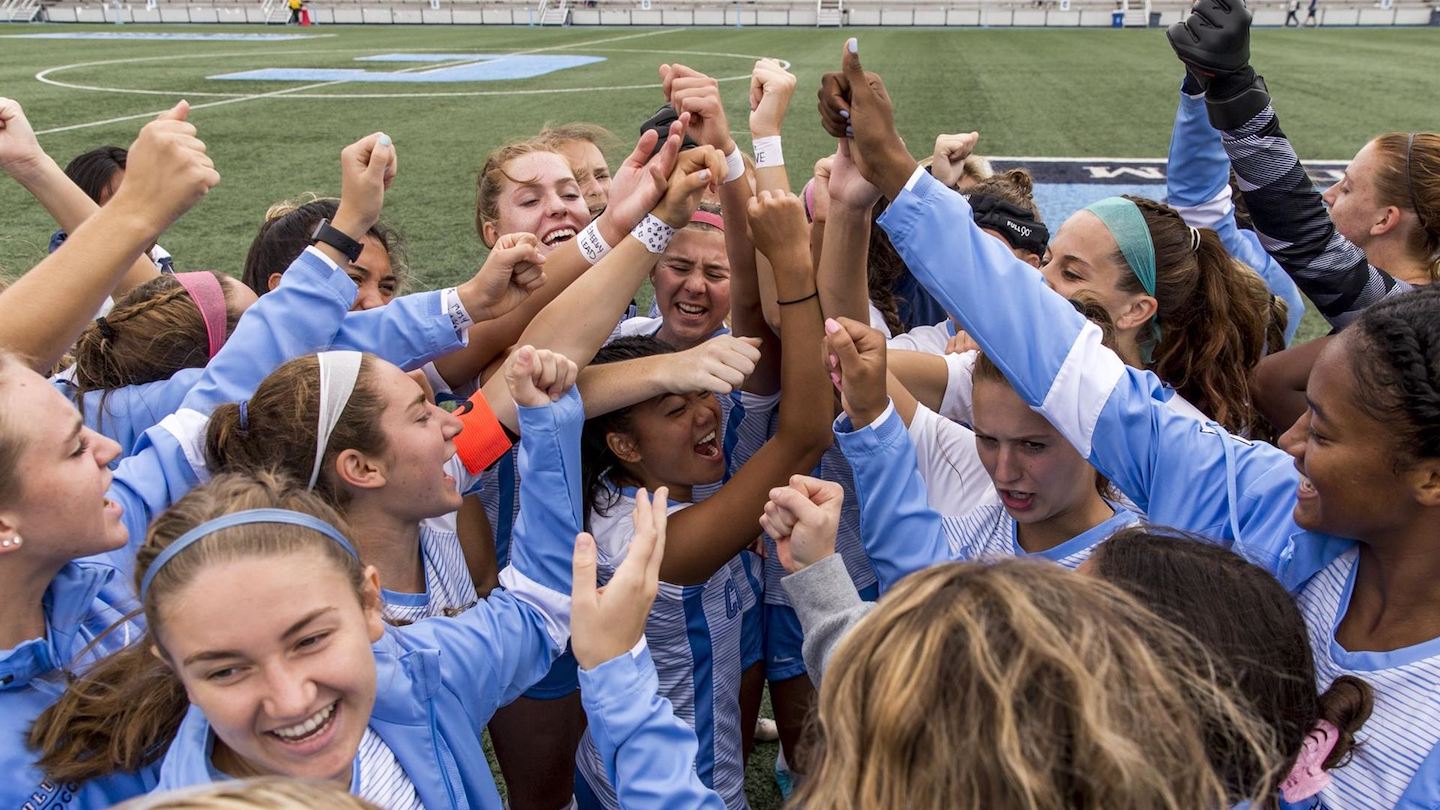 NEW YORK – The Columbia University women's soccer team has added four incoming first-years and two transfers ahead of the 2022 season, as announced by head coach Tracey Bartholomew.
"We are thrilled to announce this outstanding group of women to our program. These student-athletes possess outstanding character, combined with being phenomenal players on the field," said Bartholomew. "They will be a tremendous addition to our talented and experienced roster. We are very excited about their versatility, pace and experience."
"Josh Osit and Amphone Kevongmanysar have worked incredibly hard to bring this elite level group to Columbia University," Bartholomew continued. "These players that have competed in the Division 1 College Cup, wore the USA National Team Jersey in International Competition, won and competed for ECNL National Championships and earned many individual accolades, including Player of the Year's and HS All-Americans."
"Courtney and Hannah have a wealth of playing experience and knowledge, coming from top tier ECNL clubs and two Final Four programs in Rutgers and Georgetown. Charlyse, Maia, Justina, and Ariel come to us from 4 of the top 10 clubs in the country. They bring leadership, speed, athleticism, and attacking personalities that will raise the level of our program. What drew us to this group from the start was their belief in our mission and team philosophy, combined with their passion for the game and hunger to win.   We cannot wait to see them in Columbia blue this fall!"
See below for a look at each member of Columbia's signing class.

Charlyse Berry | Alamo, CA | Monte Vista HS | F
BEFORE COLUMBIA: Competed for Mustang ECNL…Club team captain (2019-21)…EBAL Player of the Year (2021)…ECNL National Selection Game participant (2021)…ECNL SCP Northwest Selection (2019)…NCS Champions (2019-20)…CIF State Champions (2018-19)….ECNL Northwest Player to Watch (2018-22)…PDP State Pool (2015-21)…North Coast Section CIF Scholar Athlete (2018-2022)…Ranked 130 by TopDrawerSoccer

Justina Bitzer | Ann Arbor, MI | Huron High School | D
BEFORE COLUMBIA: Played for Michigan Hawks ECNL…ECNL All-Midwest First Team…ECNL Midwest Conference Champions…US National Team ID Center Invite (2018-19)…ECNL CSP Event Invite (2018)
Hannah Deljkic | Danville, CA | Monte Vista HS | F
BEFORE COLUMBIA: Transfer from Georgetown University…Ranked #62 in Top Drawer Soccer's National Top 150 (2019)…ECNL All-American (2018)…ECNL Northwest Conference Player of the Year (2017-18)….ECNL Final Four (2018, 2016)…Top Drawer Soccer All-American Star (2018)…Top Drawer Soccer First-Team Winter NorCal (2018)…First Team All-EBAL & All-NCS (2018)…Top Drawer Soccer Player to Watch (2018-2019)…East Bay Athletic League Champion (2017-2018)…US National Training Center Invitee (2016).
Courtney Ruedt | Wayne, NJ | Wayne Hills HS | D
BEFORE COLUMBIA: Transfer from Rutgers University…Member of 2021 Rutgers NCAA Final Four Team…Competed for PDA ECNL…2018-19 PDA ECNL Captain…ECNL National Semi Finalist (2021)…ECNL North Atlantic Conference Champions (2021)…First Team All-ECNL North Atlantic Conference (2019)…Two-time All-State…Four-time All-Big North…Wayne Hills Team Captain…Also competed in track…400M county champion (2019).
Maia Tabion | Sammamish, WA | Eastlake High School | F
BEFORE COLUMBIA: Played for Crossfire Premier ECNL…Member of U.S. Girls Under15 & Under18 National Teams…GU15 CONCACAF Tournament Champions…Ranked 36th in Top Drawer Soccer's National Top 150 (2022 Class)…Selected to 2022 ECNL National Game… 2021 U18/19 First Team All-ECNL Northwest Conference…2021 Dallas Cup U18/19 MVP…Eastlake Team Captain…Eastlake Offensive MVP…Two-time First Team All-League.
Ariel Thongkham | San Jose, CA | Santa Teresa High School | M
BEFORE COLUMBIA: Played for MVLA ECNL…2021 ECNL National Champion…Ranked #133 in Top Drawer Soccer's National Top 150 (2022)…US National Team Regional ID Center Invite (2021)…ECNL Northwest Conference Champion (2018-19)…Girls Under19 US National Team Camp (2019)…NorCal PDP State Team (2018-21)….NorCal State Cup Champions (2017)…US National Training Center Invite (2016)…NorCal PDP Regional Team (2014-18)