Cincinnati Development Academy enters partnership with Trace Up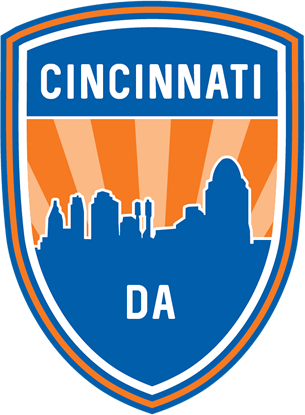 Cincinnati, Ohio (Via Cincinnati DA) – The Cincinnati Development Academy has announced a new partnership with technology company Trace Up for game film and analysis beginning this Spring.
Trace Up is used by some of the top academies and the Mexican federation for their teams. Utilizing a state of the art AI system, players wear a small sensor during games, which is automatically tracked by an unmanned camera system. Filmed in full high definition, players will instantly have access post game to full match footage, all their individual touches, as well as their heat map and individual performance metrics. Player clips are emailed to each player in an easy to view/download format that allows video to instantly be shared with college coaches, friends, and family.
"We are extremely proud to be partnering with Cincinnati DA," said Nathan Connell, Co-Founder of Trace. "We have been very impressed with CDA's commitment to player development and exposure that they offer players. We believe video plays a vital role in player development and the recruitment process and look forward to working with the CDA Coaches and Athletes"
+READ: Three new Cincinnati United Premier Girls Assistant Directors hired
Simon Wigley, CDA Video Analyst, said: "I am really looking forward to being able to utilize the capabilities that the Trace software can provide us and taking advantage of the high ceiling of learning that this can offer our athletes. Having researched the product and after meeting the team in person, I am confident that we have found a great partner who have used innovative technology to make a platform that will accelerate the developmental process for everybody at the club. Our coaches will now have access to thousands of data points, a streamlined process for video review and a really fluid method of communicating with players post match on areas of success as well as ways to improve. Most importantly, our players can now analyze their performances post game in greater detail and in a much more convenient way. This partnership is really representative of the values and mission of the club, to provide the best possible environment for these players to learn and grow."