Chicago Fire Academy U-15 Boys earn US Youth Soccer finals berth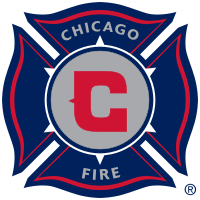 FRISCO, Texas (Via US Youth Soccer) — Since the fall, Under-15 Boys Chicago Fire Academy Raiders (IL) have earned 16 straight wins in competitions leading up to this point at the US Youth Soccer National Championships. But now the side has earned a chance to play in the one game it has been focusing on.
A 2-1 win on Saturday against United FA 01 Premier (GA) helped CFA advance to the Under-15 Boys National Championships final, where it will meet McLean 00 Green (VA) on Sunday in Frisco, Texas.
"It's amazing. This group of kids have worked so hard for an entire year," CFA coach Juan Espinoza said after the matchup between two US Youth Soccer National League division winners. "They have sacrificed so much. They're very focused, and I'm very happy for them. They've done everything we've asked them to do and are being rewarded for it."
+Read: Group standings solidified at US Youth Soccer National Championships
The Raiders' game-winning goal came just minutes after United FA equalized early in the second half, which CFA captain Christian Crespo said helped to thwart any possible momentum the Georgia side could have gained from its goal.
Crespo played a part in his side's winning goal, as he dribbled around the defense and cut a pass back to potent forward Evangelo Spartiaris. The ensuing attempt from Spartiaris deflected off the fingertips of a diving United FA goalkeeper and found the side netting for what proved to be the winning goal.
"It feels really good to get the win because this whole year we have been trying to make it here," Crespo said. "Since we found out about the National Championships, it has been our goal to get here and win it."
The Illinois side came out strong in the first half and controlled the run of play — earning seven corner kicks to United FA's none. Midfielder Josiah Ash caused trouble up and down the left wing, as he generated a few early shots and helped earn his side multiple corner kicks.
On an 11th-minute corner kick, Ash rose up and hit a textbook header low and through traffic to find the back of the net and put his side in front. The Raiders continued to pressure the Georgia side's net, but United FA did well limit the deficit to one goal.
"The competition here is top notch. Sometimes you may see a game end 3-1 or 4-1, but it's not easy," Espinoza said. "Proof of that was today. We had to really work for the game even though it looked like we may have been in control."
United FA hit the Raiders with a quick counter attack to tie the game in the 52nd minute. The Georgia side won the ball just inside its defensive end and worked the ball to Maury Ibarra, who rounded the keeper and slid home the tying goal.
+Read: US Youth Soccer issues discipline for thrown match at Nationals
However, CFA showed composure to get back on the front foot — leading to Spartiaris' game-winner in the 56th minute.
After completing a rare 7-0-0 National League campaign and winning each game en route to the US Youth Soccer Region II Championship, CFA now hopes to complete a dominant season by lifting the National Championship trophy on Saturday.
"When we first started playing National League back in December, our mentality was, 'We're going to compete really hard and give our best,'" Espinoza said. "Game by game, if it's not one kid, it's another kid — there's always a clutch player who has come through for us.
"But at the end of the day, it has been a team effort. To be in this position, one game away, it's an amazing season."