Dix Hills Hurricanes U-16 Boys advance to US Youth Soccer finals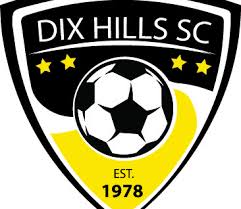 FRISCO, Texas (Via US Youth Soccer) – A late penalty kick pushed Dix Hills Hurricanes (NY-E) through to the US Youth Soccer National Championships final, defeating United FA Premier (GA), 1-0 in the Under-16 Boys semifinal match.
As newcomers to the National Championships, Dix Hills prevented United FA from having a chance to play for their second National Championships title in four total attempts. United FA finished first in their group play bracket with a 2-0-1 record, while Dix Hills took second with a 1-1-1 record. The semifinal game was a familiar matchup as both teams led the 2015-16 National League Red Division. Dix Hills defeated United FA, 1-0 in December 2015 and ultimately won the division.
"It was tough game," Dix Hills head coach Leo Musacchia said. "We've had great competition here especially with United FA. I told our boys to keep the composure of the game, stick to the game plan, and we knew we would have a chance and were able to score."
+Read: Group standings solidified at US Youth Soccer National Championships
Despite a scoreless draw in the first half, United FA dictated the pace for the majority of the half by holding the possession. Both teams earned a few offensive opportunities through set pieces, but organized backlines on each side did not let anything past them.
One close chance occurred when a Dix Hills striker found himself one-on-one with United FA goalkeeper's Jonathan Rushton, but Rushton left his line fast enough to cut off the angle and any chance of a shot on goal.
Going into the second half, Dix Hills attacked at full speed. They nearly gained the lead when Alex Tarach took a touch inside the 18-yard box and through the defenders for an open shot that went inches right of the goal.
Dix Hills continued to pressure, forcing United FA to turn their game up a notch. United FA began to make an offensive push when Zachary Ernst went for a follow-up shot which traveled wide left and just a bit later, Thair Britton drove a powerful shot that headed straight for Dix Hill's goalkeeper Marc Depasquale.
+Read: U.S. U-20 Men's National Team set for New Jersey training camp
In the 75th minute, Dix Hill's Matthew Barresi sent a free kick into the box, resulting in an 18-yard box scramble. Although the ball had already been poked into the net, a foul prior to the goal earned Dix Hills a penalty kick. Midfielder Leo Musacchia stepped up to the mark and earned the game winner with a right-side finish.
"I thought we played well," Musacchia said. "We were very patient, waiting for them and then finished on our opportunity. I was kind of nervous, but I knew I've taken many [penalty kicks] before and just tried to do the same thing. It's really exciting after all these years of preparing, we're finally there."
Coach Musacchia discussed his thoughts on heading into the final match against Loudoun Red (VA), who claimed a 3-1 semifinal victory against OP Green (OH-S).
"There are a lot of good feelings," coach Musacchia said. "We come from a very small club of less than 400 players. We're fighting and playing against this big club with 20,000 kids. For us, it's a great accomplishment. They refuse to go home early even after losing a very tough first game. It's going to be a tough competition, and I'm hoping that we can show all we've been working on for the past three years and come out with the 'w.'"
The Under-16 Boys championship match for the Larry Harmon Cup will take place on Sunday at 8:30 a.m.