Charlotte women's soccer adds ninth member to 2021 recruiting class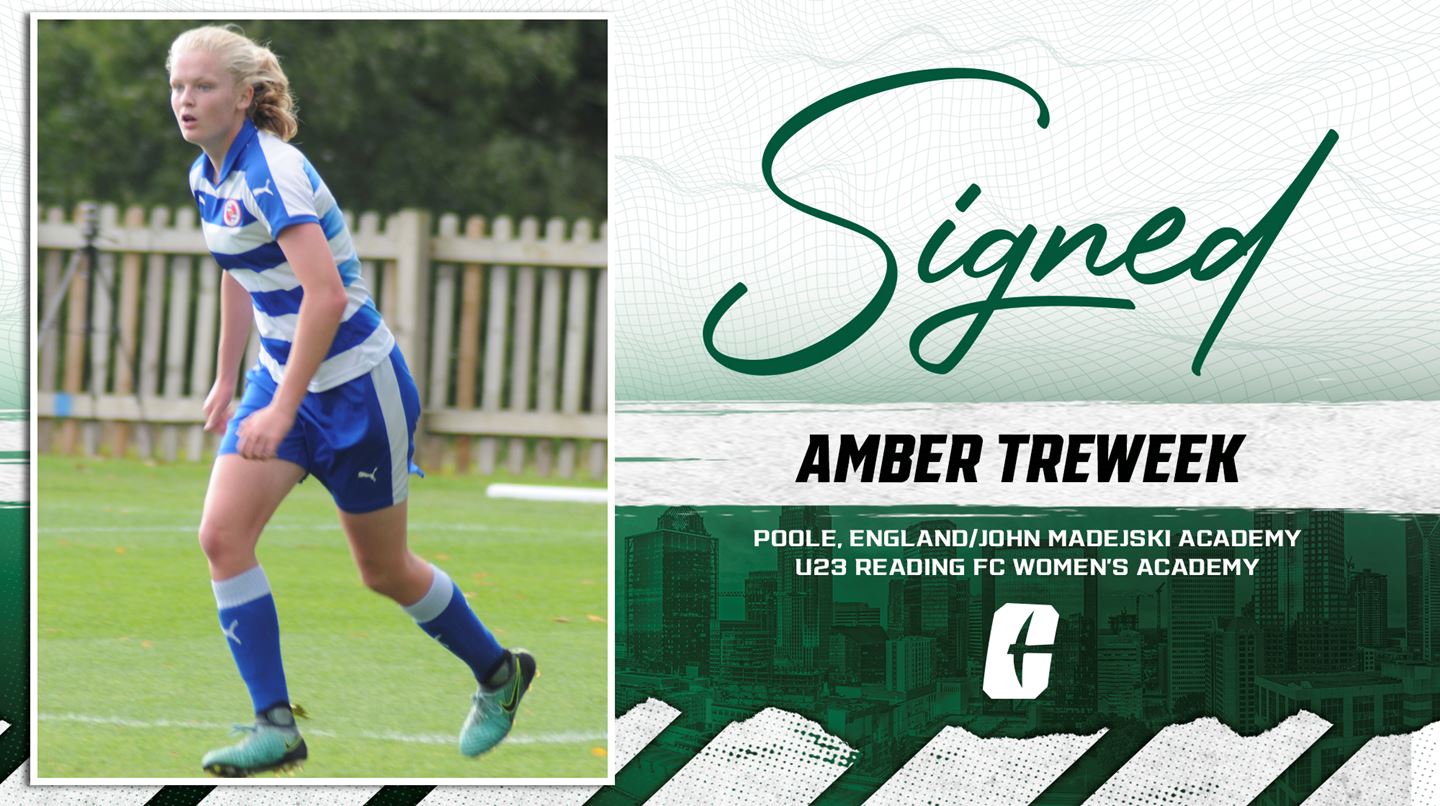 CHARLOTTE, N.C. – Charlotte head women's soccer coach John Cullen has announced the addition of Amber Treweek to his fall signing class for 2021.
Poole's inclusion in the class increases the group to nine newcomers for the fall campaign and she is the lone international signee.
FROM THE COACH
"We're excited to add a high-level player at this stage of the recruitment process," Cullen said. "We graduate three players who could be considered defensive players for our program so it was crucial we added at least another defensive-style player.
"Amber has so many qualities we look for in our players: excellent distribution out of the back, comfort level on the ball, playing soccer at a high level in the club ranks and a great understanding of positioning and covering angles at the back. We are very excited to add Amber to our squad and know she will be a wonderful addition."
PREP CAREER
Treweek hails from Poole, England, where she has spent time at John Madejski Academy and also at LeAF Academy, where she served as a captain on the squad which finished as runner-up in the County Schools Cup. She was a member of the boy's school team which reached the semifinals of the FA Small Schools Cup and earned a runner-up finish in the County Schools Cup.
In 2018-19, she was presented the Female Performance Award and the Principal's Award. A year prior, she was recipient of the Female Elite Soccer Award.
CLUB EXPERIENCE
She has played the last two years with U23 Reading FC Academy in the Women's Super League Academy League. Prior to that, she played for a variety of club programs, including time with the U16 Southampton FC RTC and U15 AFC Bournemouth squads. She also played for the U15 England Schools FA and attended several FA South West Regional Development Programme Camps.
She was voted captain for the U15 England Schools team, which earned a second-place result for the John Reid Trophy and in the Home Nation's Bob Docherty Cup. She's also been a captain with the Reading FC Academy squad and with her Dorset Schools Team, which finished as the runner-up at the South West County Schools Cup. She won the U16 National Futsal Championship.
FULL CLASS
Treweek joins eight others set to don the green and white in the fall, as Macey Bader (Apex, N.C.); Braelynn Francher (Wake Forest, N.C.); Hayden Hord (Waxhaw, N.C.); Ella Joaquin (Matthews, N.C.); Hanna Kimmelman (Greenville, S.C.); Camden Poole (Huntersville, N.C.); Kiara Pralle (Bourbonnais, Ill.) and Kate Rodelli (Carrboro, N.C.) were announced in November 2020.