Capital Fall Classic: Patrick Henry CC offers recruits a back door to Division I
For a college soccer coach, it's a tough and long road on the recruiting trail.
Identifying players is only scratching the surface. What follows is a long road of research, salesmanship, rules compliance, negotiations, relationship management and more.
It's a lot of work with no guarantees that can all be for not if a player doesn't make a grade or simply changes their mind about a school or even playing in college.
With a limited number of Division I soccer programs across the United States, and with a talent pool that increases every day, nothing about recruiting comes easy.
+READ: Capital Fall Classic Boys Weekend kicks off with close competition in group play
But just how different is it for someone who coaches community college soccer and has to completely reshuffle his or her team almost yearly?
Enda Crehan is the head coach of the Patrick Henry Community College men's soccer team, based in Martinsville, Virginia. His team is actually considered a junior college team, and his players stay one to two years.
Crehan recruits and motivates kids to get them into four-year universities and colleges, and his recruitment includes looking internationally for up to four players, the maximum allowed by National Junior College Athletic Association rules. That perspective has brought him a player from as far away as Finland.
"It's a very different place," Crehan told SoccerWire.com as he scouted for talent at the Capital Fall Classic tournament in Richmond, Virginia on Saturday. "You have to have the mindset to be in it. You are dealing with kids.
"I've got a kid going to [Texas-Pan American] to play Division 1 [in 2015, the school's inaugural men's soccer season]. And I have a kid going to [nearby Division III school] Ferrum College. You've got that spectrum of kids you are working with."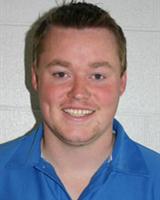 Though the focus for many at CFC is earning Jefferson Cup qualification by winning the top bracket in their age division, it's also a place to get noticed by coaches like Crehan and others, from all levels imaginable.
The player headed south to UTPA is Sami Tiittanen, a consistent double-digit goalscorer and assist machine. With the program spending about $5 million on a new soccer complex, he is the type of player Crehan hopes to continue to bring to Martinsville.
+READ: Jefferson Cup berths on the line at Capital Fall Classic Boys Weekend
But the gems, and the average players, for that matter, don't stay long. Shorter "juco" careers basically mean doing more recruiting, and with more urgency, for Crehan's third-year program.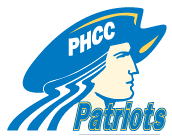 "You've got to invest in your players. Because that kid who is going Division I, and a kid getting All-American, this is what attracts the kids to the program," he explained.
Many kids go the juco route to save money, improve academically, or go use as a stepping stone to get playing time and move forward with their soccer career.
"A lot of my kids want to go play after," Crehan said. "It's almost like college basketball for prep school. You are already getting kids with poor grades. You have to be a dad, a mom. I enjoy it. You get to change kids' futures."