Bundesliga club Eintracht Frankfurt seeking top U.S. youth talent for academy program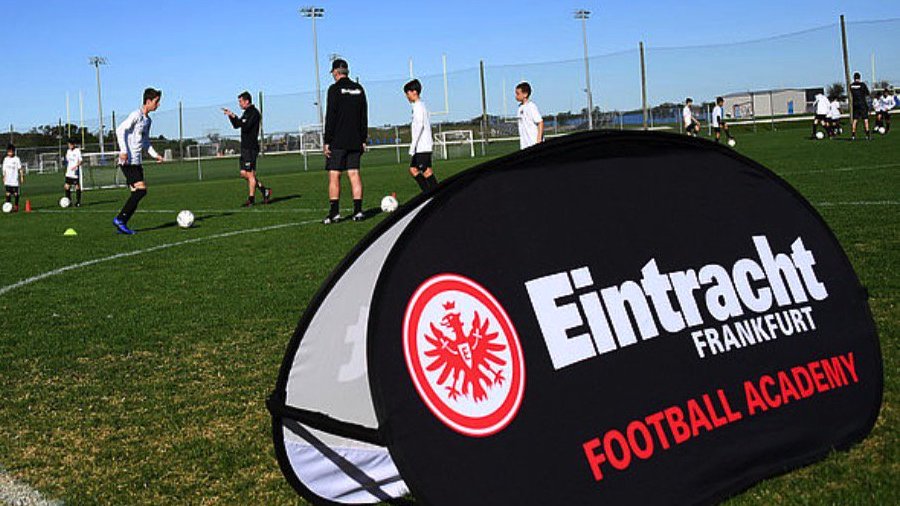 German Bundesliga club Eintracht Frankfurt and America's International Soccer Academy have announced a multi-year partnership.
The international youth soccer alliance will aim to build a bridge between the U.S. and Germany, in the area of identifying and developing top talent. Eintracht Frankfurt and International Soccer Academy's joint initiative will provide an integrated player development program for American youth soccer players.
A nationwide search is launching February 15 to identify exceptionally talented under 17-year-old youth soccer players who will train in Frankfurt, following the same curriculum as the Eintracht Frankfurt academy.
While the global pandemic has undeniably impacted youth soccer in every community, it has not dampened the dreams of young players in America who want to train in Germany, a country which has won the FIFA World Cup four times.
Players will be coached exclusively by Eintracht Frankfurt staff and will wear the official Eintracht training gear and uniform, train on their fields and compete against other Bundesliga academy teams.
The intensity and length of the program also allow coaches to track progress and expose players to top scouts.
"Never before has this opportunity existed," said Eddie Loewen, UEFA A licensed coach and co-founder of International Soccer Academy. "This groundbreaking partnership provides authentic access for America's top young soccer players to be part of the integrated Eintracht Frankfurt academy for a full season and be scouted by Bundesliga clubs."
"Our partnership provides what the American youth soccer market deserves and lacks, real long-term access to a top professional club in Germany — an authentic, intensive and integrated program with Eintracht Frankfurt which follows the same curriculum used to develop their own U17 academy players," said Diane Scavuzzo, editor in chief of SoccerToday and co-founder of International Soccer Academy.
[+READ: AS Roma to launch new youth soccer academy in New York]
"We asked Eintracht Frankfurt to duplicate their academy model as closely as possible — and they asked us to deliver really talented players who have the potential to become pros," Scavuzzo continued.
"Serious youth players deserve this opportunity," said Loewen. "This is about raising the bar in American youth soccer and exceeding expectations."
The 5-year partnership will seek to allow Eintracht to strengthen its impact on global youth development and its options for scouting in the U.S. market.
Dependent on the COVID-19 developments and health regulations in both countries, this initiative starts with tryouts where permitted. Respecting Coronavirus restrictions and safety protocols, players can request virtual tryouts.