Brown University men's soccer unveils 7-player recruiting class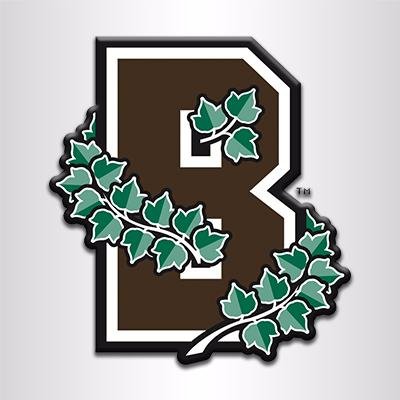 PROVIDENCE, R.I. (Via Brown University) – Friends of Brown Men's Soccer Head Coaching Chair Patrick Laughlin is pleased to announce the addition of seven new student-athletes, set to join the roster in the fall of 2019. Brown's latest incoming class is composed of four defenders, two midfielders and one forward from two countries and four different states.
Michael Chung
Position: Defender
Hometown: Medina, WA
High School: Bellevue High School
Club: Crossfire Premier United States Soccer Development Academy
Led Crossfire Premier to 2017 USSDA Playoffs and 2018 USSDA Playoff Quarterfinals
75-plus starts for Crossfire Premier from 2016 – 2019
2018 Crossfire Premier team ranked 7th National in the USSDA
Coach Laughlin on Chung: Michael comes out of an excellent environment at his academy program. He is a versatile defender who has started as both a center back and a right back for Crossfire. Michael is a tough competitor and a team first guy who we expected to push the returning players this Fall.
Ben Deeley
Position: Midfielder
Hometown: Lake Hood, New Zealand
High School: Auckland Grammar School
Club: Southern United Football Club
U20 New Zealand National Team – Extended Squad
Represented New Zealand in the 2017 U17 FIFA World Cup in India
Captained Auckland Grammar School to national championships
Auckland Secondary School Sportsman of the Year Finalist
Coach Laughlin on Deeley: Ben comes to Brown with a lot of experience. He is currently training with the U 20 National team squad, has played against Brazil in the U 17 World Cup, and captained his high school to the national championship. Ben is a very quick and versatile player who can slot into multiple positions. Looking forward to his arrival on college hill.
Paul Elliott
Position: Midfielder
Hometown: Denver, CO
High School: Denver East High School
Club: Colorado Rapids United States Soccer Development Academy
2019 Boys IMG Top 150 (#103)
11th ranked player in Rocky Mountain and Southwest Region
Called into Multiple United States Youth National Team Camps
Led Colorado Rapids USSDA to 2018 Playoffs
Coach Laughlin on Elliott: Paul is a player we identified early in the recruiting process while competing with his Colorado Rapids team. He is versatile and will bring additional competition to our midfield. Paul is a well-balanced athlete who is an outstanding passer over a variety of distance.
Marcus Gabrielli
Position: Defender
Hometown: Queens, NY
High School: Eleanor Roosevelt High School
Club: Blau Weiss Gottschee United States Soccer Development Academy
USSDA team captain 2016 – 2019
Led BW Gottschee 19s to USSDA 2018 Playoffs
Youngest player to compete in the Viareggio Cup
2018 Trail with Torino FC of Serie A
Coach Laughlin on Gabrielli: Marcus is an intense competitor who is focused on winning his 1v1 battles at center back. He really impressed us at the USSDA playoffs last year going against the top competition in the country. Marcus is a leader who will push himself and his teammates in both training and games.
Zakary Lawal
Position: Defender
Hometown: Placentia, CA
High School: Valencia High School
Club: Orange County Surf ECNL
Club and high school team captain 2016 – 2019
2019 First Team All-Empire League and Most Valuable Player
2017 US Club Soccer National Cup finalist
Also competed at the state level in track and field (triple jump, 100m and 200m)
Coach Laughlin on Lawal: Zak first came to our attention while playing in the Surf Cup. He is a dynamic and athletic defender coming out of an excellent club program. Zak has the mindset and the physical tools to compete right away at the collegiate level.
Owen Schwartz
Position: Defender
Hometown: Mill Valley, CA
High School: Tamalpais High School/ Worcester Academy (PG)
Club: Marin Football Club
Club and high school team captain 2016 – 2019
Three-time USYS Region IV champion
ODP Far West Region and California State Team 2016 – 2018
2018 NEPSAC All-League First Team and Defender of the Year, 2019 New England Soccer Journal Defender of the Year
Coach Laughlin on Schwartz: Owen is a player that continues to impress us with his desire to improve and develop. He has benefited greatly from his PG year at Worcester Academy. Owen has a combination of size, pace and good feet that will be valuable for us in the center of the field. We feel he can play for us as a center back or defensive center midfielder.
Braeden Van Epps
Position: Forward
Hometown: Clifton Park, NY
High School: Christian Brothers Academy
Club: Alleycats Premier
Club and high school team captain
United Soccer Coaches Northeast All-Region and New York Schools All-State Selection 2017 and 2018
ODP East Region and New York State Team 2017 – 2019
Led club and high school teams in goals scored
Coach Laughlin on Van Epps: Brady is an attacking player who is capable of finishing in a variety of ways. Every time we have seen Brady play he has scored goals. He has a quick release on his shot and is dangerous in the box. We look forward to Brady adding to our attacking group this Fall.