Dayton women's soccer team adds two recruits for 2019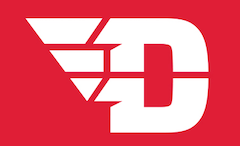 DAYTON – University of Dayton women's soccer head coach Eric Golz added Yaiza Navarro Leon and Jessica Sheldon to the 2019 roster.
Midfielder Yaiza Navarro Leon (Barcelona, Spain / IES Can Puig / R.C.D. Espanyol) Click link for player info
Navarro Leon hails from Barcelona, Spain. The central midfielder played 10 years for IES Can Puig in the Spanish 2nd Division, and also played for club teams R.C.D. Espanyol and F.C. Barcelona. She's been a part of four league titles, won two Catalonia Cups and one U-16 Spanish Championship.
Head Coach Eric Golz Quote: "Yaiza will add a different dimension to our midfield.  She has a fantastic soccer IQ, with a great technical ability to be able to solve pressure and help to improve our possession. She has had a very successful youth career with R.C.D. Espanyol, where she has competed for championships while playing at a very high level.  We are excited to add our first Spaniard to the program, and she will add to a very talented incoming class."
Midfielder Jessica Sheldon (Medina, Ohio / Archbishop Hoban / Internationals ECNL) Click link for player info
Sheldon, a left sided midfielder from Medina, Ohio, was a four-year varsity letter winner for Archbishop Hoban High School. She helped the Knights to a state championship in 2015 and to the regional finals in 2016. A three-time NCL First Team selection, Sheldon scored 28 goals and had 22 assists in her high school career. She is a three-time All-District selection, including first team in 2018. She was coached by Zdravko Popovic and Keri Sarver while playing for the Internationals Soccer Club ECNL team.
Head Coach Eric Golz Quote: "Jessica is a versatile left sided player that can play in multiple lines of play.  She has great pace and technical ability on the ball, while being dangerous in both attacking and defending on the left flank.  She is another youth player that comes with a great pedigree; she has been very well coached, has played at a high level and consistently competed for championships while representing both the Internationals Soccer Club and Hoban High School.  Jessica is a fantastic addition, and we are excited to see what she will do in a Flyer uniform."
Navarro Leon and Sheldon join seven others who signed with the Flyers in December.