Baltimore Union SC appoints Mike Griffith as Boys Director of Coaching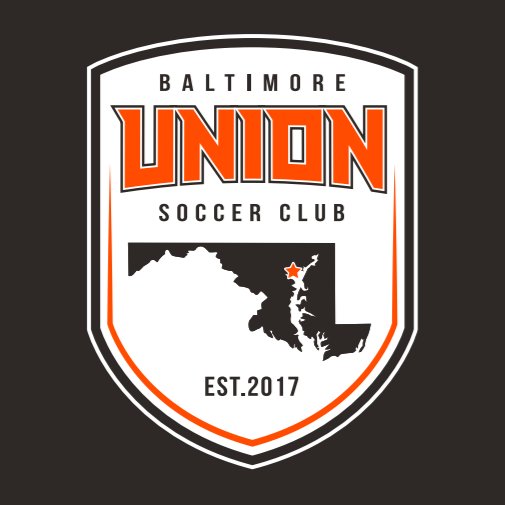 (Via Baltimore Union SC) – President Brad Russ and the Baltimore Union Soccer Club Executive Board have announced the appointment of former UMBC Soccer goalkeeper and current Archbishop Curley assistant coach Mike Griffith as Boys Director of Coaching.
"Mike brings a wealth of playing and coaching experience to this position and our club, he is a USSF licensed coach and has navigated the club soccer scene as a coach for almost 20 years," said Russ. "His ideas and vision for developing tomorrow's soccer stars are exactly what our club needs right now."
+READ: PHWM SC to re-brand as Baltimore Union Soccer Club
As a player, Griffith boasts a decorated prep career where he earned All Metro, All State andBaltimore County Coaches "Players of the Year" honors at Patapsco HS helping the Patriots to the 1995 class 2A State Championship. During Griffith's youth career he featured in goal for some of the top clubs around such as the Greater Harford Storm, SAC Rangers and Olney Internationals. He also spent time with the U19 and U23 Maryland Olympic Development Program teams, competing at the Region One ODP Festival.
In the spring of 1996, Griffith signed a National Letter of Intent to play Division One scholarship soccer at UMBC under legendary Head Coach Pete Caringi. During his four years at UMBC, Griffith saw playing time as a Freshman goalkeeper, captained the 1998 squad and was a member of the 1999 Northeast Conference Championship team that made the school's first ever NCAA Tournament appearance and led the Nation in winning percentage with a 19-1-2 record.
Griffith's playing career was cut short while at UMBC after a serious head injury ended his days on the field. His story and struggle with post-concussion syndrome were featured as a follow up to a Chicago Hope episode focusing on athletes with concussions and was aired on CBS stations across the Country in 1999.
Needing to fill a large void in his life left by a career ending injury, Mike was given what he calls "a break that would in debt him forever" to Coach Caringi. Coach Caringi asked Mike to join the UMBC staff as an undergraduate assistant coach. "I had a very small role, but what I learned in one season under Coach Caringi, Anthony Adams and Sam DeBone you cannot put a price tag on. Three legends of coaching right there."
For the better part of the next two decades, Griffith dedicated his time to developing some of the area's best soccer talent at some of the top clubs in the area such as Soccer Club of Baltimore, SAC, ISA, PHWM (now BUSC) and Baltimore Bays. Many of his former players have earned All County and All State honors at the high school level, All Conference and All American honors in college, and several making it professionally.
In the high school coaching ranks Griffith spent time as an assistant coach at Oakland Mills before taking over as Head Coach at his Alma Mater Patapsco High School in 2007. At Patapsco, Griffith would lead the Patriots to three straight Sectional Finals appearances and a 33 -11 -4 record. In 2010 Griffith was inducted into the Patapsco High School Athletic Hall of Fame for his accomplishments as a player and coach.
Griffith continues to coach in the high school ranks as an Assistant Varsity Coach at MIAA power Archbishop Curley under another Baltimore soccer legend Barry Stitz. The Friars were MIAA regular season champs and fell just short in the MIAA title game this past season to Calvert Hall.
In addition to his role at Curley, Mike currently serves as Co-Director of Intense Soccer Training which was founded in 2001 and features a summer camp as well as Individual Goalkeeper and field player training.
"Mike has a proven track record of developing players and coaching teams at a high level said Russ, and it continues today as coach of the 07 and 06 boy's teams at BUSC. He has completely rebuilt our 06 age group and the 07 team is one of the best in the state."
"We have a lot of talented coaches and players in our both our boys and girls sides here at UNION. My goal is to build upon that success while growing the club in a challenging and ever changing club soccer landscape. We have some big things on the horizon for our coaches, teams and families and I can't wait to see how far we can take things" said Griffith.