Baltimore Celtic builds on success, sends six teams to Region I Championships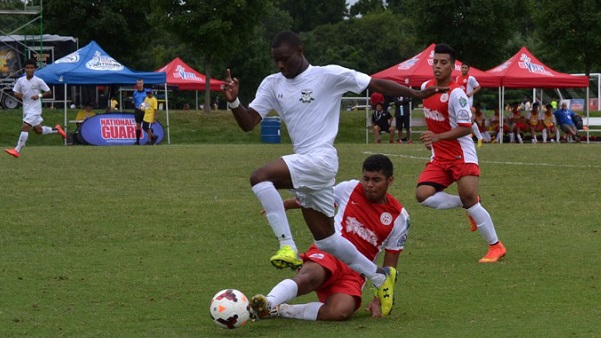 After the U.S. Soccer Development Academy prohibited its players from participating in high-school soccer, several coaches and players decided to break away from Baltimore Bays Chelsea Academy to form Baltimore Celtic Soccer Club in 2013.
Some of the club's younger teams played for Celtic in the spring of that year, said club director of coaching Brandon Quaranta. By the fall season, a boys team represented in each age group, and the club was in full swing.
Nearly two years after its founding, Celtic has made a name for itself at the national level. After winning the national championship in the U-16 division last year, the club will send teams from six age groups to the 2015 US Youth Soccer Region I Championships held June 25 – 30 in Barboursville, West Virginia.
+Read: Virginia, Maryland sending 42 total teams to Region I Championships
"To be two years in and have the quality player pool that we have that is capable of putting six teams into a prestigious regional event, it's amazing," Quaranta said. "It really puts our club on the map and draws some attention to a group that I think has created a great culture, a great environment and is doing things the right way."
Celtic teams in the U-13, U-14 and U-16 divisions qualified for Regionals by winning the Maryland State Cup, while the U-15, U-17 and U-18 squads earned a berth to the championship through their performance in the Region I Champions League.
Quaranta cited the club's talented players, skilled coaching staff and location as reasons for this unique accomplishment.
"The Baltimore and Washington area has been renowned for the players they produce for a really long time," Quaranta said. "We're able to draw players from Northern Virginia and Washington all the way up to the Philly area, and there's just a plethora of good players in that region."
Celtic has paired these high-level players with top-notch coaches from local collegiate powerhouses such as the University of Maryland, Loyola Maryland, and University of Maryland Baltimore County (UMBC). The club also brought in Danny Kelly to coach the U-12 team. Kelly, who played professional soccer from 1991-2006, also coaches the Baltimore Blast, a professional indoor soccer squad.
+Read: Potomac area USSDA U-13/14 National Showcase recap
There is also a centralized location, as the club runs most of its teams out of McDonogh School located in Owings Mills.
"You create a culture with your teams out of a central location, and you got a pretty good recipe from the standpoint of producing good teams," Quaranta said. "It's not brain surgery. Good players, good staff, working hard and trying to get better and staying motivated are how we like to do things."
In addition to having six teams qualify for Region I Championships, teams at the U-14 and U-17 level qualified for U.S. Youth Soccer National Championships after winning USYSA National League in their division. Regardless of their performance in West Virginia, both squads will travel to Tulsa, Oklahoma, for the US Youth Soccer National Championships July 20 – 26.
The U-17 team, with Quaranta as its head coach, topped the USYSA National League Red Division with a 5-1-1 record and is looking to repeat as champions after claiming the national title a year ago in the U-16 division.
"We have no illusions that it's going to be an easy run, but we're going to give it a go, and we feel good about where we are as a team," said Quaranta about attempting to win back-to-back titles. "That team has set the bar for our club and hopefully they can continue to do that."
Whether he's coaching his squad or supporting the other Celtic teams, Quaranta expects to be on the fields from 8 a.m. to 4 p.m. each day during the tournament.
With the club having six teams at the event, that's a commitment Quaranta is forced to make. Still, he said he wouldn't have it any other way.
"It's going to be long, hot days," Quaranta said, "But again, it's a good problem to have, and we wouldn't trade it."