Arizona State signs Jamaican national team defender Jayda Hylton-Pelaia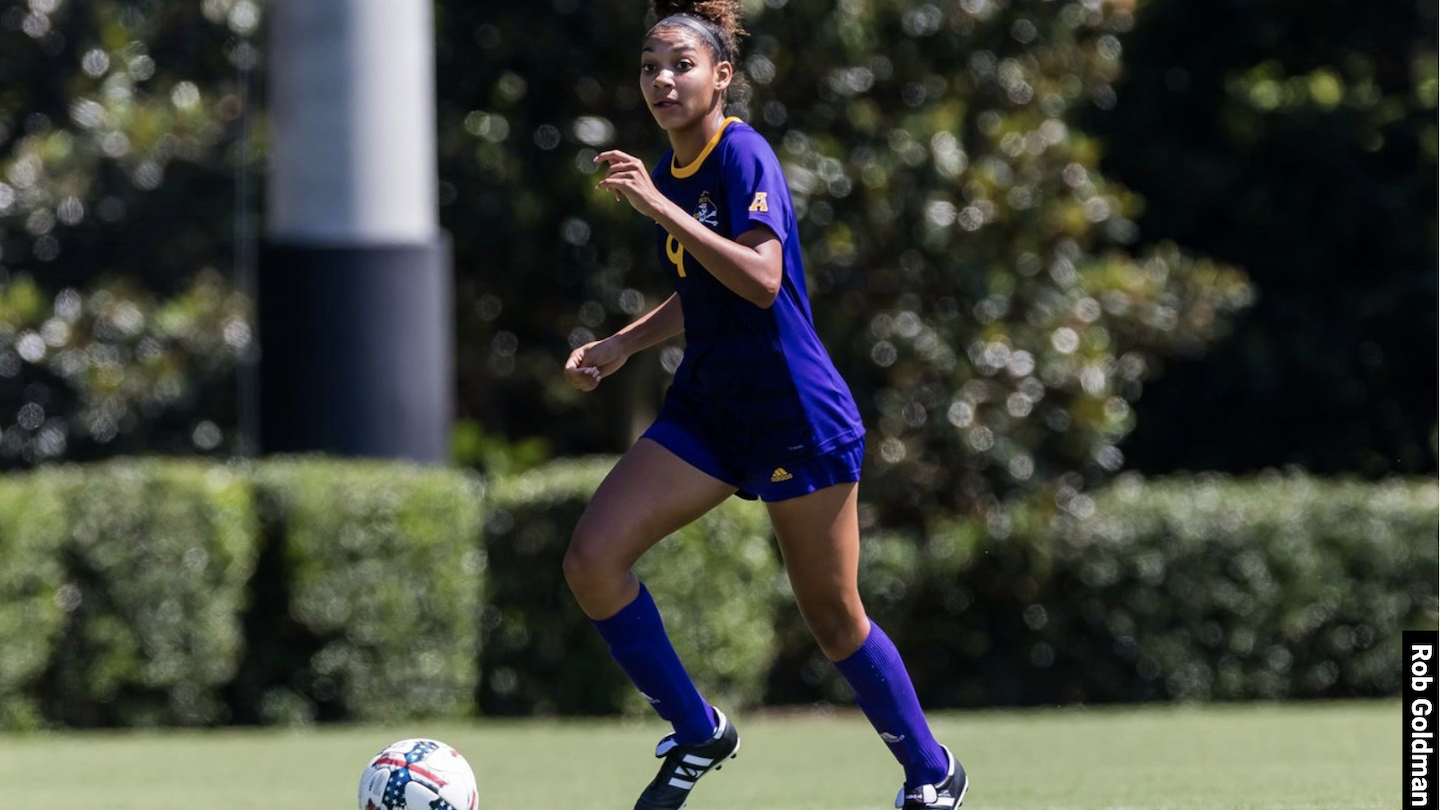 TEMPE, Ariz. – Head coach Graham Winkworth announced the addition of Canadian defender and Jamaica full National Team player Jayda Hylton-Pelaia to the Arizona State soccer program as a graduate transfer for the Fall 2021 season.
"I am delighted that we have been able to add Jayda to our roster for the fall 2021 season," Winkworth said. "Jayda is a graduate transfer which has been a source of great success for us over recent seasons. She comes to us from East Carolina University where she has been coached by a former rival and good friend of mine Jason Hamilton. Under Coach Hamilton's guidance Jayda has flourished and represented Jamaica on their full national team at the Pan Am games."
During her time at ECU, Hylton-Pelaia accumulated many accolades. In her first game as a Pirate, she became the first foreign player in program history to appear in a game. She also received AAC All-Rookie team honors, starting in all 16 games with two shots on goal. Hylton-Pelaia continued to make an impact on the field during her sophomore campaign where she helped lead the defense to five shutouts.
Before suffering an injury in the 2019 season, Hylton-Pelaia had recorded two goals and five assists for the Pirates.
On the international stage, Hylton-Pelaia represented Jamaica at the 2019 Pan Am games in Lima, Peru. She started all four games for the Reggae Girlz and played all 360 minutes as Jamaica finished in seventh place.
"Jayda is a full back that loves to get forward," Winkworth said of the Brampton, Ontario native.  "Her crossing delivery is wonderful and she has the pace to cause opposing teams a lot of problems. She is a solid defender and will add quality, depth and competition to an area of the pitch we have looked to bolster in the off season."
The defender attended St. Augustine Catholic High School in Canada where she was captain and played varsity all four years. She was named female soccer MVP in 2013 and 2015 and helped lead the team to an undefeated season to win the ROPSAA championship.
Hylton-Pelaia will not play during the spring 2021 season, but will join the team in the summer with one year of eligibility left.
"Our team for this fall is really starting to take shape and I am excited for the ladies to join an already talented group," Winkworth added. "We are not done yet and anticipate one or two more new faces to come through the door before the summer is complete. It is a very exciting time for the program."