2014 Capital Fall Classic: Division races still up in the air after Day One of Girls Weekend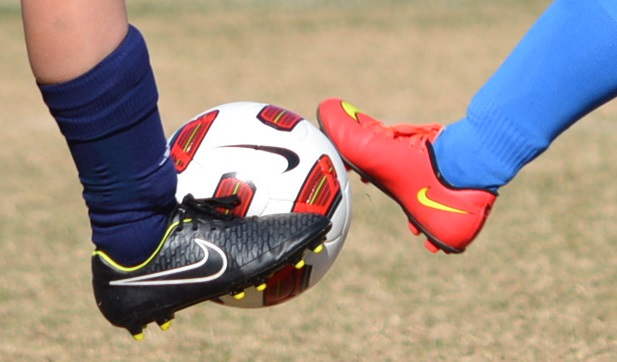 (Via Richmond Strikers) – Each of the 220 U9-U18 teams across the 34 divisions at the 2014 Capital Fall Classic Girls Weekend played two group games on Saturday, setting the stage for an exciting Championship Sunday with most divisions far from being decided.
Eight Premier Division winners will leave the Capital Fall Classic on Sunday with an automatic bid into the 2015 Jefferson Cup. The U10 and U12-U15 Premier Division winners will battle it out at Striker Park for qualification into the prestigious Jeff Cup, while U16-U18 Premier champions will be determined at River City SportsPlex.
River City played host to the college showcase age groups on Saturday as well, adding even more to play for in an already high stakes event with potential college roster spots on the line along with Jefferson Cup berths. Despite cold weather throughout the day, teams played hard and some players even caught the eyes of attending college coaches. Over a dozen schools including regional Division I programs University of Richmond and Old Dominion University, as well as other top Division III programs attended the first day of the tournament, with more expected on Sunday.
"We came to qualify for the Jefferson Cup, but we also came out to be seen," said Churchland FC Fury U18 coach David Jones. "Being here in Richmond, it's a pretty central hub to be seen by college coaches. After our first game, one of our players already got an offer."
Churchland FC Fury came in to the 2014 Capital Fall Classic as returning champs, having won the U16 Premier Division in 2012, their last appearance in the event. The team qualified for the 2013 Jefferson Cup, and returned this year looking to do the same, but lost two close games on Saturday in the highly competitive U18 Premier Division.
Virginia Rush Elite holds a slim lead in Group A of the U18 Premier Division after Saturday's action, finishing the day with a draw and a win. Rush Elite, coached by John Palmer in his first year with the squad, will look to build on their momentum on Championship Sunday.
"One win, it's contagious and it can set off a chain reaction," Palmer said. "We want to come out here and have something to show for how hard we've been training the last four months. We've come a long way since the beginning of the season and our first tournament out at PWSI (Toys For Tots)."
Virginia Rush Elite will face Stafford Revolution on Sunday morning in a de facto semifinal match. The winner of that game (River City SportsPlex Field 8 -12:20 p.m.) will face the winner of Group B, which will come down to Central Virginia United White and FC Richmond Mystx 96, in the division final.
In the U17 Premier Division, West Virginia Chaos 97 has taken Group A by storm, going 2-0-0 and scoring 15 goals while allowing just one. The team traveled five hours to Richmond to face some quality competition, and earn themselves a coveted bid into Jefferson Cup.
"With these girls being close to college age, one of my biggest priorities is making sure they get seen, and Jefferson Cup is obviously a great place for that," said Chaos 97 coach Nicolette Bell, who has about seven players already in talks with colleges, and others still undecided or seeking offers.
Richmond Kickers Elite and FC Virginia United 97 are set to square off on Sunday morning (River City Field 1 – 9 a.m.) to decide Group B of the U17 Premier Division. The winner will meet West Virginia Chaos on Sunday with Jeff Cup qualification on the line.
Vienna Thunder Gold and SYC Stampede are the group leaders in the U16 Premier Division, but both teams will need to have positive results in their final group matches on Sunday morning in order to make the final (River City Field 5 – 3:40 p.m.)