When a coach's time is up: Behind the scenes of Sigi Schmid's Seattle exit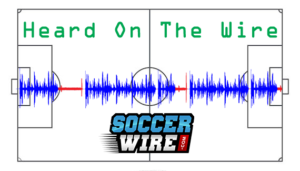 A U.S. soccer coaching icon exited the limelight – for now – on Tuesday, as the struggling Seattle Sounders parted company with the only head coach they've ever had via an out-of-the-blue press release.
Siegfried Schmid, better known to American soccer simply as "Sigi" for the past three decades or so, has worked at or near the sport's highest reaches in this country longer than most of his players have been alive. He's spotted talent and built effective teams from the youth, high-school and collegiate levels all the way up to youth international and professional environments, and has the trophies to show for it.
+READ: Sounders, Sigi Schmid part ways after eight-year run
So Schmid deserves every bit of the respect and admiration that has been shown to him, both by the general public today and over the past couple of seasons by a Sounders organization that has been slowly going stir-crazy as its ambition steadily outgrows its achievements, even as outstanding as the latter have been both on and off the field since their 2009 arrival in MLS.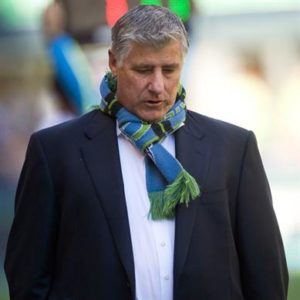 But Tuesday's news really wasn't a surprise, given that his team, one intended to be an all-conquering battleship, has taken on the look of a flaming Norse funeral craft in his eighth year in charge.
The Sounders currently sit in second-to-last place in the MLS Western Conference, with 20 points from 20 games and 10 points between them and the Vancouver Whitecaps in sixth, the last playoff spot. And by more than one account, the locker room in Seattle has grown toxic in 2016, highlighting the increasingly complex working environment facing MLS coaches as the league matures.
How toxic? A roster with no shortage of proven winners and battle-tested characters has been beset by infighting, with sources telling SoccerWire.com that more than one veteran player, on more than one occasion, has recently walked out of practice in mid-session, frustrated to breaking point with "the attitudes and the bullsh**t" among the squad and staff.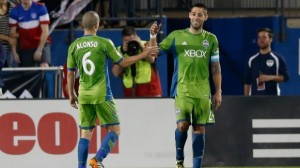 Star striker Clint Dempsey appears to be at or near the center of the storm. Dempsey marked a milestone in the Sounders' dizzying rise from MLS expansion project to aspiring superclub when he arrived from Tottenham Hotspur, amid great mystery, shock and anticipation, as a Designated Player signing in 2013. The U.S. Men's National Team veteran will be remembered as an all-time icon no matter what happens in the final years of his club career, but it's far from certain what uniform he'll even be wearing after next season.
Dempsey is approaching the final year of his contract and fell out with Schmid some time ago. One source said that Dempsey has made clear that he's eyeing the exit – which, depending on your perspective, means that Dempsey could be reinvigorated by Tuesday's news, or that his mind may well have already drifted elsewhere.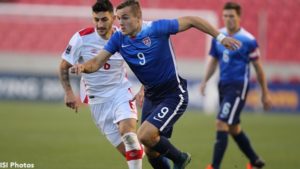 Can "Deuce" be convinced to end his career in Seattle's luminous Rave Green? Does it still make sense to build the team around him? Can those two concerns be reconciled? Why hasn't he struck up a stronger strike partnership with USMNT teammate and much-hyped rookie Jordan Morris? And just what will pricey new arrival Nicolas Lodeiro, the Uruguayan playmaker from Boca Juniors set to sign as the Sounders' newest DP any day now, bring to the chemistry mix?
The Sounders organization has been the envy of MLS for most of its time in the league, packing record-shattering crowds into CenturyLink Field, carving out an admirable footprint of relevance in its market and nudging the entire league's ambitions and expectations upward.
Schmid played a large role in that. He was a beacon of sensibility and stability from the get-go, leading the team into the MLS playoffs every single season, bringing home U.S. Open Cup trophies more often than not and pushing as hard as any U.S. or Canadian team for elusive success in the CONCACAF Champions League.
+READ: Sounders FC announce 10-year extension to stay at CenturyLink Field
He's never been known as a particularly innovative tactician, preferring to keep it simple and organized in the back and feature attacking talent capable of working independently. It must be said, though, that as Seattle's spending has grown in recent years, he's had to "herd cats" and massage egos to an extent that few other U.S. managers face.
But lately he's cut a haggard, worn figure on the touchline, providing little sign that a turnabout was in the works as the Sounders stagnated. Club insiders seemed certain that Schmid's towering role in the organization's history would ensure one last chance until the end of this season, or at the very least a quieter, more graceful departure come winter. But Sunday's meek 3-0 capitulation to Sporting Kansas City in stifling Midwestern afternoon heat looked like the last straw at the time, and so it has proven to be.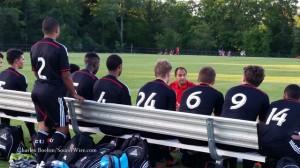 From youth to professional level, the coaching craft as we know it in this country is evolving fast. Complexity and expectations are surging upwards, and it's unclear whether the soccer community can churn out (and offer meaningful careers to) quality coaches at the rate required to lead the next step forward in the game's collective progression.
Sigi Schmid may yet recharge his batteries and return to glory the way his old friend and rival Bruce Arena did. But for now, he's a case study in the shrinking margins of error at the top.
College Recruiting Commitment Tracker