Virginia State Cup: VYS Strikers U-17 girls make for unlikely semifinalists

When you're ranked 22nd, you're not supposed to knock off the No. 11 ranked team, then the No. 6 seed, then the No. 3 seed.
But no one told the Vienna Youth Soccer (VYS) Strikers Red, who have managed to do just that on their run to the Final Four in the Under-17 Girls bracket of Virginia State Cup competition.
After delivering a sound 3-0 thrashing to the ASC Wolves in the first round, the Strikers dug deeper than even they thought they could in an exciting overtime win over Loudoun 97 Red, coming back from a 0-1 deficit at halftime. In quarterfinal action, they shocked the 3rd -seeded SYC team by again scoring a pair of second-half goals to come out on top 2-1.
+ READ: Virginia State Cup weekend wrap: Upsets, Cinderellas galore among U-16, U-17 girls
This improbable run through the ranks has earned the Strikers the "Cinderella" label, but their coach Gerardo Ramirez doesn't see it that way.
"I've always believed in them," Ramirez said in a recent conversation with SoccerWire.com. "I am not surprised at all about how well they are playing."
And he should know, having started with the Strikers way back when they were three teams of U-12s, then taking the first team (Red) at U-14 level.
It was a very tough decision to step down as coach of his U-16 team, but he felt it was time to hand them over to another leader. This is the approach used throughout the Vienna club to expose players to different coaching approaches and styles.
But that year, last year, is where the Cinderella story really begins: Strikers Red finished 7th of 7 teams in WAGS U-16 Division 2 play last spring. Predictably, several key players who wished to focus on college recruitment left for other teams; the Strikers' future together looked grim. The remaining members, most of whom played high school ball, also had a diversity of interests, soccer only one among them.
"This team is more about balance," says one team parent. "Most girls are involved in other sports and several other activities: choir, orchestra, theater, service organizations, Best Buddies, Top Soccer, to name just a few."
But balance doesn't earn you championships; it makes you middle of the road.
Instead of disbanding, they re-upped when Coach Gerardo agreed to return to the helm, despite a frenetic schedule as assistant technical director of the U11-U14s at VYS and commitments as an ODP coach at the district and state levels.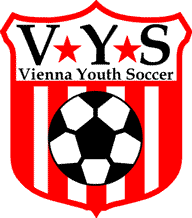 "Coach Gerardo is strict and holds us to high standards because he knows what we are capable of and how to train us to our fullest potential," says defender Julia Walker.
The Striker ladies rallied around him and for each other.
"I think Coach Gerardo returning to coach has been an integral part of our success," says Julia's sister Madeline. "We all have a very high level of respect for him; we're able to joke around with him, but we know when he means business. Gerardo is a great coach because he's balanced; he places a lot of emphasis on being technically clean, and playing possession, but he also knows when we need to work on speed of play, and the physicality of the game."
The team also added four quality players to their depleted roster. One, Kiersten Pels, travels from Bethesda to the team she first learned about from her classmate at Georgetown Visitation. She brings with her the experience of two Maryland State Cup championships earned with the MSC Coyotes.
"I was looking for a new team with a good coach and good group of girls and I found it with the Strikers," says Pels. "The Strikers have done nothing but work and work and we deserve this shot at winning, and I believe we can do it. I am nothing but confident in my new teammates."
Still, from the Division 2 basement to semifinals of State Cup takes more than an experienced coach and a few roster spots. I asked coach and players what's different about them this season.
"The unity, bond, and friendship between these girls is simply amazing, " Coach Ramirez says. "Most of them have known each other for years; they've grown together on and off the field. Their love for the game is evident, palpable; we all feed off each other. The team has gone through some difficult times, but their desire to stay together is what keeps us going."
Team manager Pat Dirkse even speculates that the threat of folding may have ignited the team.
"The girls are playing with a passion in which they seem to sense the end of the Strikers era is coming relatively soon," said Dirkse. "We hope to complete another two seasons after this, but nothing is guaranteed at this age." 
+ READ: Find more Va. State Cup coverage here
No question: They're making the most of the opportunity, and way more than anyone would have predicted or even imagined.
It must be said that the ranks of the Virginia Girls State Cup competition appear to have been thinned by the success of  the ECNL taking high-level teams and high-level talent out of the tournament. The Strikers have experienced this firsthand, but it's come with a silver lining and some would say it has come with matching glass slippers.
The players know theirs is a Cinderella story, but they believe they belong at the ball.
"Our team is tight-knit, with positive energy during games and practices. We connect with one another and play technically as a team," says one player. "It's our team that has won these games; no one individual has done it for us. We don't have one star player who scores all the goals, or makes all the saves. When we are a synchronized unit we have success."
Madeline Walker thinks the difference this year has been their ability to capitalize on scoring opportunities. They've been the second half team that finishes strong.
"I think we've done much more than upset highly ranked teams," says Madeline, "We've created a home and a family for ourselves and each other. Nothing can beat the feeling of complete satisfaction we felt when we walked off that field [after their cup quarterfinal win]."
Both Coach Gerardo and assistant coach Linda McDonald, a well-decorated youth and collegiate player who Ramirez wisely brought in to support and inspire the girls, agree.
"I continue to tell them that they are better than they think they are … and to believe in themselves," McDonald shares by email. "And wow, are they showing everyone!"
+ READ: Virginia Beach's Alani Johnson finds her feet at high-flying Va. Tech
Coach Gerardo beams with pride in these players who, he says, deserve all the credit.
"Strikers have taken their game to the next level, understanding how to control different moments and situations during the course of the match," he said. "Watching them be so composed, confident and mature on the field is very rewarding as a coach."
So, how does a coach prepare a team that's such an underdog?
"I haven't mentioned the words Cinderella or underdog to them," he insists. "We've gone into every game with the same approach, which is to focus on imposing our style of play, effort, intensity, and ability to adjust and read the game. If we do well in these areas, we will always give ourselves a chance."
Coach Gerardo's reaction to the big win over SYC: "Amazing game last night!! Memorable and we are going for more!"
On Nov. 1 VYS Strikers Red will indeed go for more as they meet the tournament's seventh-ranked McLean Green team, a game which team captain Megan Kenny calls absolutely winnable.
Folks, it ain't midnight yet.
College Recruiting Commitment Tracker