Is USA-Ghana game evidence of a soccer tipping point?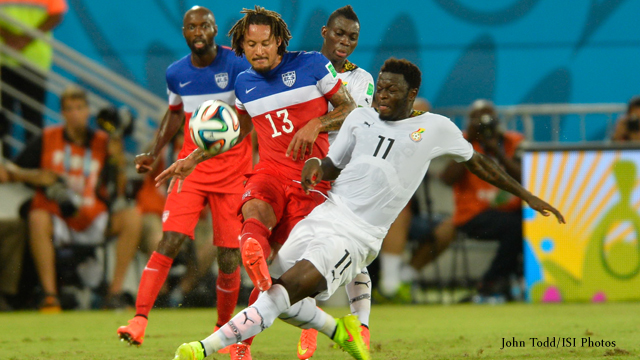 By Elizabeth Eckhart | @ElizEckhart
As the seconds ticked down toward kickoff before the Ghana vs. USA Group G match Monday evening, excitement was palpable across a nation where for too long, the perception has been that soccer isn't that interesting, instead representing "that thing you drop your daughter off at and leave," as comedian John Oliver memorably put it a few weeks ago.
But this time, Americans seemed invested in the hunger for revenge against a team that had dispatched them from two straight World Cups – first in 2006 in group play (ending a dismal US showing all around), then again in 2010 from the knockout stages.
[ +READ: Are USMNT ready for the jungle…and Cristiano Ronaldo?]
On Monday night across the country, fans piled into bars, living rooms, and public viewing parties to show their support for Jurgen Klinsmann's newly revamped US team. What with Klinsmann's controversial decisions heading into this first game, from cutting Landon Donovan to blithely dismissing the US chances of doing anything much at all in Brazil, fans were eager to see if the coach's radical decisions would pay off against Ghana – or if history would repeat itself yet again in demoralizing fashion.
US fans were even more eager than even perhaps the United States Soccer Federation expected, as it turns out. With US Soccer's headquarters located in Chicago, Illinois, it wasn't surprising that the team would sponsor massive viewing parties in Chicago's Grant Park – but what was perhaps unexpected was the thousands and thousands of fans that packed the field to watch the 19-by-33 foot screen as the US lined up against the confident Ghanaian side. In fact fans began arriving in Grant Park as early as 10am, hours before the 5 p.m., kick off in order to ensure their spot and engage in their own friendly pickup games.
Chicago wasn't the only area to see viewership explode for the game, nor is it the only area where support for soccer has risen dramatically. In fact, behind American football, soccer is now the second-most popular sport in the 12-24 age group. In Brazil, the US brought the most fans out of any other country directly to the World Cup, and is also expected to be the second-biggest overseas television audience after Germany.
A thrilling result for the US team ensued, of course, and the elation and ecstasy were palpable from sea to shining sea; heading into this Sunday's match against injury and red-card depleted Portugal, confidence has seemingly never been higher for both the US team's chances to advance, and for the future of soccer in the United States in general. Has the sport that's a near-religion in every part of the world but here finally taken its rightful place as an American Pastime?
A mere glance across the social media boards these past few days is perhaps one of the most telling signs of soccer's increasing popularity. Leading up to the USA-Ghana game, for instance, nearly 100 thousand people tweeted or posted their opinions about the match on social media. During the match, news like Clint Dempsey's goal – the fifth fastest in World Cup history, if you somehow haven't heard – elicited over 500 thousand tweets alone from the 16 million watchers that were tuned in (more than any hockey game ever).
Clint Dempsey's goal 29 seconds into the match against Ghana was the 5th-fastest goal in World Cup history

— ESPN Stats & Info (@ESPNStatsInfo) June 17, 2014
Soccer's increasing popularity could be partially due to star support. Famous English player David Beckham is a US celebrity in his own right, and has done much to popularize the game, even supporting the growth of Major League Soccer (which has grown from 10 to 19 teams in the past decade) by looking to purchase an expansion team in Miami. The same star power can be found in Spanish player Cristiano Ronaldo, who's followed Beckham's lead by maintaining a high profile, allowing his brand to be used for commercials, magazines, and more.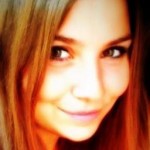 Guest Blogger Bio: Elizabeth Eckhart is a Chicago born and bred sports and entertainment writer who currently works for DirecTV (where all 64  World Cup matches are being broadcast live and in high definition). She can be followed on twitter at @ElizEckhart.
College Recruiting Commitment Tracker