The business, and politics, of US Youth Soccer regional tournaments
The comments are still rolling in on our expertly reported piece about former Region I Director Bob Palmeiro's resignation (and some of the reasons behind it). Most of the discussion directly addresses the oddity with which the nation's biggest US Youth Soccer region chooses field venues for its championship finals, and justly so.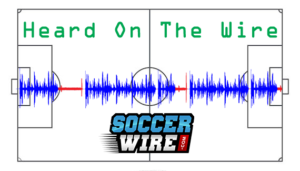 For years the Region I Championships have been staged at fields some dairy cows wouldn't let their calves run on for fear of turning an ankle. I keep picturing the Chewbacca defense from that famous episode of "South Park"…It just does not make sense.
Here's hoping newly-elected director Natalie Schwoeble can bring some sanity to the situation and put the quality of the soccer first on the criteria list. If she and other regions don't this, it will just continue to be like pouring gasoline on a fire — when that fire is the rise of US Club Soccer's NPL series, the Elite Clubs National League and the steady exodus of top USYS boys talent to the U.S. Soccer Development Academy.
+READ: SoccerWire Q&A: US Youth Soccer's John Sutter on his organization's need to evolve
It's just too easy for coaches in those "other" organizations to use the "lack of quality fields at regionals" as proof the people who run those regions care more about politics and income than about their elite players – and I completely agree.
All efforts now should be on ensuring the fields in Barboursville are ready this time (unlike in 2009 and '10, when they literally converted agricultural fields, and ended up needing U.S. Army Apache helicopters to help dry the fields).
If US Youth Soccer and it's regions don't figure out how to serve the elite players and teams at every level – not just the perfectly executed 2014 National Championships – they'll continue to find more competition for player registrations much further down the pyramid… and not even a Johnnie Cochran animation will be able to save them.
* * * * *
It does look like some change is afoot. We heard during the Region I AGM in Maryland back in July that the structure of their regional leagues would be updated, and recently the following was posted on the Region I website under the headline "Reinventing Regional League Play"…
"In recent weeks, the region has been collecting ideas and opinions in regards to the redesign of the regional leagues. On August 23, 2014, the states will be meeting in Philadelphia, PA to finalize the structure and operation of the regional leagues. We hope to have the guidelines and policies posted on this website by September 1, 2014."
No word on what changes those might be, but given the rise of so many US Club Soccer regional leagues in recent years, don't be surprised if the leagues are opened up to more teams, play a longer schedule, and even start holding their own event weekends (or combining play with existing showcase events).
Final thoughts on this topic…as we were researching our coverage of this year's national finals at the Maryland SoccerPlex (decidedly NOT a dairy cow pasture), we found a reminder of how difficult it can be to either come up with an accurate "estimated economic impact" number for a one-off event like a regional championship. Apparently the Region III finals in Louisiana were expected to generate more than $18 million for the Baton Rouge economy.
Did it? The article claimed 3,700 players with an estimated 12,000 spectators and 11,500 hotel room nights. If this is supposed to be a "direct" economic impact, then they are saying each attending player and visitor would be spending $1,146.49.
+ READ: Field of 160 teams announced for 2014-15 US Youth Soccer National League
Surely they don't mean "direct" economic impact though, which measures money spent locally only the initial time. Rather, these event-focused press releases use an "estimated economic impact" number, which is nearly impossible to nail down as accurate — and this is most certainly the point.
I won't get into details here, but some pretty small changes in direct spending estimates and the "multiplier effect" formula used to track re-spending of those initial dollars within the same locale, can dramatically skew numbers… like the $18 million a single soccer tournament supposedly poured into the Baton Rouge economy.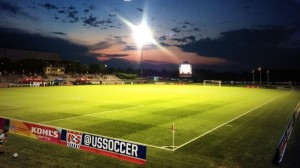 By contrast, a recent study published by the Maryland Soccer Foundation (the group which manages the Maryland SoccerPlex, conducted by Dr. Lisa Delpy Neirotti of GW University, actually surveyed over 1,100 attendees at three major tournaments held at the 'Plex. Each person surveyed first confirmed they had traveled more than 50 miles from home to attend, and the study only measured "direct" spending by those attendees.
You can read the study in full here, but in short, it determined that an estimated 51,596 people who traveled at least 50 miles to attend an outdoor sports tournament DIRECTLY spent nearly $13.9 million. An impressive $269.40 per person, but a far cry from $1,146.49 in Baton Rouge (where you don't need Milton Friedman to tell you consumer goods prices and taxes are considerably less than in Montgomery County, Maryland).
Some other economic impact claims for comparison:
2009 and 2010 US Youth Soccer Region I Championships in Barboursville, West Virginia – $12.5 million estimated each year for 4,500 players each year consuming 11,000 hotel nights.
2012 average ECNL National Showcase Event – $3-4 million for approx 3,500 players and 3,000 hotel nights
2013 US Youth Soccer Region IV Championships in Honolulu, Hawaii (yes, they went there…) – $10 million for 20,000 visitors
College Recruiting Commitment Tracker