Study: Youth athletic success poor indicator of adult athletic success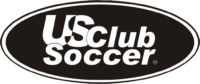 (Via US Club Soccer) – Success as a youth athlete does not necessarily mean that athlete is headed for success as an adult, a study delivered at the 2016 Youth Athlete Development Conference revealed.
"Junior success is a poor indicator of long-term senior success," said Dr. Arne Güllich, who is the Head of Department of Sport Science and Director of the Institute of Applied Sport Science at Kaiserslautern University of Technology. "Their success at the age of 10 had a zero correlation with their success as a senior. Same was true with their success at 11-14, 15-18. We have a zero correlation."
Güllich shared his extensive research results with 200 physical education teachers, coaches and sports administrators at the conference.
The efficacy of early TID programs in sport | Prof. Dr. Arne Gullich | #nysiTALKS

"That means, those who were better at a young age were not those who were better at an older age," Güllich said. "This also applies to different types of sports – CGS sports (where performances are measured in centimetres, grams and seconds), games sports, combat sports, artistic composition sports. The results are all the same across all different types of sports."
Read the entire article here.
College Recruiting Commitment Tracker