Olympic failure another red flag: US players still too green on global scene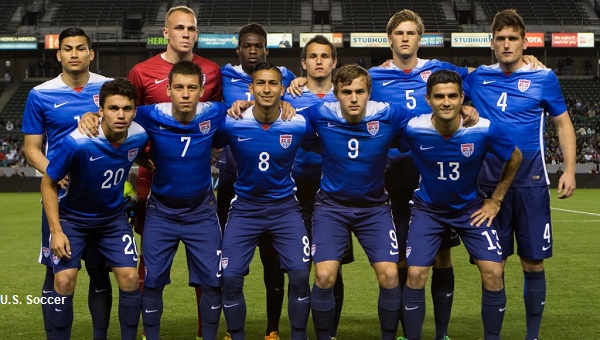 Picardia.
That's the Colombian word for it; in Brazil, they sometimes use the term malandragem, and many other cultures around the world have their own slang term for it. It can be difficult to find agreement on a one-word translation into English, but "street smarts" or "cunning" are decent approximations.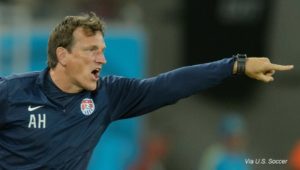 Many of us recognize it as a useful tool for negotiating the complexities of daily life, and it's a concept that is dyed into the wool of most established soccer cultures, particularly in Latin America. Yet on the field it remains distasteful, even outrageous, to most US and Canadian players and fans – and those two countries' national teams continue to suffer dearly for that enduring naivete.
There was plenty of picardia on display at Toyota Stadium in Frisco, Texas on Tuesday night as Colombia's Under-23 squad outplayed, out-fought and out-thought their US counterparts in a 2-1 win (and 3-2 aggregate triumph) that earned them the final spot in the Olympic soccer tournament in Rio de Janeiro this summer.
Based on the 180 minutes of action over the playoff series' two legs, most any impartial observer would concede that Colombia were deserving victors. The junior Cafeteros showcased the high levels of technique, movement, fluidity and athleticism that have made Colombian players some of the most sought-after in the world, pushing Andi Herzog's US squad onto the back foot for long periods both at home and away.

USA 1-2 Colombia HD – All Goals and Highlights… by football-goals-live
So the North Americans came up looking outgunned in the end. Yet what's perhaps even more frustrating from the US U-23s' point of view was just how badly they lost the accompanying mental battle, thus abdicating any hopes of navigating past a technically superior opponent. The young Yanks simply had no answer for Colombia's cunning, and were embarrassingly exposed when they tried to get away with a few tricks of their own.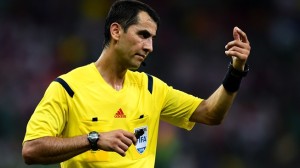 Is this an endorsement of organized cheating? Hardly. Tactics like those used by the Colombian U-23s are a form of emotional intelligence that rarely has to be taught explicitly, but rather takes root organically in soccer-mad cultures. It's infuriating to watch, and even more so to play against, and yet Herzog is just the latest in a long line of US coaches unable to adequately fortify his players against it.
The first sign appeared when Cafeteros defender Deiver Machado clattering a knee and elbow into Desevio Payne with a crude challenge 21 minutes into the game. A few of Payne's teammates ran to his defense, but so did Machado's, and overmatched Uzbek referee Ravshan Irmatov produced only a yellow card.
Colombia proceeded to brazenly outfox both Irmatov and the US, repeatedly making sly grabs, pokes and kicks both on and off the ball – enough to disrupt the Yanks, but rarely drawing the ref's lasting ire. Conversely, the visitors hit the deck in pantomimed pain at every opportunity, embellishing contact and lobbying Irmatov. In the process, they seized control of the match's tempo, driving the play when in possession, then gumming up the works whenever the US tried to build any rhythm.
Their frustrations building rapidly, the US belatedly tried to match wits. Kellyn Acosta stomped on Roger Martinez's foot during a stoppage in play….
Kellyn Acosta, naughty. https://t.co/cxKljWW66r

— Total MLS (@TotalMLS) March 30, 2016
And Tim Parker courted disaster in the 52nd minute when he stomped on Cristian Borja after fouling the striker deep in the corner of the field, far from danger. The Vancouver Whitecaps center back was highly lucky to see only a yellow card on that occasion, yet even then, his US teammates did not heed the warning encapsulated in that letoff.
Luis Gil, the goalscoring hero of Friday's 1-1 first-leg draw in Barranquilla, entered the fray some 15 minutes later, and the Colombians soon had their mark. Martinez had just scored Colombia's crucial second away goal and with the US needing two more of their own as a result, Gil's sense of urgency was palpable as he came on.
Was Gil carrying some level of emotional upheaval from losing his starting spot from the first leg? Quite possibly. Whatever the cause, he was baited into a yellow card barely five minutes after entering the field, caught giving Helibelton Palacios a small kick after the defender draped himself all over Gil as the American shielded the ball out for a throw-in…
Rest assured that Gil's overreaction was quickly spotted and noted by everyone wearing gold jerseys.
A few minutes later when Wilmar Barrios fouled Gil, he craftily laced his hands with Gil's as he did so, giving Irmatov the impression that Gil was lashing out at Barrios when he was simply trying to extricate himself from the contact in frustration. Barrios tumbled to the turf theatrically, Irmatov brandished a second yellow in the protesting Gil's direction and the US' flickering Olympic hopes were extinguished.
As Gil departed the pitch, the TV cameras caught Barrios sneaking a small grin towards his teammates on the Colombia bench. Did Irmatov mean to punish Gil for lashing out, or for forcefully expressing his frustration to the ref? No matter: The US had been lured into a streetfight for which they were woefully unprepared, and were duly exploited.
This is why picardia persists in this game. Whether you see it as sensible gamesmanship or deceitful dirty tricks, it helps win games. Not only had Los Cafeteros successfully dictated the terms of engagement, they did so in a way that knocked Gil and his team off their stride, herding them into a reactive posture. The Colombians were probably good enough to win on playing ability alone, but left nothing to chance in search of a result they had to have.
This has happened to US teams before, and it will happen again, as long as American soccer culture refuses to acknowledge the central place gamesmanship occupies in international play. Were Herzog and his players really surprised to encounter it? What was their plan for overcoming it?
To be fair, even a cannier approach from the US U-23s might not have been enough to overcome the odds this time. We'll never know for sure, however, because they effectively conceded defeat in a crucial department of the game before a ball had been kicked.
College Recruiting Commitment Tracker