Money, Merritt, Morgan and the NWSL playoffs
The NWSL regular season wraps up this weekend, and Wednesday's two games made the playoff picture much more clear.
And by clear, I mean let's be CLEAR that every league executive and every owner not named Arnim Whisler (of the Chicago Red Stars) or Bill Lynch (Washington Spirit) are likely mumbling "Oh s**t" over and over again to themselves at the sudden reality that the Portland Thorns could actually not make the playoffs.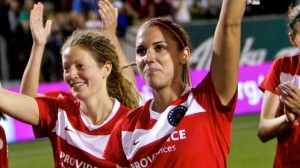 Why? The crowd magnet that is Alex Morgan…and the potential of a championship final hosted at the amazing Providence Park cauldron…in other words: "attendance," and its companion, "money."
+ READ: Final fight: Race for NWSL's final playoff spots headed down to the wire
Last year's inaugural NWSL champions, the Thorns pack 'em in at their own home venue, and almost always draw bumper crowds on the road, too, thanks to their beloved forward and U.S. Women's National Team star. And they were also the only club to turn a profit in year one, so much so that they shared a chunk of it with their fellow NWSL members – though owner Merritt Paulson declined to publicly state just how much.
Though the odds of Portland hosting their own playoff game went out the window weeks ago, Wednesday night's 2-0 win by Chicago over the long-adrift Boston Breakers leapfrogged the Red Stars over the Thorns in the standings into fourth place – the final playoff spot.
Now, in the final round of the season this weekend, Washington and Chicago play must-win games against Sky Blue FC and Western New York, respectively…both home games at least – so great for attendance in those cities.
+ READ: View the current NWSL standings here
If either team fails to win, Portland will be able to jump into the top four with a win of their own Sunday. But to host the championship game they would still need to hope for a third-place finish overall, then for a semifinal win, then for the other semifinal winner to be the fourth-place regular season finisher…
That's a lot of hoping and wishing, but with around $300,000 – and potentially as much as half a million – in revenue on the line for one big game taking place in the Rose City instead of elsewhere, it's worth a wish or two…or three.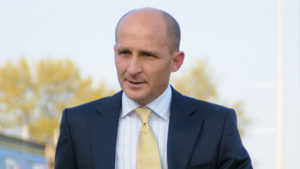 All that wishing aside, the positive reality is that Portland's final game on Sunday IS at Providence Park, IS against their No. 1 rival and league leaders Seattle Reign FC, and effectively IS a playoff game (unless both Washington and Chicago win Saturday).
+ READ: Seattle Reign FC forward Nahomi "Naho" Kawasumi named NWSL Player of the Week
And it's that Sunday game that should set an all-time record for women's professional soccer attendance, breaking the record set back on August 4 when their Houston opponent wasn't nearly as dashing as their Cascadia foes (though that match got a major boost from the presence of thousands of soccer people in town for the MLS All-Star Game a few days later).
* * * * *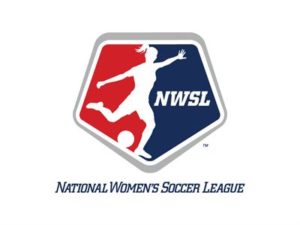 Speaking of NWSL: Amid rumors that the league would not reschedule the "meaningless" game between Houston Dash and Sky Blue FC that was rained out back in July, the league finally and thankfully announced Thursday that the game would indeed be played, at Sky Blue's Yurcak Field home on Wednesday, to be specific.
Bravo to league officials on this. But even being questioned about professionalism by media on a national telecast – as happened during Houston's 4-1 home loss on ESPN3 to Seattle (aka the Kim Little Show) on July 30 – shows a lack of professionalism. This announcement should have come sooner, and never should have been in question.
Hopefully it wasn't done begrudgingly as a result of "exhausting all other options," in that the U.S. Soccer Federation may have forced them to do so as a condition of maintaining formal division-one pro league sanctioning. We tried the Google machine and reached out to U.S. Soccer to find out for sure, but weren't able to confirm just yet and will update this once we hear.
College Recruiting Commitment Tracker