MLS Players Union releases latest salary info; only 9 players making 7 figures
After all the hype and excitement surrounding U.S. Men's National Teamer Clint Dempsey and his out-of-nowhere move back to MLS to join the Seattle Sounders in a deal worth about $30 million — or more, depending on who you ask — it's a perfect time to catch up with the latest leaguewide salary figures, the latest details of which were released Friday by the MLS Players Union.
MLS and its clubs never discuss salary specifics of their players, but the MLSPU has done so twice per season for years in order to draw exposure to the very modest wages most of its members make compared to the huge money available to professionals overseas and in other North American sports leagues.
Mindful of its bankrupt predecessors and determined to keep its expenses in check, MLS still runs a very tight ship in terms of player pay, with a minimum annual salary of just $35,125 (under the previous collective bargaining agreement, that figure was a mere $12,900).
The majority of the league's players are paid somewhere between that minimum level and $100,000, which puts the old stereotypes about the glitz and glamor of a pro athlete's career into context — and lower-division players usually struggle just to make ends meet.
In fact, young Colorado Rapids goalkeeper Clint Irwin wrote a moving, must-read article this week about the tribulations of life further down the pro soccer pyramid.
Only the biggest stars earn more than a million dollars a year, an elite list of eight players who can boast of world-class skills and/or broad name recognition: Landon Donovan, Robbie Keane, Obafemi Martins, Kenny Miller, Tim Cahill, Thierry Henry, Marco Di Vaio, Danny Koevermans and now, Clint Dempsey, who is listed at a guaranteed annual compensation level of $5,038,566.50.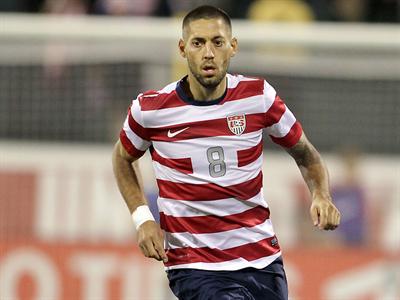 That is a very impressive figure and makes him one of the best-paid MLSers in history. But it alone does not take him past the guaranteed pay level garnered by David Beckham during his time in the league (which was about $6.5 million per season, in addition to a range of image and marketing proceeds).
It's possible that Dempsey is receiving ancillary compensation which is not required to be reflected in the MLSPU list, however.
[ +Click here to view the full list of salaries on the MLS Players Union website ]
College Recruiting Commitment Tracker