LeBolt: Who can save soccer in America?

Well, as I discussed last week, China certainly is taking soccer seriously: 20,000 new soccer "institutes" and 100,000 disciplined new Chinese soccer-playing children. Their approach doesn't surprise me. They see what they want, design the infrastructure and erect it.
They will even be including soccer proficiency on the mandatory high school entrance exams for students in Beijing. That's putting your money where your mouth is. After all, they've somehow got to convince all those parents who have raised their kids to work hard and study hard to get ahead in the world, to let their kids go out and play.
How in the world is the USA gonna compete? We may need to dig deep and go long on this one. Arguing about structures, costs and leadership certainly won't get us there. What if, instead of selecting, identifying or even building players, we wanted to discover them? Where would we look?
+READ: China is training an army of youth soccer players: Can the U.S. beat this?
Perhaps we need to get more creative in a groundswell kind of way.
Certainly, we are committed to soccer here, with tons of kids and tons of resources, but many say that the American approach is garnering diminishing returns. Cutthroat competition and early selection has limited our player pools and quashed our collective creativity.
That's the problem with creativity: It doesn't respond well to insistence, obedience or edict. It needs to develop on its own. We are secretly hoping, aren't we, that this will be the Achilles heel for the Chinese. But let's be honest, this may be the holdup in the States.
I mean, it's all good to let 3-year-old Sammy build what he wants with the Legos, and let his twin sister Suzy color a blue and green giraffe, until we pay for art lessons. Then, that tower had better be structurally sound and that giraffe had darn well better be yellow!
US Youth Soccer – Play Days and Street Soccer
We know that free play is good for kids' bodies and their creativity, says Sam Snow, Director of Coaching for US Youth Soccer, but parents who pay for their kids to play soccer aren't so sure. When they see their kids in an unstructured session, they wonder if they are getting their money's worth. This has sports organizations (not just soccer) caught between a rock and a hard place.
I mean, it's all good to let 3-year-old Sammy build what he wants with the Legos, and let his twin sister Suzy color a blue and green giraffe, until we pay for art lessons. Then, that tower had better be structurally sound and that giraffe had darn well better be yellow!
Snow tells me they actually teach the coaches how to organize a "play day" with a "street soccer" approach as part of the coaching courses they run. It's making the facilities available to kids in the club to mix up teams, play eight-minute games, with adults around only for safety and supervision.
So, do you really have to teach coaches how to facilitate play that is unencumbered by adult instruction? Apparently. At least, according to Snow, this offers a certain sanctioning of the approach so that the parents can then buy into it, literally.
+READ: An alternative to our youth soccer development structure – more free play
Snow says he hopes that once the coaches see the benefits, they will roll this into their regular training schedule, scheduling "street soccer" as part of their practices or as a type of pickup play on a designated night each week or during the summer. Find more about Youth Soccer month (every September) here:  and Street Soccer day  (the 1st Wednesday of September) here. You can also share your own in the comments section below.
So, how is this going to help us meet the challenge from China and other rising nations, not to mention the sport's established global elite?
"Do it once and the kids love it," says Snow, about a play day put on by Mansfield Soccer Association outside Dallas. Then they invite their friends. They started with 40 players from their club and soon they had 400, 200 of whom were not members of the club! Now that's growing the game. Take that, China!
US Soccer Federation – Soccer for Success and Safe Places to Play
Let's not stop there. We can reach our friends and neighbors or we could go further. The US Soccer Foundation, the outreach arm of US Soccer, is reaching into urban communities with initiatives to develop safe soccer play spaces for kids in urban areas where kids are "underserved." That, according to Jim Hannesschlager, Grants Officer with the US Soccer Foundation, means kids who are socio-economically disadvantaged or there is just no soccer available in their communities.
The US Soccer Foundation partners with community-based organizations across the country to use soccer as the "hook" to promote healthy lifestyles among kids in urban communities. United for D.C. (D.C. United's foundation ) and DC Scores are partners in the District of Columbia. These are the only soccer games in town for many kids.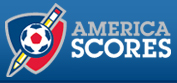 But how many kids are we really talking about here? In the Northern Virginia suburbs I call home, we are drowning in soccer clubs and everyone and his cousin plays youth soccer. But this isn't the way in D.C.
DC Scores only reaches a small portion so far: 1,500 students at 45 schools. So, what's the potential? Well, there are 29,000 kids are living in poverty and another 19,000 in low-income families. That's just in D.C. What if soccer reached out to them with more purpose? Take that, China!
You can find great information about getting involved with these initiatives here:
Soccer for Success and Safe Places to Play.
Local Community Outreach
Now we're rolling. So if you think that only Mansfield, Texas and Washington, D.C. are full of do-gooders, you'd be wrong. Prince William Soccer, Inc. also a partner in Soccer for Success, has the program running at four sites in Eastern Prince William County, Virginia, according to coordinator Mike Yeatts. "We hope to expand as we go forward. Our goal is to be at every title 1 school in Prince William County.  We have a long way to go."
+READ: SoccerWire Q&A: America SCORES Executive Director Holly O'Donnell
Now that's what I'm talking about. What if every sustainable soccer club in Northern Va. — heck, in communities across the country — partnered to bring the beautiful game to all the kids in their region? How many millions of children would be powering our soccer teams? Sounds very… American. Take THAT, China!
Honestly, I'm thinking that just by sheer numbers, we ought to be able to discover a few thousand U.S. National Team stars. Don't you think?
Now we've got ourselves a game!
College Recruiting Commitment Tracker