In giving Screaming Eagles "lead role," DC United court controversy
UPDATE: The Screaming Eagles posted a Q&A about the Audi Field supporters section situation, while the Barra Brava released "an open letter to the D.C. United community" containing the group's response to the club's partnership arrangement. On Tuesday Eagles president James Lambert posted a tweet announcing plans for representatives of all three of D.C.'s major supporters' groups to meet for discussions this weekend.
The SEs have reached out to BB and DU leadership offering to talk face-to-face. Working on specifics now.

— James Lambert (@SEPresident) February 20, 2018

WASHINGTON – At first glance it appeared to be a sunny, feel-good tidbit of D.C. United news, another promising signpost in the countdown to the long-awaited debut of Audi Field, the club's new soccer-specific stadium, in July.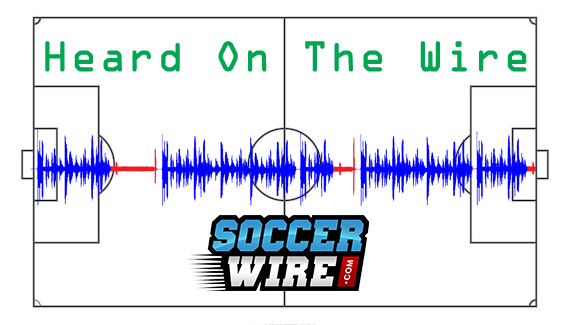 The club announced a partnership on Wednesday afternoon with the Screaming Eagles, one of its oldest supporters groups, and its longtime community service partner DC SCORES, billed as "a strategic partnership uniting a shared passion for enriching the communities in the District [of Columbia] through sport" that even included plans for a "D.C. United Supporter Development Academy" to help younger and newer fans learn about supporter culture.
Then, six paragraphs and 300 words into the press release, United dropped an unexpected piece of news that blindsided many of its most devoted fans, not to mention Screaming Eagles counterparts like Barra Brava and District Ultras.
"As part of the partnership, The Screaming Eagles will take the lead role to manage all aspects of the supporter culture," revealed the release, "including single game supporter tickets sales for both home and road matches as well as organizing all activities and in-game fan experiences in the north end zone, in an effort to further unite the Black-and-Red supporter base that established the benchmark for U.S. soccer supporter culture in the early years of Major League Soccer."
This sentence contains several pieces of important information for D.C. United and its fans. First, it more or less awards the Eagles the status of United's official supporters' group, handing them primary authority over what goes on in the supporters' section of the new stadium, where D.C.'s most devoted fans will stand, sing, chant, raise tifo and other banners and do all they can to create a home-field advantage for their team.
I don't know how much you follow DCU or if you go to any games. But essentially there are 3 SGs, Barra Brava, District Ultras, and screaming eagles, DC United basically just made a partnership with screaming eagles, throwing the other supporter groups under the bus.

— Aubatmanyang (@TJ_Sochi77) February 15, 2018
It also gives the Eagles the sole right to sell single-game tickets in that section, a privilege that was previously offered to multiple "SGs" at RFK Stadium. These sales can represent an important source of revenue for SGs, who generally collect a small cut of each ticket sold in order to help fund activities such as tailgates and tifo displays.
This is a significant development because it marks a change from the club's approach to the Audi Field supporters' section up to this point, which was that only season tickets would be sold (at a rate of about $20 per ticket per game for a 16-game package) in that section, which will be general-admission and fairly limited in size due to the design of the stadium. Thus, hard-core supporters unwilling or unable to commit to a full season-ticket package would have to sit elsewhere or buy tickets on the secondhand marketplace.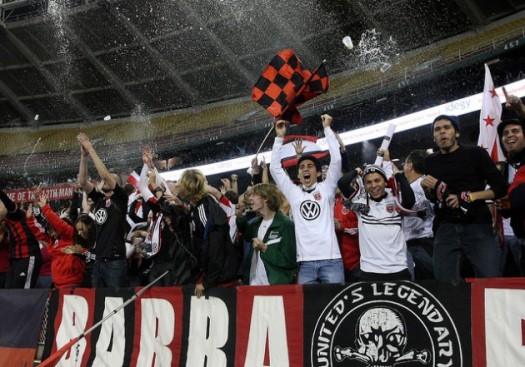 Wednesday's announcement means, for example, that a member of the Barra Brava or District Ultras who does not have a season ticket, but wishes to sit with his or her preferred supporters' group, would have to either buy a ticket on the secondhand market or buy directly from the Screaming Eagles.
Reaction to the news among D.C. fans on social media was swift and generally negative, with the Eagles inundated with questions and concerns from their members as well as those of other SGs.
It is pretty ironic that the DCU supporters group chosen to be the "exclusive" partner with DCU due to its professionalism isn't organized enough to anticipate the blow back and have answers to basic questions about this ready- I say this as an SE member…

— Alan Wehler (@alanwehler) February 15, 2018

United's SGs, which include some of the very first such organizations in the history of MLS, have a long and occasionally checkered history. Some of the groups have feuded among themselves over the years, and at least one has had a prominent member accused of skimming significant amounts of money off the funds generated from SG ticket sales.
SoccerWire.com spoke with a United official who alluded to the Screaming Eagles' status as a registered 501(c)(4) non-profit organization as a significant factor in the club's decision to craft the official partnership. (The District Ultras are also a registered non-profit; a Barra Brava official said the organization is not a 503(c)4, but does substantial charity work.)
The United official also emphasized that it's largely business as usual: The club will continue to officially recognize other SGs, and sees the arrangement with the Eagles as a way to channel information and more clearly define roles and relationships, rather than homogenize the supporters' culture at Audi Field or promote one group over another.
Many have received this week's news in a wider context of unease between United and its hard-core supporters, however. A harsh ban was handed down to a leading District Ultra member at RFK in 2016 and frustrations simmer among some supporters regarding the club's perceived marginalization of that segment of their fanbase.
SoccerWire.com has reached out to United's primary supporters' groups for comment and will provide further updates as available in the days ahead. Audi Field is set to debut with a league match vs. the Vancouver Whitecaps on July 14. In the meantime, D.C. will play two early-season home games at alternate locations: vs. the Houston Dynamo at the Maryland SoccerPlex in Boyds, Maryland on March 17 and vs. Columbus Crew SC at Navy-Marine Corps Memorial Stadium in Annapolis, Maryland on April 14.
College Recruiting Commitment Tracker