Heard On The Wire: Sifting through NWSL scuttlebutt from Championship week in PDX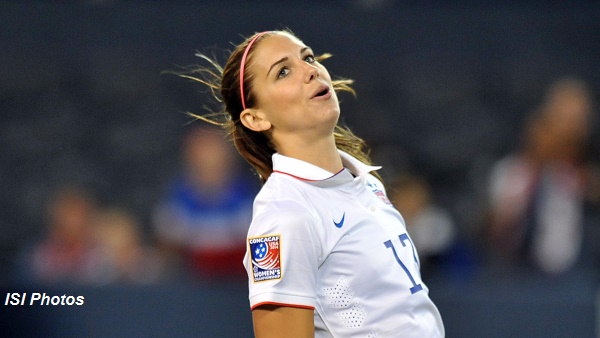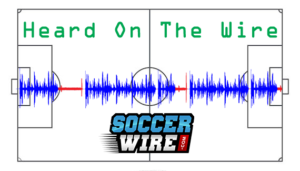 Year three of the National Women's Soccer League drew to a close with Thursday night's crowning of worthy (and back-to-back) champions FC Kansas City at Providence Park in Portland.
Though not blessed with the abundance of goals that many of us hope for in high-profile showcase matches, FCKC's 1-0 win over back-to-back regular season champs Seattle Reign FC was well-played, well-attended and well-watched (by women's professional league standards) on television, sending the NWSL into another busy offseason on a high note.
+READ: Dure: Things we learned from the NWSL final
So what lies ahead this winter? SoccerWire.com spoke to many knowledgeable people over the course of four soccer-centric days in the Rose City; here's a few of the interesting tidbits we were able to glean. Usual HOTW warnings apply: Predictions and rumors, by their very nature, should be taken with a grain of salt and most sources are left anonymous due to the sensitivity of the subject matter being discussed.
* Expansion: Orlando is hopping aboard for 2016, and that's about the only thing set in stone
As originally reported by Guardian reporter (and SoccerWire alum) Caitlin Murray, MLS newcomers Orlando City SC will indeed become the NWSL's 10th club for next season. Last week we erroneously surmised that the news would be officially announced at Thursday's championship final; a knowledgeable source subsequently suggested to us that the U.S. Women's National Team's friendly vs. Brazil in Orlando on Oct. 25 is a more natural occasion for the soccer-mad city and club to celebrate their new project.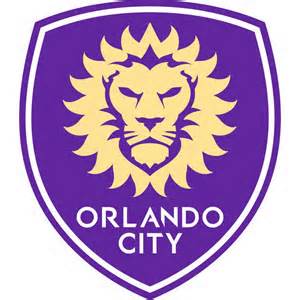 Despite league leaders holding a series of extended meetings in Oregon over the past week, it seems that very little has been decided in terms of how this round of expansion drafting, national-team player allocations and the like will unfold.
Houston's entry in 2014 would seem to offer a natural framework for Orlando's arrival. Yet a new set of variables looms given the presence of the Rio Olympic games on the schedule and the possibility of new federation partnerships with Australia and perhaps even New Zealand or Brazil (a nation with which OCSC has strong ties) for 2016.
+READ: "She's a winner" – How Heather O'Reilly moved from World Cup frustration to NWSL Championship glory
The most surprising thing I've heard about NWSL Orlando? OCSC are apparently set on using the enormous Citrus Bowl (capacity: 60,000-plus) for their women's team until their own 25,500-seat soccer-specific facility is completed in late summer 2016. The men's team has drawn significantly more fans than expected in its short lifetime, but with demand for the women's game harder to pinpoint, some of us thought a smaller site in the area might be considered for year one in NWSL.
*OK, so which stars are headed for Central Florida?
Here's where the offseason gossiping really gets fun. One trusted source tells us that it's only a matter of time before USWNTers Alex Morgan, Sydney Leroux and Ashlyn Harris are wearing Orlando purple as cornerstone members of the as-yet-unnamed team. (We prefer the rumored "Pride SC," but apparently OCSC really are contemplating "Lady Lions" in what would be an underwhelming flashback to 1950s-era high-school sports naming chauvinism.)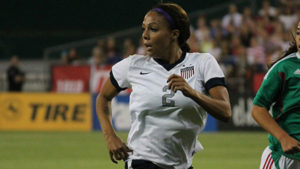 Much of this will hinge on the nitty-gritty details of how and how much current NWSL clubs are allowed to protect their current players from being plucked away by Orlando. But as a Florida native, Harris would be a natural fit, and Leroux's indifferent performances of late have made her arguably the least valuable USWNTer at the moment, so it's tough to see her current club, Western New York, making too many great sacrifices to keep her in town.
Morgan? Well, brace for the glamorous Californian's next destination to be the No. 1 rumbling drama of this offseason. Her nagging injuries, long national-team absences and uneven play in NWSL have done little to endear her to Portland Thorns FC's hard-core supporters, and she's made it known that she would welcome a move to Orlando, where her husband Servando Carrasco plays for the men's side.
+READ: NWSL Championship: Small moments lead to greatness for Lauren Holiday, FC Kansas City
But Portland management are all too aware that their striker is the most marketable face in the women's game, and she still moves the needle mightily among the suburban audiences who fill Providence Park seats beyond the supporters groups' home in the North End. PTFC's early talks with Orlando have gone nowhere, and it's little surprise – OCSC have almost nothing to barter with at this point. They'll have to pay a pretty penny to put The Ponytail in purple.
*So who WILL be in Thorns FC colors next year?
Almost everyone in Stumptown is bracing for major changes at PTFC – hoping for them, in fact. The Thorns enjoy – by far – the NWSL's biggest crowds, best revenues and biggest media footprint. But the locker room (and by extension, the playing field) has been chaotic from year one, with underachieving performances and several cliques among the squad combining with the fans' sky-high expectations to create a muddled mess.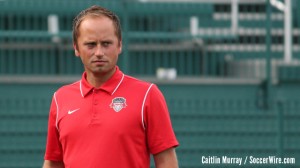 The coach entrusted to clean it up is Englishman Mark Parsons, who has been lured away from the Washington Spirit to take over for his countryman Paul Riley. Parsons has spent the past several days in Portland and was at Providence Park on Saturday to watch the Timbers-Sporting Kansas City game before he was officially unveiled on Monday.
+READ: Dure: NWSL producing big games – will sponsors, broadcasters notice?
It sounds as if Spirit owner Bill Lynch was none too pleased to see his coach pull up stakes for a league rival without warning, but one NWSL source claimed to us that Washington's leverage was lessened because Parsons' contract expired right around the time that Portland came calling.
SoccerWire had the chance to chat with Parsons in person, before he was made available to reporters in a Monday afternoon conference call. We were impressed with his eagerness to wade into the new gig – and Thorns management has certainly given him permission to make wholesale changes to the squad. Though he wasn't allowed to complete transactions – or even meet his players – until this week, he's already using Portland's allure to court top-tier European internationals who had little interest in joining Washington when he made contact in the past.
We'll soon have more info on NWSL expansion and Parsons' replacement in Washington. In the meantime, what have you heard? Let us know in the comments below.
College Recruiting Commitment Tracker