Growing concussion concerns lead to stricter regulations in ENYYSA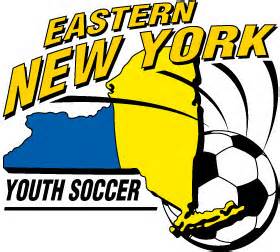 Editor's Note: The following Eastern New York Youth Soccer Association press release written by communications director Randy Vogt also contains relevant commentary on concussions in soccer.
(Via Eastern New York Youth Soccer Association) – Was this summer's World Cup in Brazil the best World Cup ever? Not if you are concerned about player safety.
There were three instances where players with possible concussions returned to the field before they were properly evaluated, putting themselves in real danger. In the first scenario, Uruguay's Alvaro Pereira was knocked cold by a knee to the head during a first round game against England. With him lying on his back unresponsive, team trainers tried to slap him awake. After waking, he signaled to his coach that he wanted to play again. He was off the field for less than two minutes. Later, Pereira said that "the lights went out" after he was hit in the head.
In Argentina's semifinal game against the Netherlands, Javier Mascherano hit heads with a Dutch player. He spent a little more than two minutes on the touchline while play continued before he returned to the game. That's approximately four minutes before he should have returned if he had received a proper neurological evaluation to determine the extent of his head injury.
In the final, Germany's Christoph Kramer went down after his head hit the shoulder of an Argentina defender as the ball was tackled away from him. Viewers could see from the TV coverage that he was glassy-eyed as he was walking by the touchline, being attended to by the German trainers. So why was he allowed to return to the field a few minutes later? The return was short-lived, though, as he remained woozy and could no longer continue.
 +READ: O'Sullivan: The missing ingredient in North American soccer talent development
There are huge risks in playing with a head injury, including sudden impact syndrome, which can occur when a player with a concussion sustains another before the first one has healed. The result could be fatal, although that's rare. Players who return to the field too early or experience repeated concussions could be setting themselves up for a lifetime of headaches, sensitivity to light and sound plus chronic fatigue.
The Eastern New York Youth Soccer Association (ENYYSA) has taken a leadership position on this vitally important issue. For the past 10 years, coaches and referees must pass Risk Management every two years, which includes a criminal background check, in order to participate in the thousands of Eastern New York soccer games that are played every week.
Eastern New York recently added a Concussion Awareness Program when coaches and referees register or re-register for Risk Management. The coach or ref reads material about the symptoms and dangers of concussions in English or Spanish from the Centers for Disease Control (CDC), then must pass a written test in order to have their Risk Management approved. The coaches and refs are being taught that most concussions occur without the loss of consciousness plus young children and teenagers are more likely to sustain a concussion and take longer to recover than adults.
With this addition, recently instituted under the platform of SportsSignup, 500 coaches and refs have already gone through the Concussion Awareness Program. Most passed the test the first time while others passed the second or third time they took the test.
"Our Concussion Awareness Program is a great initiative as Eastern New York is again taking a pro-active approach to player safety," commented Jim Eleftherion, Chairperson of Eastern New York's Risk Management Committee. "Even if one child is saved from going back on the field with a concussion because of this information, it is well worth it."
Unlike what happened in the World Cup, should a coach or referee in an Eastern New York youth soccer game believe the player might have suffered a concussion, that player is not allowed back on the field until cleared by a medical doctor who works with head injuries.
The NFL recently learned the hard way––through thousands of players suing the league for concealing what it knew about head injuries––that players with concussions should not return to the field until they have fully recovered from their injuries.
Even President Obama weighed in on this issue last year, saying he's a football fan but that if he had a son, considering the impact the game has on its players, he would think long and hard before allowing his son to play. He specifically mentioned concussions as a major issue.
College Recruiting Commitment Tracker