Dure: Abby Wambach leaves her sport in a far better place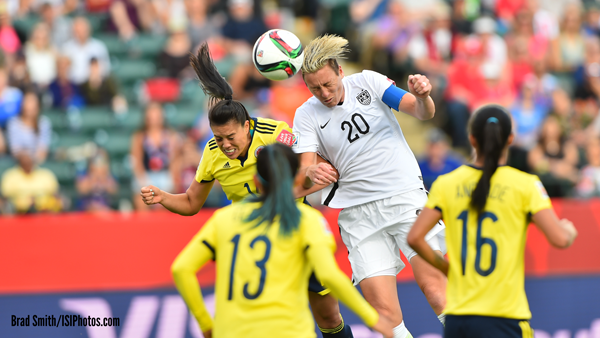 "Uneasy lies the head that wears a crown." — Shakespeare
Abby Wambach's head, the source of many a goal in top-level play, wore that crown, and it wasn't always easy.
With the retirement of Mia Hamm, a player who herself was never comfortable as the face of her sport, Wambach became the lead athlete in women's soccer. She didn't always bear the brunt of the spotlight — in the lean years between the 2004 Olympics and 2007 World Cup, Heather Mitts dutifully signed on for photo shoots to keep a foothold for the sport in public consciousness — but Wambach was the woman who scored the goals and answered the questions.
+READ: Abby Wambach announces retirement
The USA managed to win another Olympic gold in her absence in 2008 after her ill-timed injury, but she quickly returned to being the focal point of the U.S. team.
In 2010, she showed how seriously she took that responsibility. I interviewed Wambach at the Maryland SoccerPlex for an ESPN piece on the state of Women's Professional Soccer, and she offered a harsh assessment.
"It feels like I'm doing something wrong," Wambach said firmly. "It feels like I'm failing at my job. I wanted to be part of the thing that kept it going. Now it feels like we have taken a step back at some level."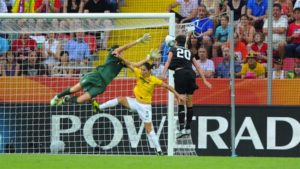 The next year brought glory and controversy. She scored a goal that will live in history in the World Cup quarterfinals, racing up the field in stoppage time of the second extra-time session to get her head to Megan Rapinoe's cross and force a shocked Brazil into penalty kicks. Of course, the USA won that tiebreaker. After what Wambach did, how could they not?
That one highlight brought all of Wambach's world-class traits to the fore. She was a gritty competitor who could summon a final burst of energy after more than two hours of exhausting World Cup soccer. She had superb soccer sense, knowing how to read the game and where to be. And her timing and technique when the ball was in the air were unsurpassed.
+READ: Dure: Can U.S. Women ditch "Whack it to Wambach" style?
If you had a chance to see Wambach over the years at the cozy SoccerPlex, you saw more of the subtleties that she had mastered. Her foot skills were underrated, and she could surprise defenders with a deft touch here and there. In the air, though, she was unparalleled. Put a ball in the air 35 yards from goal, and Wambach could run to it and flick it to a teammate with greater accuracy than most players have with their feet.
That same year, she was part of one of the most curious stories in women's soccer's still-brief history — the year of magicJack. Plenty of her past and future national teammates joined Wambach in South Florida — Christie Rampone, Shannon Boxx, Becky Sauerbrunn and Hope Solo among them — but she was the most outspoken in her friendship with magicJack's maverick owner, Dan Borislow.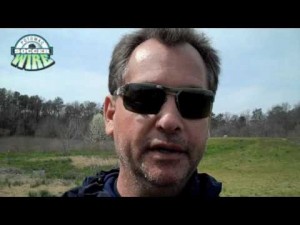 As accusations against Borislow mounted, the most serious being a players union grievance against him, Wambach was resolute in her ties with the mogul, appearing in ads for his magicJack product and taking over as player-coach. Wambach faced questions about whether she could've or should've done more to stand up for teammates.
But Wambach wasn't the only player in that position. Nor was she the only person who was less than eager to spill the beans on the realities of life with Borislow. Other players, national teamers or not, remained mostly silent. Wambach was simply the one who stood out, the one with the larger-than-life profile.
+READ: Wambach: "I'm always going to back" Dan Borislow
And her stature only grew the next year, when the USA went on an inspired run in the Olympics. She scored vital goals. She got punched in the face. She won gold.
Christie Rampone was the team captain. Wambach was still the face of the team, if not the sport.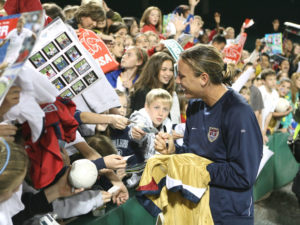 And yet, Wambach fought for a modicum of privacy, which isn't easy in the age of Tumblr and Instagram. Her wedding to Sarah Huffman wasn't kept secret, nor was it trumpeted as a milestone in the political struggle for gay marriage.
By this point, Wambach seemed more determined than ever to do things her way. She decided not to play in the NWSL in 2015, saving whatever she had left to offer for one last run at the World Cup title that had eluded her. At the World Cup, she wound up apologizing for criticizing referees.
She got that World Cup win at last, though the USA improved its play after she was moved into a late substitute's role.
+READ: Natural, or AstroTurf? How Abby Wambach gave Scotts Lawn Care publicity both paid and priceless
In the now-vibrant and contentious, Twitter-fed women's soccer media, Wambach had become a symbol of the Old Guard — ever-present on an unchanging national team roster, thriving in a direct style that Pia Sundhage was supposed to stamp out.
But she also represented all that was good about that Old Guard. And as important as that World Cup win may have been to her, that's not how we're going to remember Abby Wambach. We'll remember that goal from 2011. We'll remember her getting her head sewn up so she could get back into a 2007 World Cup game against North Korea.
Those of us of a certain age may even remember her emergence with the Washington Freedom, for whom she scored the winning goal in the 2003 WUSA final — fittingly, giving Mia Hamm another title to celebrate.
And like many in the Old Guard, she felt a sense of responsibility for a sport that had blossomed and withered multiple times over the course of her career. Go back to 2010: "Now it feels like we have taken a step back at some level."
It doesn't seem that way now. Women's soccer is healthier than ever. And Abby Wambach is a big reason why that's the case.
College Recruiting Commitment Tracker