Dougherty: Ann Coulter, you have it wrong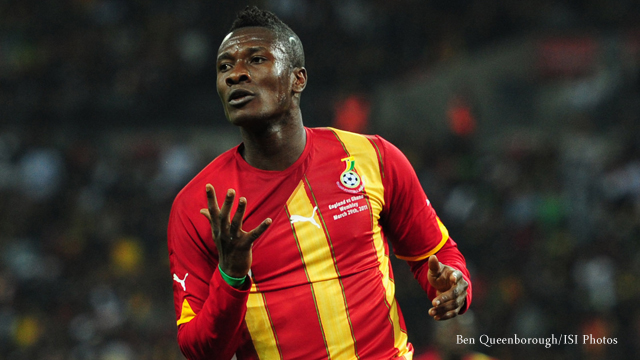 There are many things that may indicate national moral decay: Evening cable television programs, Internet pornography, Washington politics, to name a few. But soccer certainly isn't one of them.
Hence my dismay at Ann Coulter's (somewhat tongue-in-cheek?) column bashing soccer as un-American and fundamentally opposed to her conservative, rugged individual leanings. Alas Coulter's rant has gained attention because of its impeccable timing – during the heart of the World Cup Finals in Brazil.
[ +READ: World Cup Competition: The best and worst we can be]
As a conservative myself – indeed, a homeschooling husband and father of three, two of whom play travel soccer — I have some standing on this issue. I've directed soccer tournaments, authored a long-running soccer column, and have been coaching travel soccer since Ronald Reagan (may God bless him!) was in office.
Soccer is a game of the collective, argues Coulter, the conservative firebrand and one of the few pundits able to go toe-to-toe with the Left's bombastic talker, Bill Maher.
"Individual achievement is not a big factor in soccer," she writes. "In a real [sic] sport, players fumble passes, throw bricks and drop fly balls — all in front of a crowd. When baseball players strike out, they're standing alone at the plate. But there's also individual glory in home runs, touchdowns and slam-dunks."
[ +READ: Youth Coaches: How to keep from raising the next Luis Suarez]
And not so in soccer? Hardly.
Soccer may have been compared to chess, and is recognized as "the beautiful game" for its creativity and nuance at the team level. Barcelona at the height of Tiki-Taka was a marvel to behold, and Arsenal's style of play during its incredible unbeaten streak in the English Premier League a decade ago would get any novice soccer fan off her seat and cheering with excitement.
But soccer, like all team sports, still demands individual creativity and brilliance. The way Cristiano Ronaldo makes the ball defy gravity with his incredible free kicks. Or how Lionel Messi darts in and out of a crowd of defenders like a rabbit escaping a hapless Greyhound.
[ +READ: Five life lessons the World Cup can teach your kids]
True soccer fans clap at the subtle one-two combination between England's Frank Lampard and Wayne Rooney; give a collective "wow!" at the no-look flick pass of Germany's Mezut Ozil; hold their breath as Italy's Andres Pirlo sets his sights on a teammate 30 metres – sorry, 35 yards – away; and high-five each other when America's Clint Dempsey slices through Ghana's defense to give the U.S. the lead 30 seconds into the team's opening match.
Is soccer the sum of its parts? Sure. But in the end, it is one player who makes the crucial diving save or finishes the goal, not 11 players at once.
Then Coulter drags up the hackneyed complaint… soccer's supposed lack of scoring. "In soccer, the blame is dispersed and almost no one scores anyway," she laments.
Ah yes, scoring. Let's try this exercise: Instead of awarding one point for each goal scored, let's take the NFL's lead and give seven points for a goal. Here are how some recent World Cup results would stand:
· Brazil 21, Croatia 7
· Netherlands 35, Spain 7
· Chile 21, Australia 7
· France 21, Honduras 0
· Germany 28, Portugal 0
· Netherlands 21, Australia 14
· France 35, Switzerland 14
There's a reason why the NFL doesn't award a touchdown just one point. It's marketing. If anything, soccer is simply more honest than its helmet-and-padding sporting cousin. (And I'm an avid Pittsburgh Steelers fan.)
Eventually, Coulter moves on to soccer's use of feet. "You can't use your hands in soccer. (Thus eliminating the danger of having to catch a fly ball.) What sets man apart from the lesser beasts, besides a soul, is that we have opposable thumbs."
All true. Well, except for throw-ins, of course. And the goalkeeper can use his hands.
But, Ms. Coulter, have you tried running down a field at full speed while attempting to maintain control of a soccer ball while two or three extremely fit athletes try to knock you down or slide tackle you from all directions? If that isn't athleticism, I don't know what is. In soccer, the ball is on the ground and available for all to get. Maintaining possession in football, basketball and baseball is easy comparatively. Only hockey really compares.
The opposable-thumbs argument has never struck a chord with me. Why would a sport that doesn't emphasize the hands not be considered a sport? What about surfing? Swimming? Track? Surely Ms. Coulter is not saying Michael Phelps, Edwin Moses and Laird Hamilton are not athletes.
"It's foreign," Ms. Coulter continues. In a global economy, I'm not sure what that means. The United States is the world's melting pot, and its Irish, Scottish, Italian and many other first-generation Americans have been playing soccer in the United States for more than 100 years.
But let's dig a little deeper at what we call truly American sports.
Last year's Major League Baseball all-star game featured Miguel Cabrera, Jose Bautista, Bartolo Colon, Felix Hernandez, Hisashi Iwakuma, Mariano Rivera, Salvador Perez and Edwin Encarnacion. And that's just the American League team.
And hockey? This past year's National Hockey League all-star game included Semyon Varlamov, Anze Kopitar, Alex Ovechkin, Evgeni Malkin and Claude Giroux.
Ok, you say, surely the National Basketball Association's rosters are chock-full of homegrown Americans. Let's see: According to NBA.com, "A record-breaking 92 international players from 39 countries and territories feature on opening-night rosters for the 2013-14 NBA season." Of the 30 NBA teams, 27 featured at least one international player.
And Dr. James Naismith, recognized as the founder of the sport, was Canadian.
One point on which I completely agree with Coulter is the seemingly unending narrative that soccer is "catching on."
"The USA-Portugal game was the blockbuster match, garnering 18.2 million viewers on ESPN," she writes. "Run-of-the-mill, regular-season Sunday Night Football games average more than 20 million viewers; NFL playoff games get 30 to 40 million viewers; and this year's Super Bowl had 111.5 million viewers."
No question about it, American football is more popular than soccer. And the soccer denizens who continually argue that soccer will become America's most popular sport are almost assuredly wrong.
So what? According to U.S. Youth Soccer, the governing body for the sport at the youth level, there are more than 3 million players between the ages of 5 and 19, 600,000 volunteers and administrators, and 300,000 coaches, most volunteers.
That sounds pretty popular. Is it the most popular sport? The most American? Conservatively speaking, it doesn't matter to me.
College Recruiting Commitment Tracker