Ben Lederman leaves FC Barcelona as Euro opportunities fade for young Americans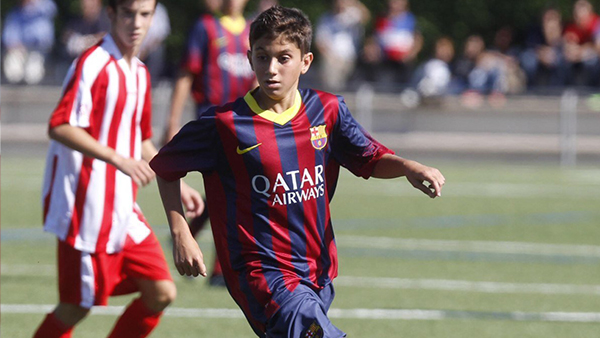 FIFA's Article 19 was intended to fight the unscrupulous global trafficking and exploitation of gifted youth players, mainly from Africa and Latin America, to the bright lights and big money of Europe's biggest professional clubs, the ugly black market described in a 2006 International Herald Tribune article as "a modern version of the slave trade."
Each year thousands of teenagers and adolescents flock to Europe's cities, lured by shady agents and the promise of a rags-to-riches soccer career in the footsteps of star players like Samuel Eto'o, Didier Drogba and Michael Essien. They are very often abused, abandoned or jailed. And they deserve FIFA's attention and protection.
Ben Lederman is not exactly the sort of story Article 19's creators had in mind.
+READ: Solidarity payments: The missing piece in U.S. youth soccer's development puzzle?
Born and raised in Southern California to Israeli parents, Lederman was scouted by mighty FC Barcelona at age 10 and invited to join La Masia ("The Farmhouse" in Catalan), the Spanish club's prestigious youth academy.
Such an opportunity is a dream for millions of young players across the world. Ben was one of a select few with enough ability to earn it, and his parents Danny and Tammy had made and saved enough money to relocate their entire family of four to Barcelona to accept it in 2011.
But in the wake of the harsh transfer ban and fines imposed on Barça last year for violations of Article 19, strict enforcement of FIFA's rules has suddenly and devastatingly snapped into place across Europe, ending Lederman's dream of a full La Masia education and closing similar doors for most other Americans who might wish to follow suit.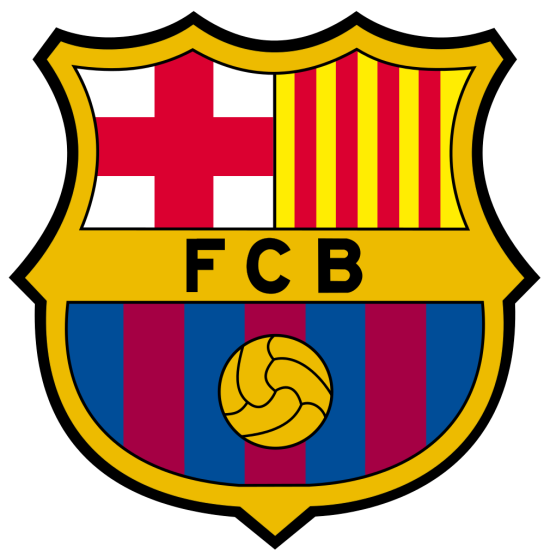 Now 15, Lederman returned home to the United States for the foreseeable future last week, enrolling at U.S. Soccer's Under-17 Bradenton Residency Program in Florida with an eye towards earning a spot on coach Richie Williams' next U-17 World Cup team.
It looks as though it will be a long, long time before another of his countrymen enrolls at La Masia.
As useful as Bradenton has been since its creation in 1998, few would attempt to argue that this is anything but a crushing blow for the skilful, diminutive midfielder. After many months of legal limbo in which the appeals process rumbled on and Ben was allowed to train, but not play, for FCB, his parents have reluctantly conceded defeat in an extended back-and-forth with FIFA officials over Article 19.
+READ: D.C. youth club Joga SC visits heavyweights in Netherlands, Belgium on scouting tour
"It is killing him," Danny Lederman told the New York Times of his son's situation. "And as his dad, it's killing me, too, to see him like this. A year? Kids need to play; he practices, he practices, he practices, but he can't play? It's not right.
"I understand the rule was made to protect kids from being pulled away from their families. But our family made a choice to move to Spain together. Why should FIFA be able to tell our family where it has to live if we want our kid to play soccer?"
In three pages of FIFA's trademark clipped legalese, Article 19 – technically titled "Protection of minors" in FIFA's "Regulations on the Status and Transfer of Players" rulebook – bars players under the age of 18 from international transfers between clubs, save a few exceptions:
a) If the player's parents move to a new country "for reasons not linked to football"
b) Players aged 16-18 can change countries within the European region, provided certain guarantees and documents are agreed and logged
c) Players who live in border regions can cross into their nearby country to play for a club, so long as they gain permission from the federations of both countries, continue to live at home and their total commute from house to club is less than 100 kilometers.
That well-intentioned effort at protecting some of the world's most vulnerable migrants may indeed have moderated the mayhem of a previously unrestricted underground marketplace. But in the process it has also landed a hammer blow on the hopes of American families seeking the chance to place their kids in some of the world's best soccer academies.
+READ: Should Sporting Kansas City prodigy Erik Palmer-Brown move to Europe?
North American youth soccer's player development systems have made significant strides over the past decade or two, from the creation of the U.S. Soccer Development Academy and Canada's regionalized training and talent identification network to the wider shift in focus towards small-sided play at younger ages.
But a hard reality endures. The avenues for talented young players to grow and improve here still lag years, perhaps even decades, behind the illustrious institutions in Europe and South America where most of the world's top professionals are produced.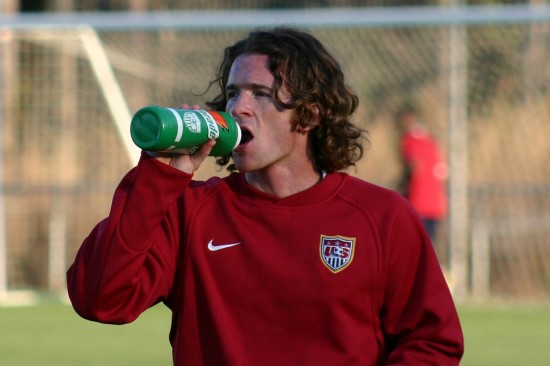 So for years, ambitious kids and their families have sought routes into top systems overseas, with varying degrees of success. John O'Brien, the supremely skilled but injury-ridden midfielder who starred for the U.S. Men's National Team at the 2002 World Cup, left California for Ajax Amsterdam at age 16 in the mid-1990s (after an initial trial at 14) and was given an unsurpassed footballing education by the legendary Dutch school. Owen Hargreaves left little Calgary Foothills to join Bayern Munich at 16.
Chicago-area native Jonathan Spector left U.S. Soccer's Bradenton Residency program at age 17 and moved directly to Manchester United, thanks to German roots that provided him access to a European passport. Current U.S. youth international Joel Sonora has spent most of his life in the Argentinean system, most notably at Boca Juniors, and is connected to the United States mainly by his birth (in Texas) and infancy years spent stateside while his father Diego played in Major League Soccer.
For a while it seemed to be another story of slow but steady growth, with more and more overseas clubs scouting on this side of the Atlantic as North American soccer matured and its brightest youth prospects gained both quality and visibility.
+READ: American brothers William, Michael Moravek at Fulham FC youth academy
While North America is still seen as a rich and underutilized talent market, that process has shuddered to a grinding halt. Agents and other knowledgeable sources tell SoccerWire that fear of crossing FIFA has gripped both clubs and – especially – national federations across Europe.
Even if an American youth possesses truly exceptional skill, if they lack the family heritage that could allow them to claim the passport of a European Union member nation, they must wait until the age of 18 to pursue opportunities across the Atlantic. (And a Euro passport only reduces the wait to age 16.)
And as most coaches would tell you, especially in the refined developmental worldview of Barça trainers at La Masia, an 18-year-old is essentially the finished product.
https://www.youtube.com/watch?v=AieW3xIdF0Q
College Recruiting Commitment Tracker