Boehm: Jurgen Klinsmann can't shake his caution, even as USMNT's page needs turning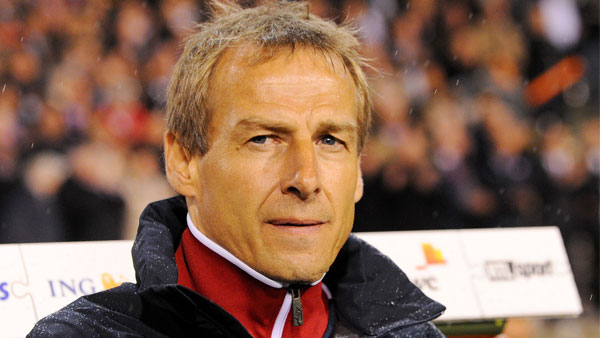 Jurgen Klinsmann has presided over one of the most discouraging years in the past two decades for the U.S. Men's National Team, but he still can't quite bring himself to turn over a new leaf for his troubled program.
U.S. Soccer released the roster for the USMNT's first games of 2018 World Cup qualifying on Friday, and as is usually the case, Klinsmann's list gave fans and pundits a few things to chew over.
+READ: USMNT roster named for first 2018 World Cup Qualifying match
Former captain and starting striker Clint Dempsey was left out – "I want to give the younger strikers a chance to prove themselves and this is a good stage to do it," said Klinsmann – while the Portland Timbers' talented and much-analyzed midfielder Darlington Nagbe is in at the first opportunity now that he's finally gained his full U.S. citizenship. Once a firm starter, center back Omar Gonzalez remains on the outs, while 20-year-old up-and-comer Matt Miazga got the call instead.
But at this point, it's more surprising that there aren't more surprises. Even as he admitted he was leaning on veteran experience for last month's high-stakes CONCACAF Cup clash vs. Mexico, Klinsmann openly warned his older players that it could be their last go-round.
"You have a core group of players that are kind of running out of time and I just want them to just embrace that moment," he said in an official Q&A on Oct. 3. "We're going to play for a trophy. We're going to play for a trip to [Confederations Cup in] Russia in 2017, and maybe you're not there anymore for that because you are now 32 or 33.
"We have players on our roster that have done so much for the national team program, but that are also not getting any younger. All these guys in their 30s, they need to realize 'you know what, I'm may not be getting these opportunities any more. This is it. We better take that trophy.'"
They didn't take that trophy, of course, hanging in but eventually succumbing to a clearly superior El Tri side in a 3-2 extra-time epic. The result and the performance, combined with Klinsmann's pregame admonitions to his veterans, suggested that a watershed moment had been reached at the Rose Bowl in sunny Pasadena.
+READ: Mexico downs U.S. Men's National Team in 3-2 OT thriller
Consider the fact that the U-23 national team suffered a stinging setback in Olympic qualifying on that same day, losing out on an automatic spot at Rio 2016 thanks to a 2-0 loss to Honduras. (The U-17s fared even worse at their World Cup, of course.)
And bear in mind that CONCACAF has gifted the U.S. a custard-soft draw for the semifinal qualifying round with group adversaries St. Vincent & the Grenadines, Trinidad & Tobago and Guatemala. It would take historic levels of ineptitude for the Yanks to miss out on advancement here, offering Klinsmann and his staff broad leeway for experimentation.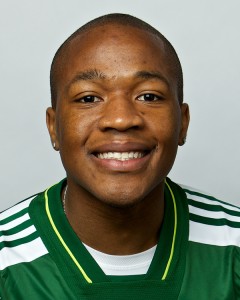 Add it all up, and the opportunity for sweeping – or at least substantial – changes would seem to have presented itself quite clearly.
Klinsmann brought a message of renewal when he took the job in 2011, and he continues to relay similar language in his public statements more than four years later, underlined by a regular supply of critical statements about the flaws and shortcomings of the entire system.
The German-Californian has stirred the pot, and often with good reason, calling out the country's chaotic youth landscape and questioning certain attributes of MLS, the nation's top (and generally quite self-interested) professional league. After all, his philosophy, charisma and vision are the major reasons his compensation package is many times those of his predecessors – more than any coach or executive in the history of American soccer, in fact.
+PODCAST: Discussing Klinsmann's role as USSF technical director with special guest Wendy Thomas 
Yet Friday's roster contains mostly familiar faces, including five players over 30 – most confoundingly, striker Alan Gordon, a burly, unsubtle targetman used as a sort of last-ditch battering ram in his scant few previous USMNT appearances. The gray hairs are most prominent in central midfield, thanks to trusted destroyers Jermaine Jones (an automatic selection throughout Klinsmann's tenure) and Kyle Beckerman.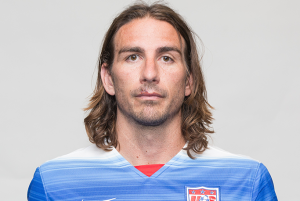 The likes of Nagbe and Miazga are in strong form in MLS at the moment, so their calls can be seen as rewards for performance. But the same can't really be said for Gordon, or Jones, or Mix Diskerud or Ventura Alvarado or even Brad Guzan.
This staff has called up NASL and NCAA players to the senior national team to make the explicit point that much talent lies in many corners of the U.S. system (and beyond), but fresh blood is only added to the team's veins in dribs and drabs.
It's not entirely clear how current performance levels measure against established personal familiarity in Klinsmann's calculus, or if he's selecting personnel based on any overarching tactical and ideological blueprints. Is Fabian Johnson in the doghouse as Klinsmann's stern public admonishments seemed to confirm last month, or was that just a fleeting emotional moment for the boss? Is the coach/technical director still fundamentally committed to reform, or has his revolution now been institutionalized, so to speak?
+DURE: Maybe Klinsmann's $2.5 million salary would be better spent elsewhere
Given that he long ago pronounced 2015 a "year of education" for everyone associated with the program, it would be encouraging to hear some specifics from him when the team speaks to the media at the training camp that opens in Miami on Sunday.
A 1-2-3 punch of Gold Cup underachievement, Olympic qualifying follies and a big-stage loss to the program's No. 1 rival has left USMNT fans punchdrunk and desperate for encouraging signs. So even the modest infusion represented by Nagbe, Miazga and winger Miguel Ibarra is being warmly welcomed. Most supporters see the wider malaise and would understand, perhaps even applaud, a more sweeping changing of the guard.
Yet the disorienting image of an overcautious radical in the technical area lingers, confusingly.
College Recruiting Commitment Tracker