Book Review: Out of Bounds, by Fred Bowen
Editor's Note: This book review was submitted by avid SoccerWire reader and National Soccer Hall of Fame Member Len Oliver. If you have have watched a soccer-related movie or read a book related to this great sport that you'd like to recommend to our readers, you're welcome to submit a review to our editors. If well written and not too long or overly biased we'd love to share the good word here… for the good of the game.
---
By Len Oliver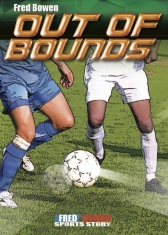 Fred Bowen, Washington Post Kids Post Columnist, has written a delightful [Fiction] book on youth soccer, highlighting the exploits of 8th-grader Nate Osborne and his teammates on the Strikers, a U-14 travel team. The book, one of a series in the Fred Bowen Sports Story Series, captures the dynamics of youth soccer, the intense competition, and how the element of sportsmanship enters our game. It leaves the reader engaged in the play-by-play actions as well as the issue of on-the-field sportsmanship.
We don't have many fiction writers writing about youth soccer. Fred Bowen is an exception. Bowen understands the dynamics of our sport, its nuances, and the give-and-take of a soccer match, especially among young players. In Out of Bounds, Bowen recounts the story of Nate Osborne, who plays up front for the U-14 Strikers. Bowen builds suspense surrounding the Strikers and their rivalry with their arch opponents, the Monarchs; all while shining a light on the Strikers' style of play, and the role that true sportsmanship plays on the soccer field.
Bowen doesn't just create sterling on-the-field soccer action. He brings in the relationship between Nate and his soccer-playing cousin, Aunt Lizzie, a standout player in the local adult league. He also explores how the competition with the Monarchs carries over to gym classes and races in their school. Up to the final game of the season, a game that would determine the league champions, Bowen focuses on the sheer competitiveness of the sport.
Bowen gives his story an extra dimension by bringing in an element often lacking in sports stories; the importance of sportsmanship on the field of play.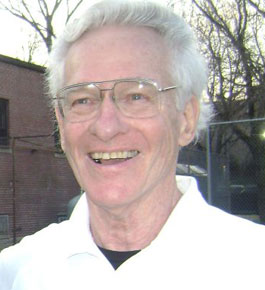 Especially in soccer, players recognize when an opponent is incapacitated, and follow an unwritten code to stop play until the player is attended to. Once attended to the injured player's team is supposed to you give the ball to the team that stopped play. Nate did this, but it didn't turn out well for his side. Nate's teammates were disappointed, but with Lizzie's encouragement for his move, Nate comes out on top.
You'll be entranced until the last shot on goal in the Strikers' season-ending final against the Monarchs, and the role that good sportsmanship can play in our sport, especially in youth soccer.
College Recruiting Commitment Tracker