Who's accountable as US youth nat'l teams slide into mediocrity?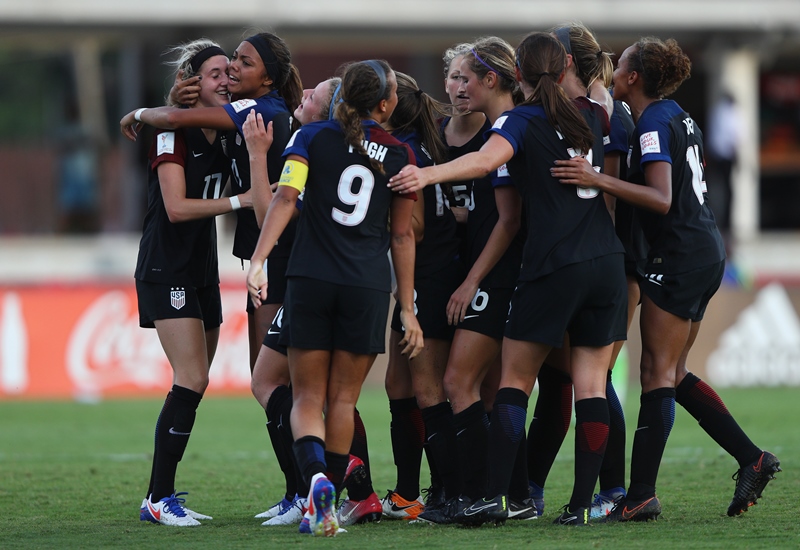 The U.S. U-20 Women's National Team finished fourth at the FIFA U-20 Women's World Cup in Papua New Guinea on Saturday, losing 1-0 to Japan in the third-place game after a 2-1 extra-time loss to eventual tournament champions North Korea in the semifinals last week.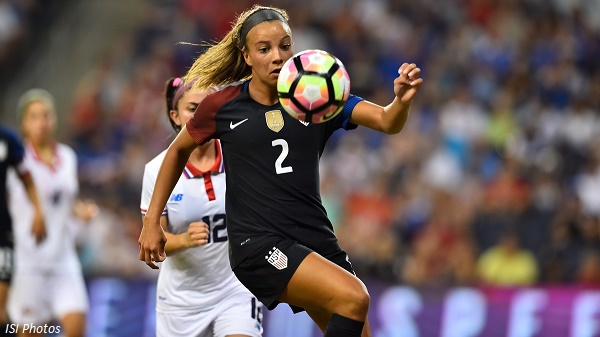 Not bad, right? Those are tight results at the tail end of a deep run in a major event – surely it all means that the U.S. Soccer Federation has righted the ship and put the program on course for future success? This team is led by famous wunderkind Mallory Pugh, after all…it can't be too disastrous, can it?
So youth soccer watchers can breathe easy for a while after the U-20s' underwhelming showing in this event two years ago, as well as the U-17s' group-stage exit from their World Cup in October and failure to even qualify for the 2014 edition.
+READ: USA falls to Japan in U-20 Women's World Cup third place match
Well, not so much.
As Mark Shawhan has written on this site and others have detailed elsewhere, the U.S. U-20s were comprehensively outplayed by the elite teams they met in PNG, with the North Korea and Japan games simply the most lopsided of the bunch. And it's hardly just a matter of the scoreline, which is only one metric for measuring progress or success at these levels.
Concerns for USWNT @ U-20 WC: propensity to give up late goals/leave games late. Too few chances created. Little possession. This vs. Japan: pic.twitter.com/CC1WB1RSqt

— Jeff Kassouf (@JeffKassouf) December 6, 2016

Coach Michelle French's side lacked fluidity, rhythm and tactical identity, and consistently failed to build or sustain possession – or even try, really. They were careless with the ball, over-reliant on the individual abilities of Pugh and Ashley Sanchez in attack and routinely bailed out by the shot-stopping of goalkeeper Casey Murphy, who had to make seven saves vs. Japan and five vs. North Korea. Even basics like throw-ins and goal kicks were tough to watch, as Tacoma, Washington-based youth coach Scott Nelson effectively detailed in this blog post.
It all added up to a reactive, regressive style of play reminiscent of US soccer's "bad old days" – the U-20s had to hang on for dear life, grittily laboring to chase and disrupt as best they could against teams with more advanced ideas and execution. Those are laudable traits, and deeply American ones, but we're supposed to be moving well past them into something more refined by now.
Over course of 2016 U-20 World Cup, #USWNT was outshot 76-35.

PRK 25-7 USA
MEX 15-4 USA
GHA 14-8 USA
USA 13-5 NZL
FRA 17-3 USA

— John D. Halloran (@JohnDHalloran) November 29, 2016

French's comments provide little comfort.
"We never gave up … we almost found a way," she said after Saturday's loss, praising her team's "passion" and "resolve and resiliency," how they "took every single punch" while "never quitting."
Many of us who've been on the scene in this country for a while are beyond sick and tired of these sorts of adjectives, because they are fig leaves – optimistic but misleading attempts to paper over a team's lack of skill, sophistication and effective preparation. Yes, those are laudable qualities. They are also basic minimums for any team with any degree of ambition at international level.
One of those moments from last night that showed the gap in quality between the teams -> Scarpa caught in a game of keep away pic.twitter.com/FAWBdd8HRE

— J.R. Eskilson (@JREskilson) November 29, 2016

Look, this is not a pleasant topic. I do not aim criticism at coaches and teams for its own sake, especially when it comes to young players (though U-20s should hardly be seen as a youth level at this stage in our soccer history). It's clear that French, her team and her staff are committed people who worked very hard before and during this tournament.
But the doomsday warnings of stagnancy and mediocrity many of us have uttered for several years now are coming true.
F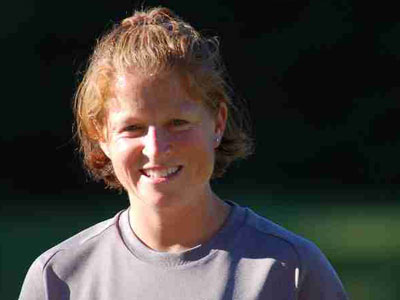 rench's four-year tenure is just one example amid wider problems, but has embodied the United States' slow, dispiriting slippage out of the catbird's seat in women's youth soccer. She inherited a reigning U-20 World Cup champion program that has now clearly fallen behind the global pacesetters – though some questionable roster selections also raise doubts as to whether the country's best two-dozen or so age-eligible players even made it onto the plane to the South Pacific.
Will anything change? The answer should be a resounding "Yes, and more than just the names." But it's far from obvious that such will be the case.
This isn't merely about Michelle French, or any one coach. On both the women's and men's sides of the federation, coaching decisions seem to be made within an insular culture of connections, driven by relationships and incumbency rather than track records or the possession of new ideas.
It appears to be high time to insert some outside perspectives into the decision-making process – or at the very least, question the assumption that one person is entitled to lead an age group for a full World Cup cycle, or even more than one, regardless of what's produced in terms of match results, aesthetics and player development.
The senior WNT's stunning failure at the Rio Olympics over the summer could, and should, have served as a wake-up call about the rising dangers to a stagnant program. So should the product on the field we saw in PNG, or those seen in other disappointing YNT tournament outings over the past half-decade.
Has anyone in charge checked the alarm clock yet?
College Recruiting Commitment Tracker