Blank: NCAA recruiting dead period gives coaches much-needed break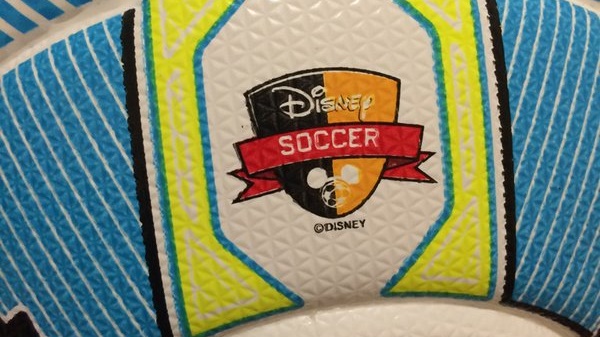 The NCAA has announced a dead period in women's soccer recruiting from December 15 – January 5. While most of the days in that period are throwaways, the week from Dec. 27 – Jan. 3 has long been a fixture on the recruiting calendars of college coaches, appearing as reliably as Thanksgiving and Arbor Day.
Coaches from all corners have long descended upon the Sunshine State to attend two of the nation's most prestigious events, conveniently separated by a mere fifty-mile stretch of Florida's I-4 corridor. They spend a few days evaluating talent at the annual ECNL event in Sanford before making the brief pilgrimage southwest to the Disney Soccer Showcase.
+READ: ECNL, Disney Showcases move dates due to new NCAA recruiting 'dead period'
It's never been a hard sell – persuading coaches to visit Florida in late December. Plenty of coaches, particularly those in the northern states, enjoy the chance to soak up some sun on their university's tab. There are few winter locales where a coach would rather plop down his folding chair for a day of recruiting. And no location on earth offers the concentration of players hoping to secure an athletic scholarship. With the sheer volume of talent in one relatively small, semi-tropical location, it's easy to understand why these events have commanded a perennial entry on recruiting calendars. And oh yeah, let's not forget the bit about Disney World. The tournament offers free park passes to coaches and their families who stay at the host hotel, and plenty of those coaches don't mind sneaking away for a day at the Magic Kingdom.
Still, NCAA coaches, me among them, have grumbled for years about recruiting during the Christmas break. Every coach who has had to cut out on his family during the holidays knows how difficult that can be, especially those with young children. Yeah, Disney will comp your park pass, but neither Walt Disney nor the University of Wherever is shelling out airfare for spouses and kids. So for many, the allure of a Disney vacation is tempered by the fiscal reality of coaching a non-revenue sport.
The dead period will vaporize recruiting over the Christmas holiday, but it won't eliminate either of these tournaments or their status as major events. Disney will move forward to Thanksgiving weekend, while the Sanford ECNL event will be pushed back to January 6-8. What has been eliminated is the opportunity to kill two rather large birds with one stone. Additionally, the new dates put the Disney event in direct conflict with the College Surf Cup, a major recruiting draw on the west coast, and as it stands, clubs will be forced to choose between the two. For colleges, the shift effectively turns two recruiting events (Surf and Disney/ECNL) into three, which will dictate some difficult budget decisions, particularly for the non-BCS schools where the well actually can run dry. Those mid-majors will be the ones who are most negatively impacted by the separation of the Florida events. On that front, the haves trumped the have-nots.
+READ: Mastroeni, Arena & American soccer's cult of coaching insecurity
In the end, I imagine that coaches who were opposed to the dead period will grow to appreciate it. Now, budgets notwithstanding, they'll have two chances to visit Florida in the winter instead of one, and those who can afford it will likely still have the opportunity to take advantage of Disney's park passes. But more to the point, having Christmas vacation as an actual vacation won't take much getting used to. Instead of lugging themselves around a vast complex of soccer fields, coaches will be able to kick back and relax with their families, watch some bowl games, sip some eggnog and recharge their batteries.
I have always been in favor of this dead period and my motives were purely selfish. College coaches have precious little in terms of pure time off. Very few off days don't involve at least some kind of work. It seemed a tiny bit cruel to turn this particular holiday window into a work period.
For me, the question always came down to this: Would I rather be evaluating high school sophomores at a soccer field or spending time on the floor with my kid as she plays with her Christmas toys? As someone who has made that trade, my verdict is that for this one week of the year, soccer can wait.
Dan Blank is the best-selling author of Soccer iQ and seven other books. You can visit him at www.SoccerPoet.com.
College Recruiting Commitment Tracker