A look at Rush Soccer's meteoric rise into a youth soccer empire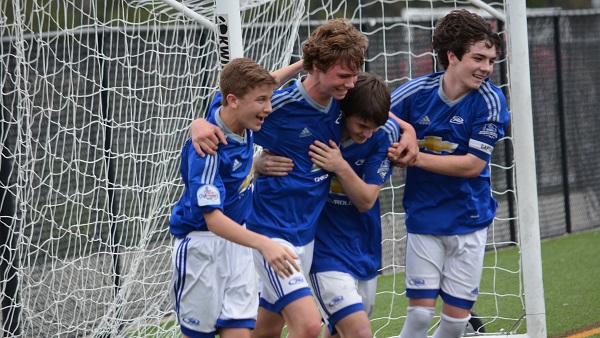 Developing a successful soccer organization in the United States is never an easy task. Finding the right minds, ideas, and policies to make one work requires time, effort, resources and even some luck. Success is rare and the costs can often be excessively high.
Yet despite all of the obstacles, Rush Soccer has succeeded not only as a prominent local, regional or even nationally-known club, but in less than 20 years has experienced an unprecedented rise into one of the world's most recognizable brands in youth soccer.
With affiliates in 32 U.S. states along with branches in Africa, Asia, Europe and across North, Central and South America, Rush Soccer's growth into the world's largest youth soccer club has been nothing short of astonishing.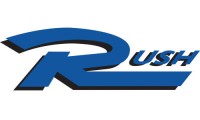 All projects have to start somewhere, and for Rush the beginnings can be traced back to Colorado. It was formed in 1997 in the Lakewood area when two clubs, Club Columbine and Lakewood Soccer Club, merged to form the original Rush Soccer Club.
"Both of those clubs were powerhouses in Colorado soccer and at the time it was really unheard of for two clubs of their level to merge," said Rush Soccer Director of Operations Justin Miller.
One of the individuals behind the merger was Tim Schulz. Schulz at the time was the owner of Club Columbine and has gone to serve as President and CEO of Rush Soccer. In addition to being President of Rush Soccer, Schulz — a USSF National "A" License coach — also served as the U.S. Under-20 Women's National Team Head Coach from 2005-2006, and has brought a combination of soccer and business expertise that has guided the organization in its meteoric growth.
+READ: St. Louis County invests in youth soccer with new $14 million facility
Domestically, the organization has thrived in its short existence, in many cases rising to the top of US Youth Soccer and US Club Soccer leagues at the local, state, and national levels. The organization currently has two members in the Elite Clubs National League and U.S. Soccer Boys Development Academy (Colorado and Texas). It was also recently announced by U.S. Soccer that both Colorado and Texas Rush would be joining the Girls Development Academy ahead of the fall 2017 season.
Only one other organization in the United States, St. Louis Scott Gallagher in Missouri and Illinois, has two affiliate clubs in both the USSDA and the ECNL.
In terms of developing players, Rush Soccer have also been very successful at getting players scouted and noticed by top-level colleges and professional clubs. Along with dozens of current youth national team players representing Rush across the country and around the world, the club is represented even at the full national team level, with Colorado Rush alum Lindsay Horan establishing herself as a rising talent with the U.S. Women.
Following the recent Olympics in Brazil, Horan has now made 24 caps with the team at the age of 22. Horan, who skipped college to sign with French club Paris Saint-Germain, netted 46 goals in 58 appearances with PSG before joining the NWSL's Portland Thorns this season.
Some of the top current girls players in the Rush system include the likes of U.S. Girls National Team members Civana Kuhlmann (Colorado), Brianna Martinez (New Mexico), Cori Dyke (Colorado), Addison Bundy (Colorado), Brooke Berdan (Colorado), Brynn Martin (Colorado), Jordan DiBiasi (Colorado),  Audrey Weiss (Colorado) and Sarah Piper (Texas).
Kuhlmann and Colorado Rush Technical Director Erik Bushey are set to represent the U.S. at the U-17 Women's World Cup in Jordan, with Bushey serving as an assistant coach for head coach B.J. Snow.
+READ: Texas Rush coach earns 100th U.S. Paralympic National Team cap
On the boys side, some of the top Rush representatives include U.S. Soccer Development Academy Central Conference U-15/16 Player of the Year and U.S. Youth National Team forward Griffin Dorsey (Colorado), U.S. U-18 Men's National Team goalkeeper James Fetterly (Texas), U.S. U-14 Boys National Team midfielder Cameron Phillips and USSDA Central Conference U-17/18 Best XI player Brandon Guhl (Texas), among others.
So why has this model been successful where others have failed?
Although there are many reasons for Rush's overall success, it is in large part due to how it is organized at the state and national levels. Since 2013, the club has operated under the "Rush Soccer Constitution," a document that looks to the U.S. Constitution to outline the various powers of the national and state branches, checks and balances, and how laws and budgets are created.
+NCAA Women's Soccer Commitment Announcements: August 2016
The Powers of Rush are clearly identified in Articles XI through XVIII. Power in the organization is divided into three branches: the House of Representatives (with each partner club receiving one vote), the Board of Directors (9-15 members who serve five-year terms and are nominated and elected by the House), and the President.
The Rush Soccer Constitution takes into consideration the powers of the President (Articles XIV and XVI), the roles and responsibilities of the Judicial Branch (Article XVIII), and proportional representation and voting within the House (Article XV). It also outlines the powers and rights of international clubs called UN Clubs, how Amendments are passed (Article XXI), how income is split among the respective clubs (Articles XXVI-XXIX), and the powers of the partner clubs (Article XX).
The last article seems to be the selling point of Rush Soccer.
"Every state has their own laws. Clubs act very independently and it is not a franchise model," said Miller. "It is a partnership model. There are of course national laws that we all abide by. At Rush Soccer we do not believe that we know the best model to run a club in a different state because it is different everywhere. The people on the ground are often the ones that know the best."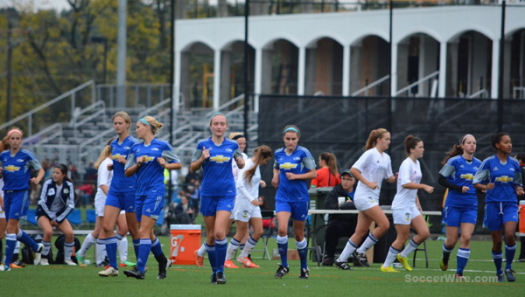 That inclusive nature spreads down to the regional clubs and has helped the club break through the red tape that often poses difficulties for teams with a national model.
"Mainly for us the message was 'We are the team for everybody else,'" said Lucas Kim, the Director of California. "The philosophy that we do not turn anyone away, that everyone gets the chance to play has really fit well here. The ultimate goal has been that we create opportunities for everybody in reaching out to communities like Santa Ana. It is a very dense community but there aren't that many clubs in the area.
"But there is very little organization, and they are hungry for something that can fill the void, that can put them in contact with the rest of the soccer community. We have been really reaching hard to reach out to this region because it helps us reach out to the talent pool, and it gives players chances that they might not have normally received."
While Rush has seen marked success in a limited amount of time, the organization is still looking to grow. One area that the club is looking to expand in is the international market.
+Girls' Development Academy member clubs listed by state
"We are still racking our heads around the international market. It is a different program with a ton of different criteria," said Miller. "But it is a completely different look than a domestic program. With our international programs we mostly focus on them getting a solid structure, getting someone in charge of the technical branch, and having individuals working underneath them."
There also seems to be interest in creating partnerships in both Canada and Mexico. Currently Rush Soccer has one Canadian club (Western Canada) and one Mexican side in Cancun.
"We are trying to get partners in Canada to do more player exchanges to help out our program in Western Canada," said Miller.
In the long-term the club is also looking to get a Rush Soccer club in all 50 states. The club also seems interested in developing a professional soccer team.
"We want to be able to provide soccer to anyone and everyone. Right now we can provide soccer on every level of soccer except at the professional level," said Miller. "We are approached every few months to do so some sort of affiliation and we are waiting for our own, one that we can actually call Rush."
After coming up from humble beginnings, Rush Soccer has succeeded in developing an American model that builds off of the strengths of their local and state organizations. What will be interesting to see in the years ahead: how the club continues to evolve, and how a professional-level squad can be integrated into their vision and structure.
College Recruiting Commitment Tracker